9789814893626
Butternut
Publisher :
Product Binding :
Hardback
Imprint :
Marshall Cavendish Children
Pub Date :
Feb 15, 2021, 00:00 AM
CMS Pub Date :
Feb 15, 2021, 00:00 AM
Feature Priority :
Fresh from the farm, Butternut awakes to find himself lost in a supermarket. Is he butter? Is he a nut? Is he squash or squashed? Just who is he and where does he belong?
Join Butternut on his journey through the supermarket aisles as he makes new friends and discovers more about himself.
Jill Dana draws her inspiration from fruits and vegetables. The first film she produced at the University of Southern California MFA program was a one-minute film about a pear exploring his world. She hopes Butternut and her other works, will inspire readers to look at the world in new ways and promote greater compassion. Jill is a certified elementary educator with a Master of Education from Florida Atlantic University. She also studied psychology and motion pictures at the University of Miami. For more information, visit @JillDanaBooks.
Rachel Tan-Hwee (@rattanhwee) loves telling stories with her art and has been in love with drawing and painting since she was little. Rachel lives in bright and sunny Singapore where tall buildings grow. Her love for plants and animals inspires her to create pictures so everyone can see the world through her eyes.
Join Butternut on his journey through the supermarket aisles as he makes new friends and discovers more about himself.r
authors :
Jill Dana
Rachel Tan-Hwee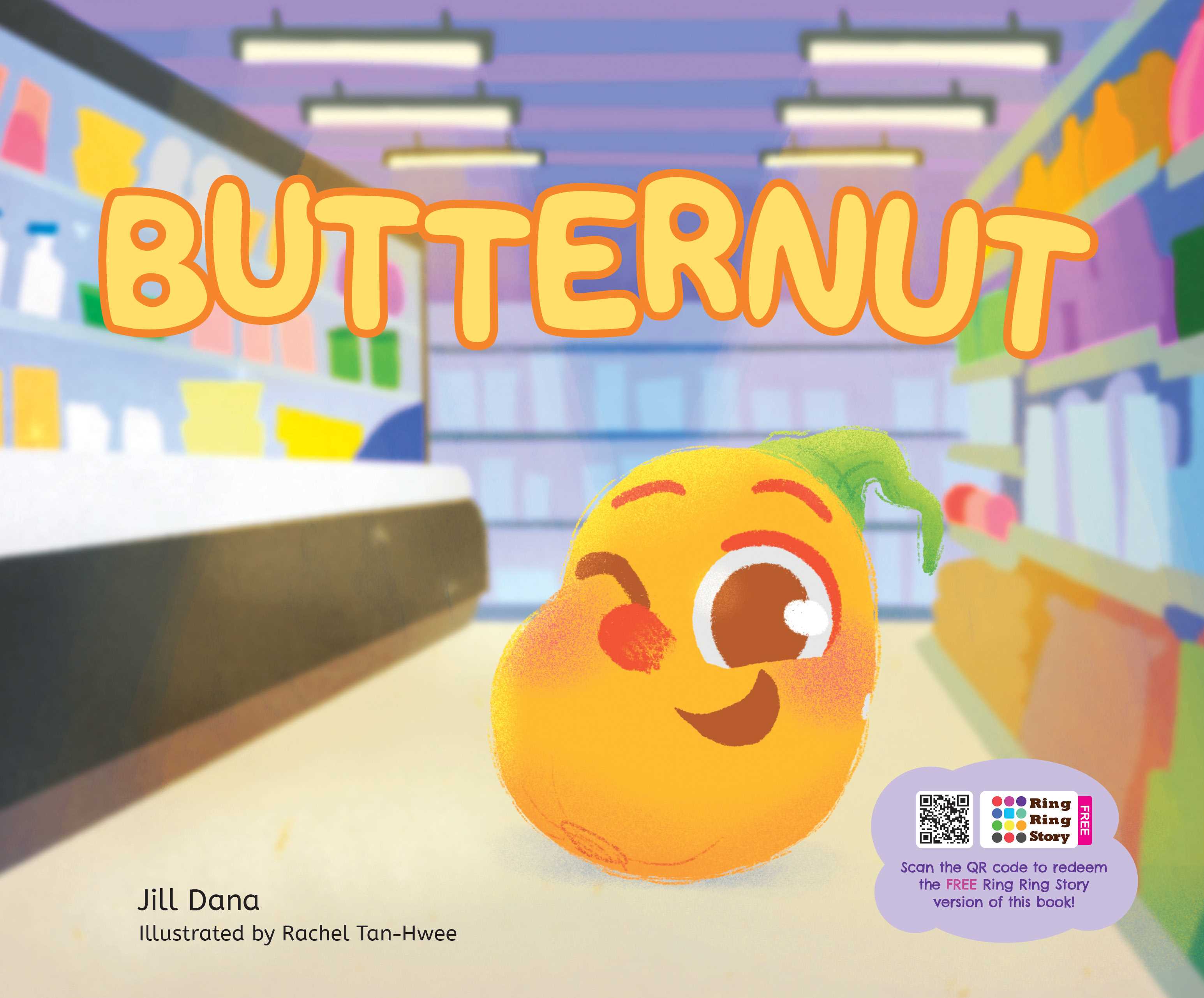 Related product authors