9789815009354
Goodnight, Baby Ocean Animals
Publisher :
Product Binding :
Hardcover
Imprint :
Marshall Cavendish Children
Pub Date :
Oct 4, 2021, 00:00 AM
CMS Pub Date :
Oct 4, 2021, 00:00 AM
Feature Priority :
Goodnight, Baby Ocean Animals celebrates endangered ocean animals in their first years of life. The enchanting illustrations will captivate young readers and inspire them to explore, love and protect our Blue Planet as they learn how baby ocean animals, including otters, polar bears, penguins, orcas, albatrosses, turtles and whale sharks, play in the vast oceans and go to sleep under the loving watch of different family members.
"This delightful book celebrates marine animals in their first year of life, especially rare and endangered ones. It will inspire many young readers to explore and fall in love with the natural world. A new must-have for children and parents alike."
—Dr. Jane Goodall DBE
Founder of the Jane Goodall Institute & UN Messenger of Peace
Fiona Ocean and Alison Sky Simmance are twin sisters and conservation scientists (PhD). They have worked around the world to protect life on our Blue Planet, from the firefly-lit shores of Madagascar to the icy seas of the Arctic Circle. Their mission is to inspire conservation of our Blue Planet so that young readers will grow up to experience its staggering diversity and awe-inspiring wonders for many generations to come. Find out more at https://www.oceanandskybooks.com
Thejal Mathura is a digital illustrator. She lives and breathes colour and light, as she strives to imbue her work with these magical elements. Animals are always at the heart of her visual storytelling. Her passion is to create illustrations that will inspire readers to love, explore and protect nature.
A beautifully illustrated storybook featuring endangered baby ocean animals at nigh time to inspire and empower young readers to explore and protect our natural world.
authors :
Fiona Ocean and Alison Sky Simmance
Thejal Mathura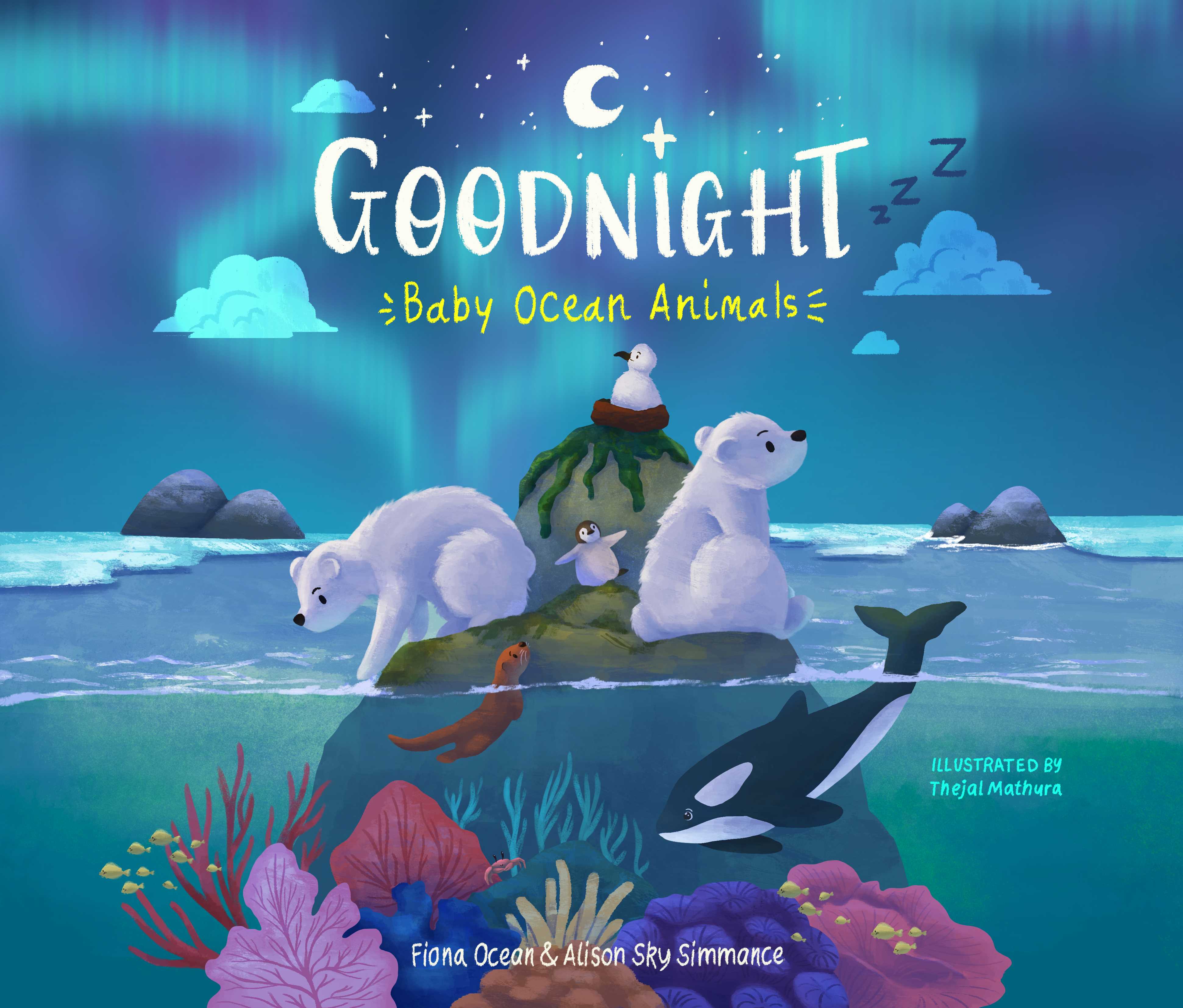 Related product authors