9789815044171
Windows to the World
Publisher :
Product Binding :
Hardcover
Imprint :
Marshall Cavendish Children
Pub Date :
Jun 26, 2023, 00:00 AM
CMS Pub Date :
Jun 26, 2023, 00:00 AM
Feature Priority :
Nonno, Alexander's grandfather, is getting too old to look after his stamps. He plans to pass them on to Alexander, but the young boy isn't sure he wants to be a collector.

When Alexander learns about the philatelic museum, he would like everyone to enjoy Nonno's stamps. "When you have something special, it's good to share."
Author Alice Bianchi-Clark is a collector of sorts. Italian by nationality, she has lived and worked in Rome, London, Paris, Beijing and Hong Kong. She currently resides in Singapore with her supportive husband, big-hearted son, a menagerie of parrot fish and terrapins, balcony of flowers and library of picture books. Sharing brings her joy. This story was inspired by Alice's father, a philatelist, who started collecting stamps as a child after the second world war. He scrimped, swapped and saved for sixty years until his collection spanned several continents and cultures. When his entire collection was stolen, and Alice's son wondered why he hadn't shared it with the world, Alice decided to write this story.
As an illustrator based in sunny Singapore, Chloe Chang spends her time reading, drawing and applying sunblock lotion. She graduated from the School of Art, Design and Media (ADM), NTU Singapore, with a degree in Digital Animation. One of her first projects was Mediacorp's 3D animated children's television series, Lil' Wild, where she was lead character designer. Chloe now focuses on children's book illustration and works with local and International publishers to bring stories to life.
A heart-warming story about a boy and his ageing grandfather and the difficult decision they have to make about a prized stamp collection.
authors :
Alice Bianchi-Clark
Chloe Chang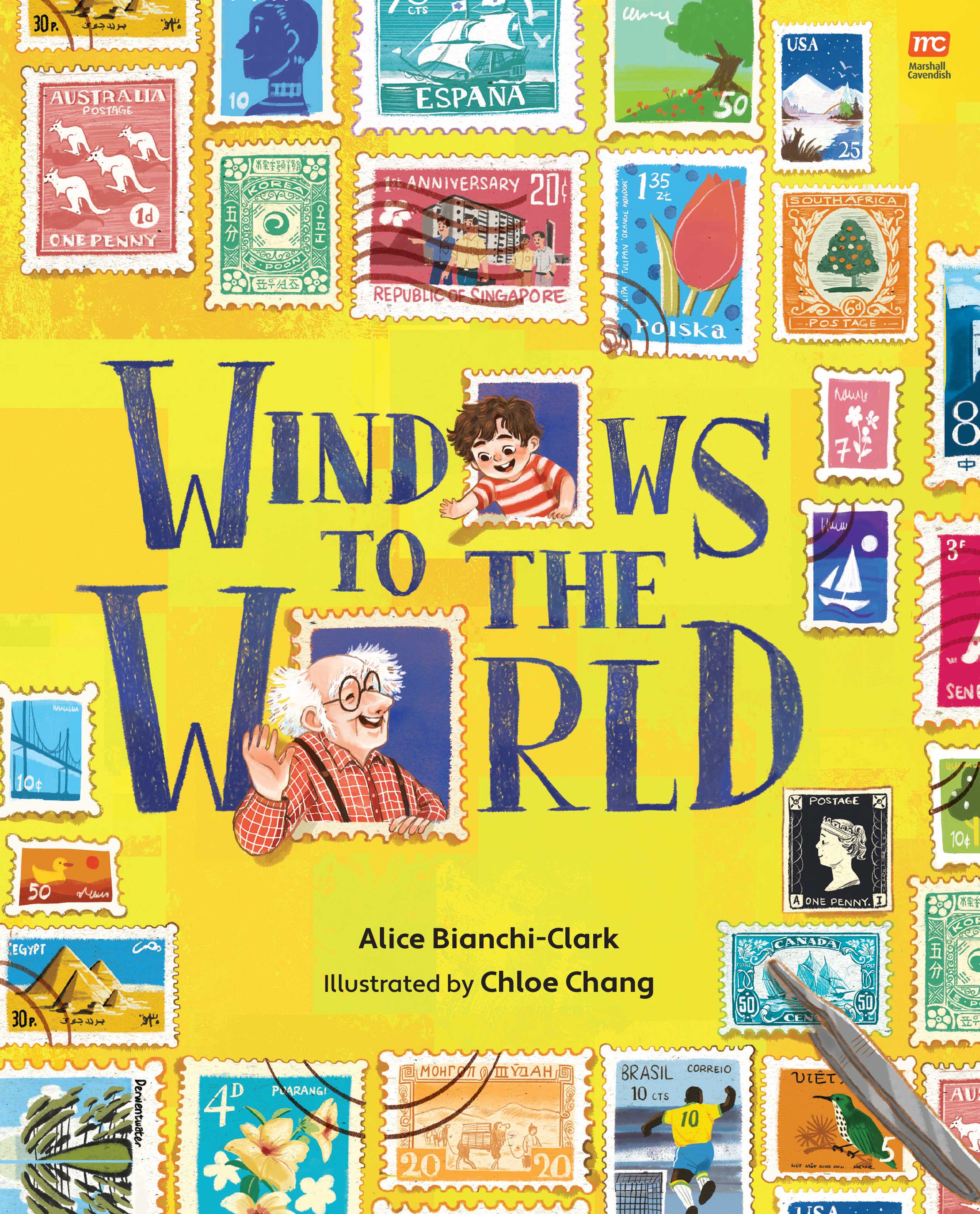 Related product authors