9789815044294
CatmaSutra: A postcard colouring book
Publisher :
Product Binding :
Postcards
Imprint :
Marshall Cavendish Editions
Pub Date :
Jul 8, 2022, 00:00 AM
CMS Pub Date :
Jul 8, 2022, 00:00 AM
Feature Priority :
If you enjoyed the catmaSutra: a colouring adventure, you will love this new collection from the talented Paul Koh, the illustrator behind both publications.
In a compact handy size, these 16 postcards allow for quick colouring fun. Colouring enthusiasts will enjoy the quirky illustrations featuring the tongue-in-cheek and irreverent catmaSutra cat. Siblings and friends can also tear out the postcards to have colouring fun together.
And when you are done colouring, send the postcards to friends or use them to personalise your desk and even decorate your files and books.
Find out more about the popular catmaSutra art series at www.catmasutra.com/adventure
Singaporean artist, Paul Koh is known for his collection of paintings inspired by the real-life personalities, eccentricities and adventures of his two pets, Halo, a ginger tabby and Angel, a Russian Blue. Through his paintings, Paul has captured the affectionate inquisitiveness and nonchalant independence typical of the feline.
With 16 solo and several group exhibitions since 2004 under his belt, Paul has developed a consistent following. Collectors are enthralled with his eclectic collection of paintings exuding an appeal that attracts both art and animal lovers alike.
Paul has over two decades of experience in the creative and communications field, specialising in content and design management. Paul's multi-disciplinary experience spans design, literary arts, visual arts as well as interactive media.
A handy and fun activity book for colouring enthusiasts.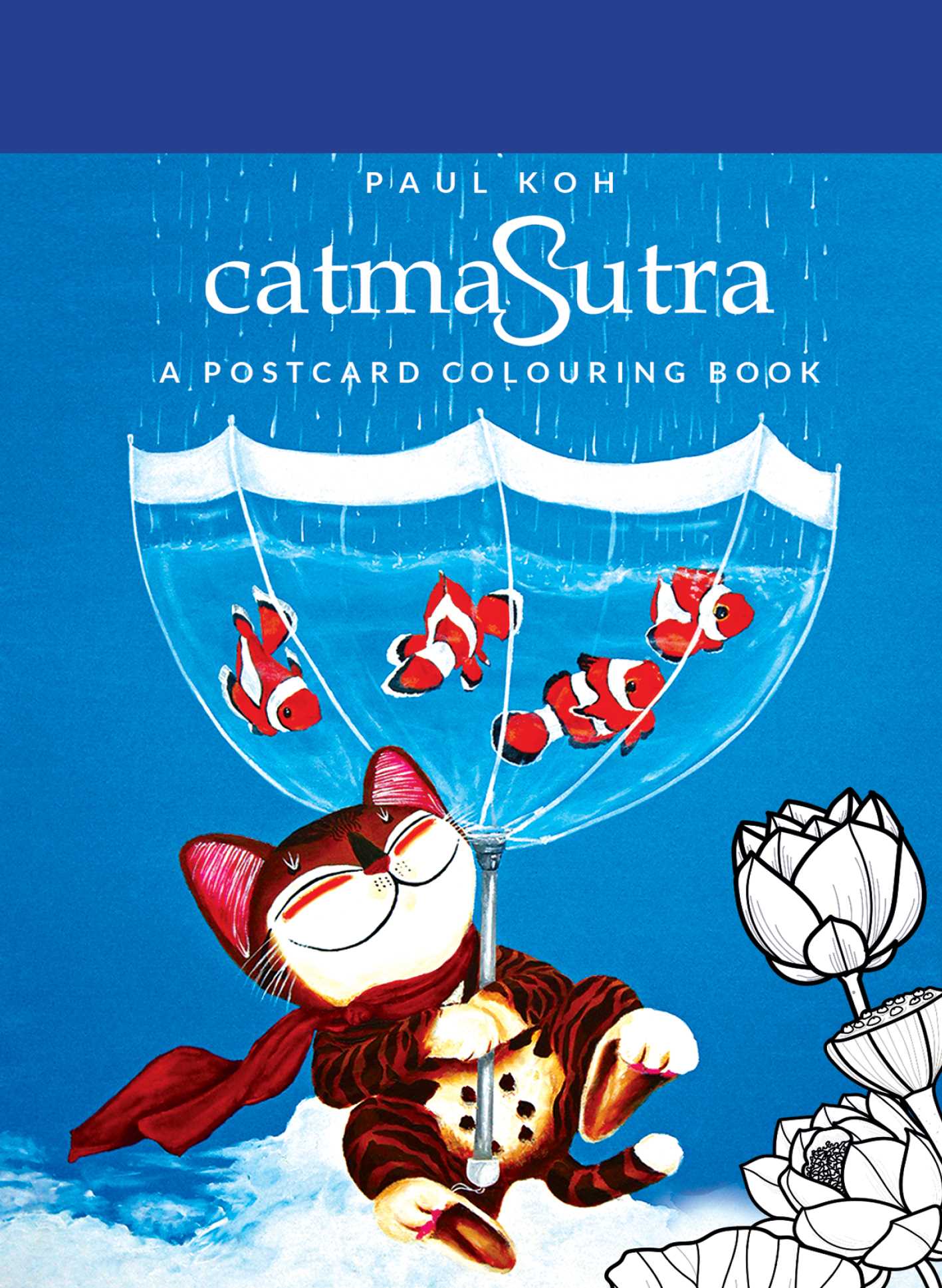 Related product authors