9789815084191
Creative Baking: Deco Marshmallows
Publisher :
Product Binding :
Softback
Imprint :
Marshall Cavendish Cuisine
Pub Date :
Aug 30, 2023, 00:00 AM
CMS Pub Date :
Aug 11, 2023, 00:00 AM
Feature Priority :
Light and pillowy, with a melt-in-your-mouth texture, marshmallows are a popular treat all over the world. This simple confection is often enjoyed as a topping in hot beverages, toasted over an open fire, or eaten straight out of the bag. Now, the humble marshmallow has been given a whole new twist by creative baker, Tan Phay Shing, who has transformed it with innovative designs and flavours.
In this book, Phay Shing shares her recipes and techniques for making deco marshmallows with options suitable for vegetarians too. Complete with printable templates, illustrated step-by-step instructions and video links, Creative Baking: Deco Marshmallows will pave the way for you to start creating these adorable treats whatever your skill level.
Part of the popular Creative Baking series that features adorable sweet treats, from chiffon cakes and macarons, to choux pastry

Author is a highly sought-after pastry instructor with over 33K followers on Instagram

Includes fully illustrated step-by-step instructions to guide even new bakers

Includes printable templates for every design
Tan Phay Shing holds a postgraduate degree in Mechanical Engineering and worked in engineering research before she chose to stay home to spend time with her children. However, her experiments did not end when she left the lab. She continues to conduct experiments, albeit of a different kind, in her home kitchen, where she makes creative marshmallows, macarons, choux pastries, cookies, chiffon cakes and other bakes. She teaches at several baking studios as a freelance chef instructor and shares her baking journey on Instagram (@phay_shing).

Phay Shing is the co-author of Creative Chiffon Cakes and the author of Creative Baking: Macarons, Creative Baking: Macaron Basics and Creative Baking: Deco Choux Pastry.

She shares a blog, LovingCreations4U, with Susanne Ng, co-author of Creative Baking: Chiffon Cakes and author of Creative Baking: Deco Chiffon Cakes and Creative Baking: Deco Chiffon Cake Basics.
A cookbook filled with fun and creative ideas for making deco marshmallows suitable for parties and gifting.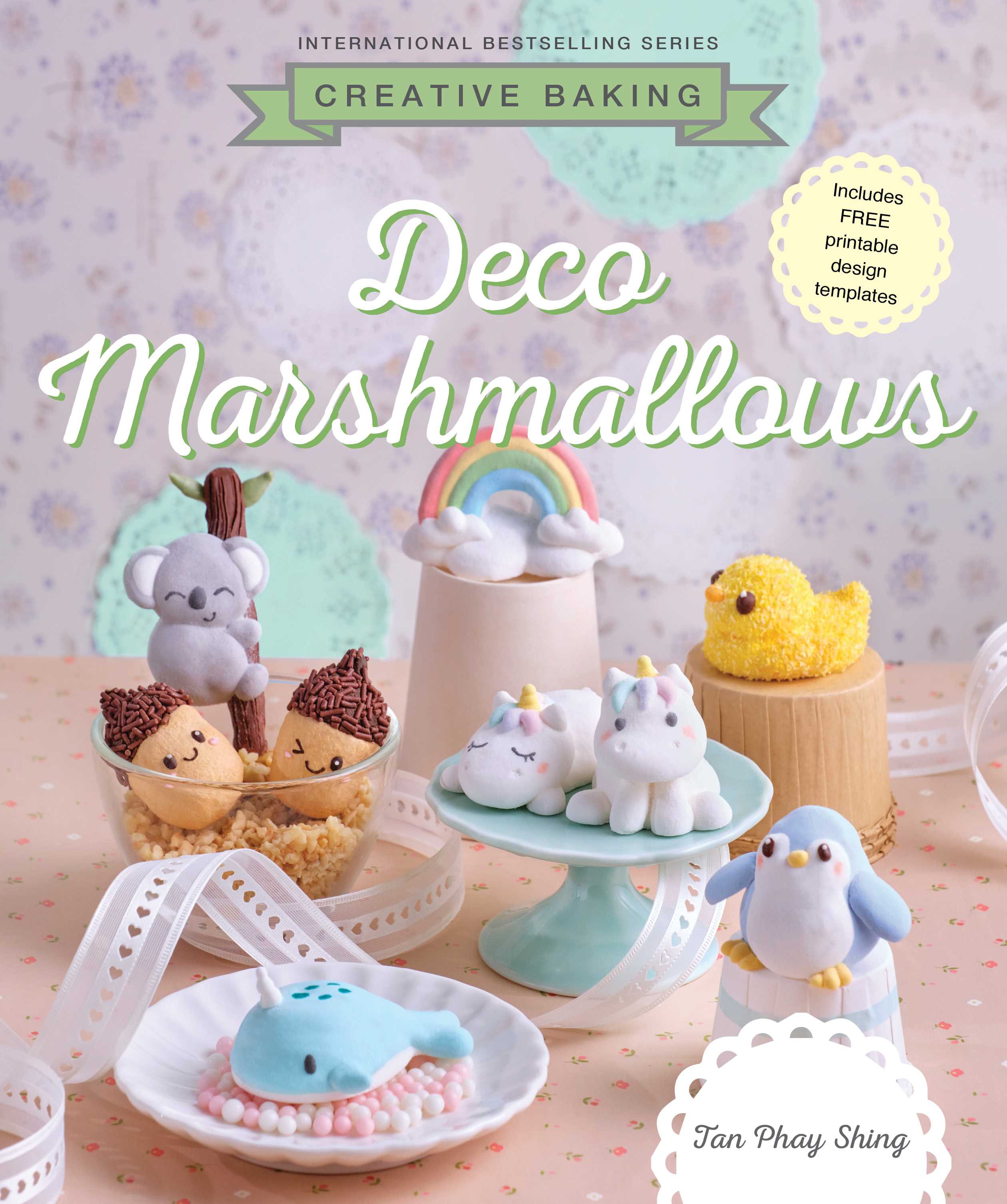 Related product authors