9789815084870
Betty Saw's Teatime Treats Asian Favourites to Make and Bake
Publisher :
Product Binding :
Softback
Imprint :
Marshall Cavendish Cuisine
Pub Date :
Aug 18, 2023, 00:00 AM
CMS Pub Date :
Aug 18, 2023, 00:00 AM
Feature Priority :
In Betty Saw's Teatime Treats, the veteran chef and doyenne of Malaysian cooking shares a rich and varied collection of recipes for scrummy and delicious Asian-style treats.

With a wide range of sweet and savoury options from cakes, cookies, pastries, breads, snacks and even beverages, this teatime volume is the perfect companion for anyone looking to make teatime spectacular.

Written in Betty's signature concise fashion, the recipes are easy to follow and will provide the necessary guidance for both new and experienced home cooks. Whip up delightful treats such as:
pineapple upside-down cake
pear cake
rainbow wheels
sardine rolls
savoury horns
cheese and bacon scones
steamed flower buns
siew mai
prawn balls
kuih pie tee

and many, many more!
Betty Saw is a veteran chef informed by more than 40 years of cooking experience. She is a respected food consultant and a household name in Malaysia where she lives. She has appeared on numerous television cooking programmes and she has written more than a dozen cookbooks.
A collection of easy and doable recipes for cakes, cookies, pastries, breads and savoury treats from the Asian kitchen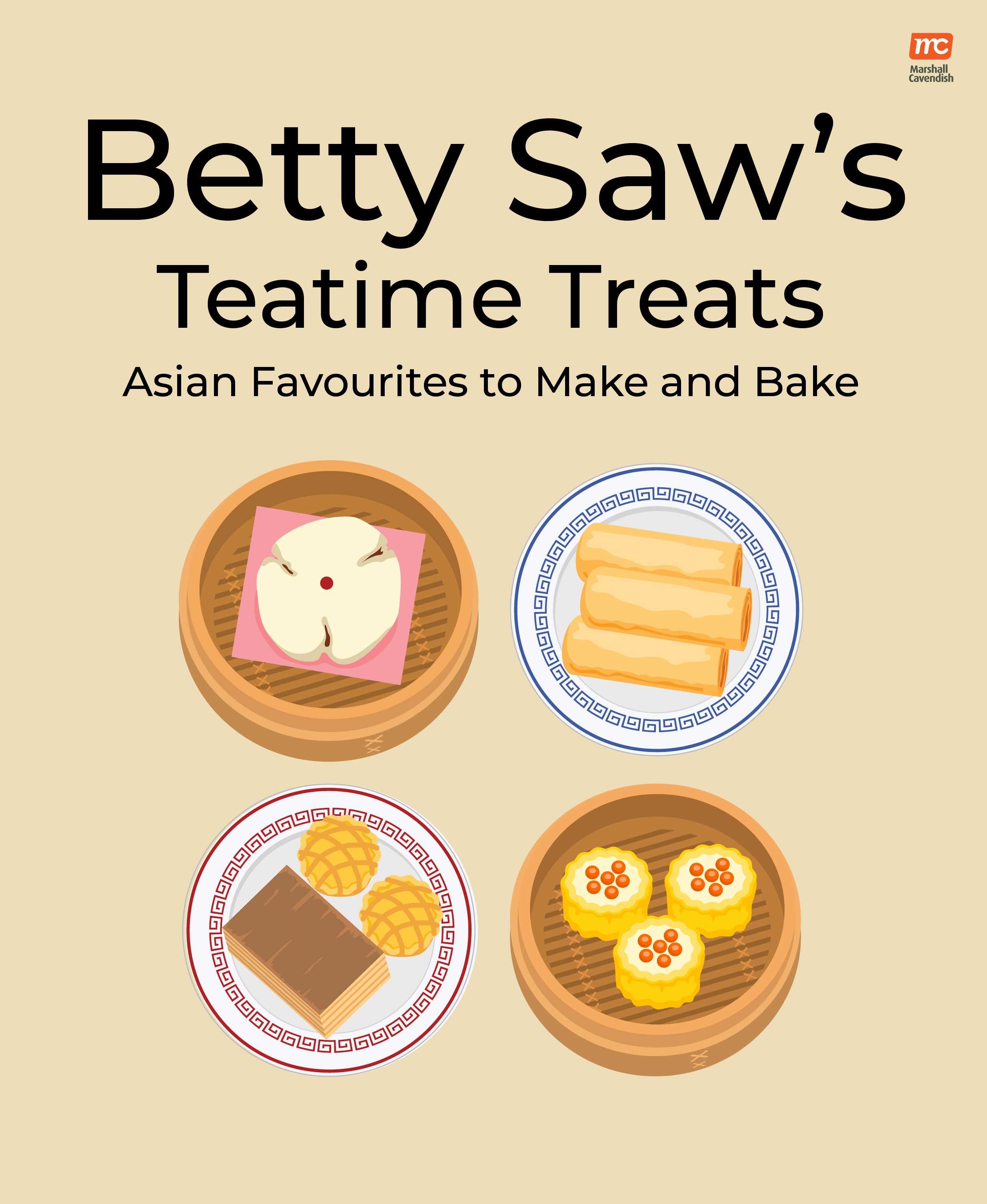 Related product authors