9789815113426
What Happened to the Fish in the Lake?: A Story About the Tragedy of the Commons
Publisher :
Marshall Cavendish International
Product Binding :
Paperback
Imprint :
Marshall Cavendish Children
Pub Date :
Jul 3, 2023, 00:00 AM
CMS Pub Date :
May 26, 2023, 00:00 AM
Feature Priority :
The tragedy of the commons describes what happens when people take as much as they want from a shared, limited resource without thinking of the consequences. As a result, the resource becomes depleted.
In What Happened to the Fish in the Lake?, fishers live happily around a lake for years until they start to take more fish than they have need for. Over time, the fish dwindle and disappear. What will the fishers come together to do? Will they be able to solve the problem?
This inspirational children's story highlights the need for everyone to come together to protect and sustain the Earth's natural resources for the good of all.
"We should teach children the fundamental concepts of environmental sustainability, as presented in the Tragedy of the Commons, thereby empowering them to think from a young age, the effects of what we do, to the environment."
–Prof Kiu-wai Chu, Assistant Professor, Environmental Humanities
Nanyang Technological University
Maggie Ka Ka Lee is an environmentalist and former scientist. She has worked for the United Nations Environment Programme, WWF Singapore, WWF International and several Fortune 500 companies. A prominent speaker and communicator, she has been involved in TEDx events in Singapore and over 100 panels around the world in the past five years. Maggie has written over 10 articles in grey literature and peer-reviewed academic journals.

Twisstii is an illustrator based in Singapore. She has illustrated many children's picture storybooks and has also done commercial work for art galleries and corporations.
An engaging story about the importance of protecting our environment and sustaining the Earth's resources for ourselves and future generations.
authors :
Maggie Ka Ka Lee
Twisstii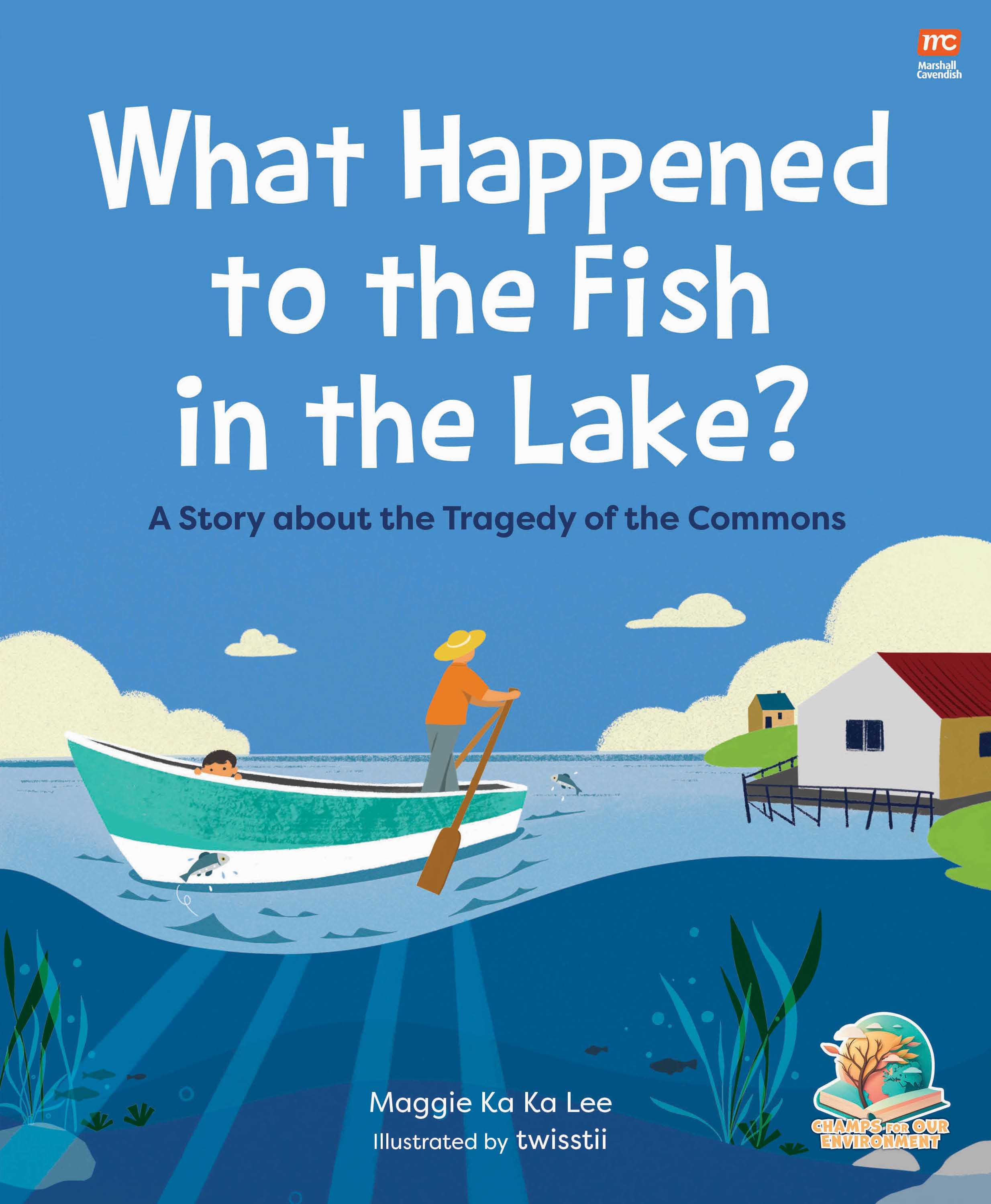 Related product authors