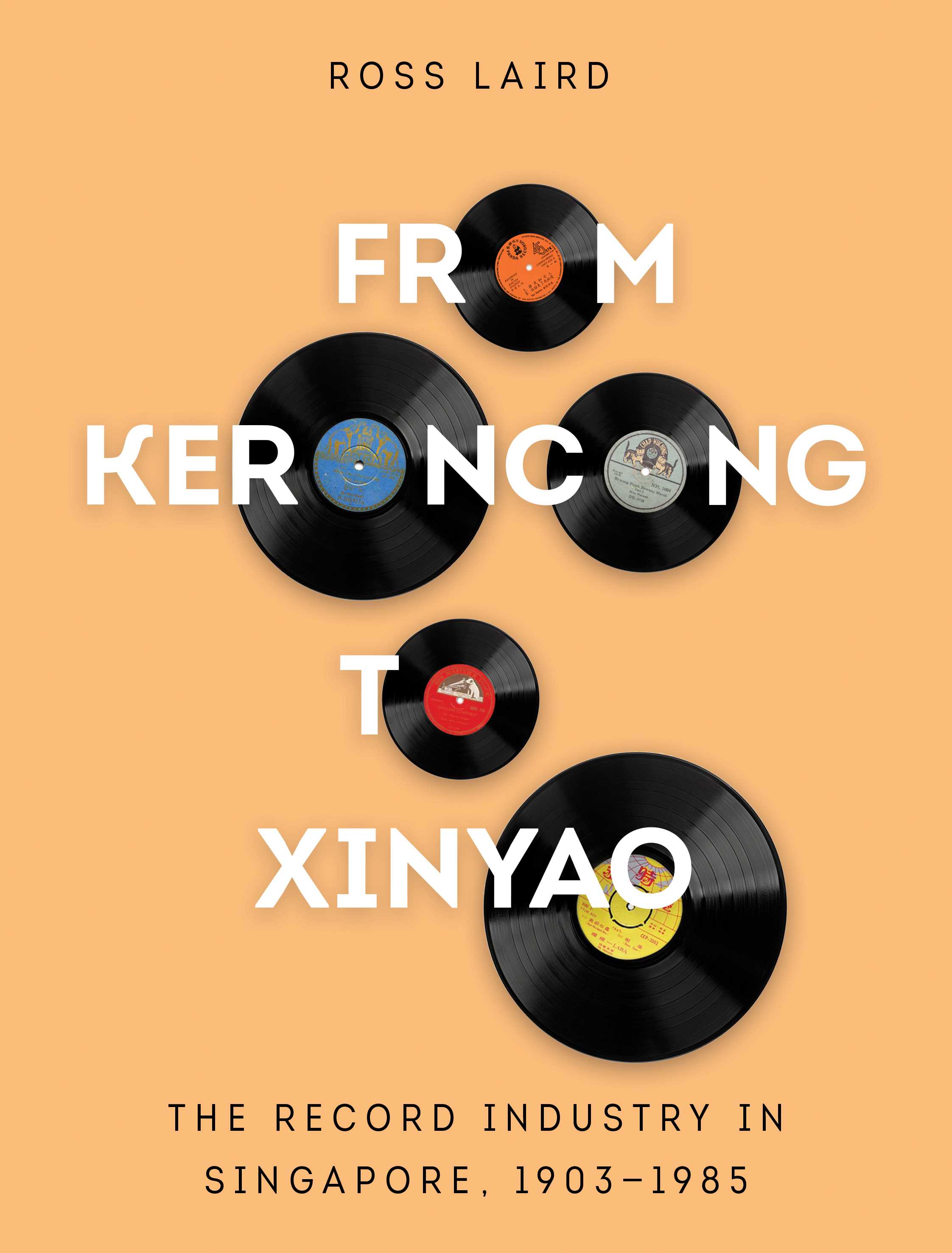 From Keroncong to Xinyao
ISBN 9789811864971
Relive the heyday of Singapore's music scene.
First book to cover the history of Singapore's music recording industry in detail
Rigorously researched and engagingly written
Features photographs of performing artists, record album art, archival images
Draws on wealth of resources at the National Archives of Singapore and National Library

From Keroncong to Xinyao presents a captivating and groundbreaking exploration of Singapore's vibrant record industry from 1903 to 1985, revealing how Singapore was once a significant recording centre in Southeast Asia.
The book highlights the pioneers and innovators of the industry, from performing artists to recording engineers. Records made during this musical heyday covered diverse genres, from Malay keroncong to Chinese opera and pop songs, and, from the 1950s, the rock 'n' roll wave that was sweeping the world.
Beautifully illustrated with photographs, record album art and archival images, this book takes readers on a fascinating journey through the music industry's triumphs and challenges, revealing its resonating contributions to Singapore's cultural heritage.
---
Ross Laird is an Australian sound archivist, record collector and historian who has had a long interest in the history of the international record industry. He previously worked with the Australian National Film and Sound Archive in Canberra, and worked in Hong Kong for Cable TV. He began spending time in Singapore in 2004, and was a Lee Kong Chian Research Fellow at the National Library of Singapore in 2010. His published works include Sound Beginnings: The Early Record Industry in Australia and The Sixties: Australian Rock and Pop Recordings, 1964–1969.