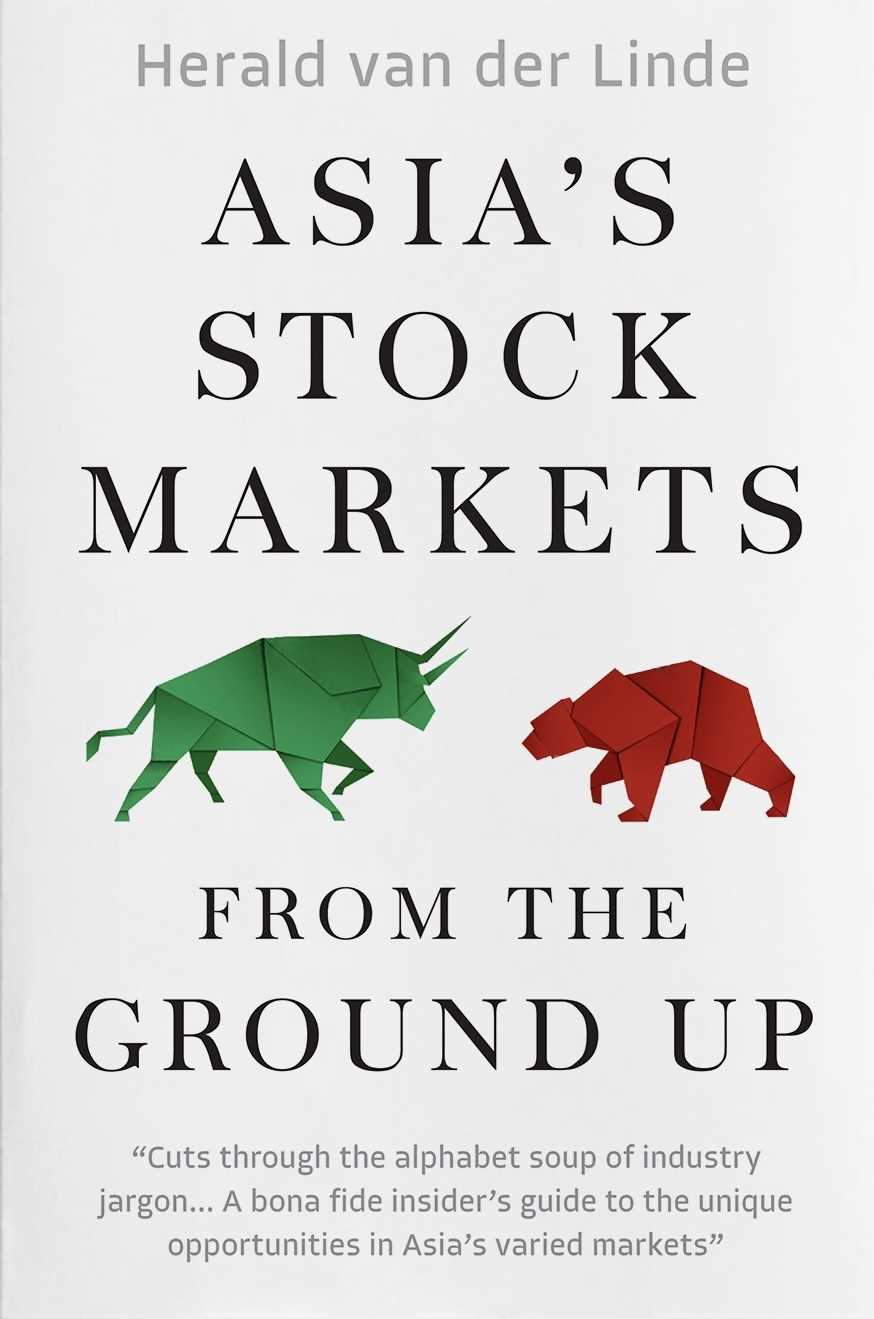 Asia's Stock Markets from the Ground Up
ISBN 9789814974622
A summary of how stock markets work for those looking to invest.
This book is a practical guide to Asia's stock markets for a general audience. It is for people who do not know much about financial markets but, for whatever reason, would like to learn more. They could be seasoned expatriate pilots, academics and other professionals, newcomers in the region as well as students or young men and women about to start in the finance industry.
The idea is to cut through the alphabet soup of industry jargon to provide a clear understanding of how these markets work, how they differ from each other in size and depth, what unique features each stock market has and what drives all the different sectors in these markets – consumers, the internet, banks and technology. The book includes helpful history lessons and personal anecdotes drawn from the author's 30 years in the world of Asian investments.
---
Herald van der Linde is HSBC's Head of Equity Strategy, Asia Pacific. He joined the bank in 2005 and came to HSBC with 20 years of experience in various roles, including stock analyst, equity strategist and country head of research in Indonesia, South Africa and Taiwan. He is a Chartered Financial Analyst (CFA), speaks seven languages and has an MSc in Economics, for which he wrote a thesis on Indonesia's central bank in Jakarta in 1993.
Herald is also an Associate of the Institute of Wine and Spirits and is a certified lecturer for the Wine & Spirit Education Trust (WSET). He sits on the advisory committee for the China Studies programme at Hong Kong's Baptist University and is the author of Jakarta: History of a Misunderstood City, published in 2020.