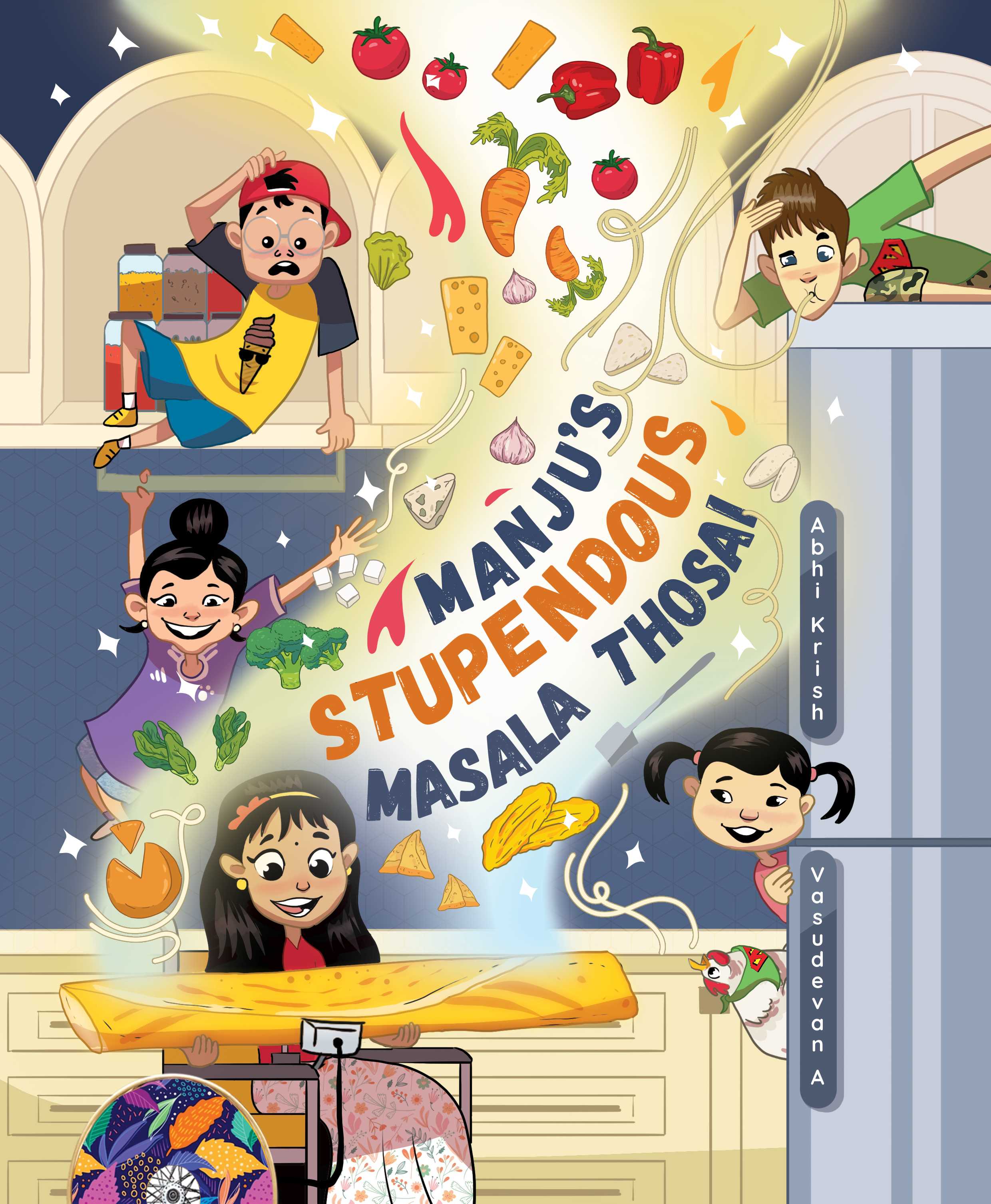 Manju's Stupendous Masala Thosai
ISBN 9789815009781
Racing against time, Manju brings to life a one-of-a-kind masala thosai with the help of her friends. Will it be stupendous or a disastrous monstrosity?
Manju dreams up an amazing one-of-a-kind masala thosai but Neil calls it a disastrous monstrosity! To prove him wrong, Manju races across the neighbourhood to put her creation together. Will she succeed?
Join Manju and her friends in this tale of multicultural teamwork and friendship, as they discover how despite cultural differences, our favourite foods are in fact very similar.
---
Abhi Krish is the founder of Nool Monsters, a bilingual platform that brings together contemporary stories, songs and approaches for children to learn Tamil while having fun. Through laughter, music and utter silliness, Abhi is raising a generation of wee magical guardians who will protect and usher their mother tongue into the future.
Vasudevan Ananthakrishnan is a full-time cartoonist and caricature artist and the founder of design studio, Artagasm. When he is not hidden behind his sketchbook, Vasu can be found bingeing on animated movies in the company of his ever-growing crew of rescue animals.