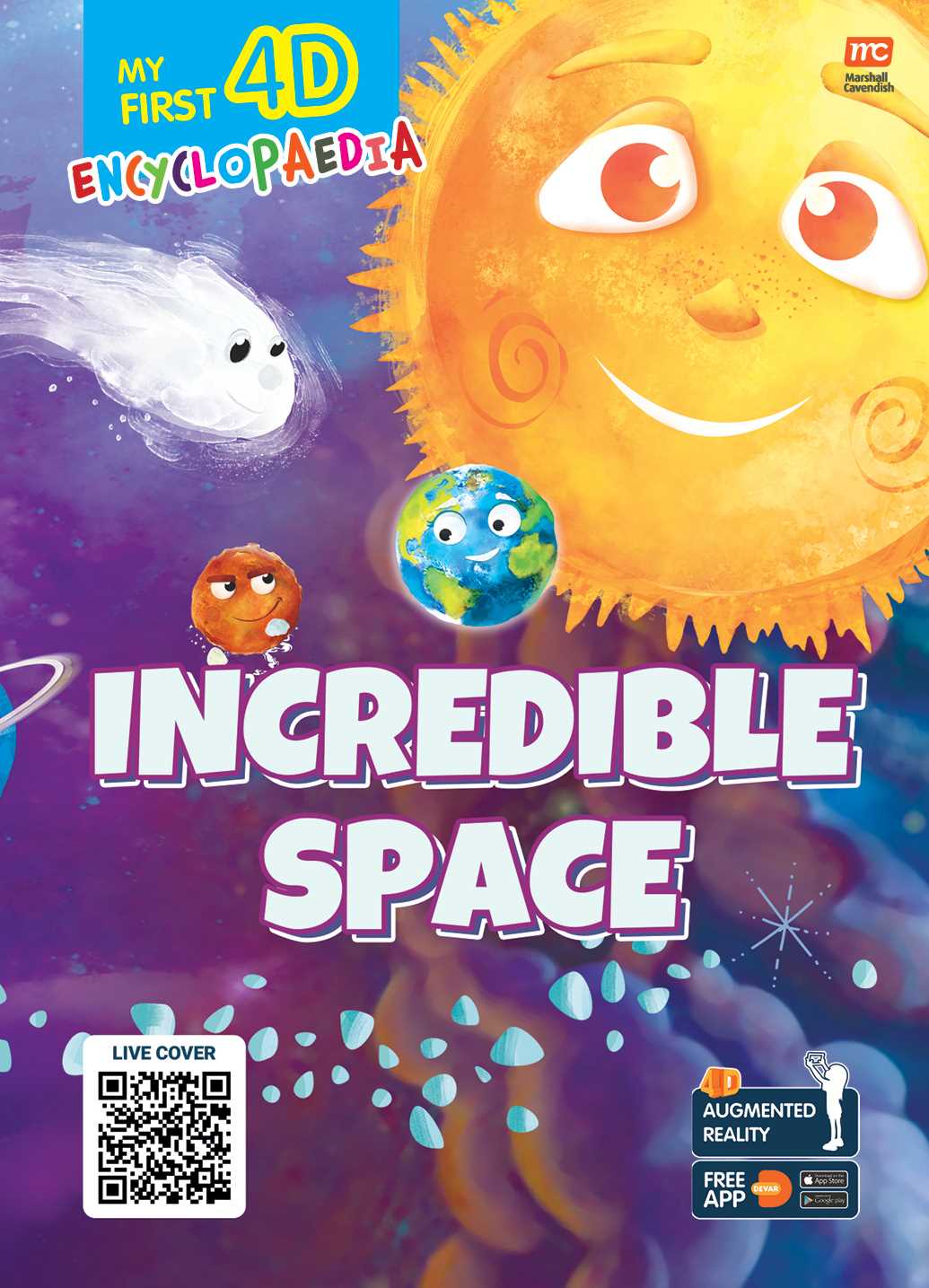 My First 4D Encyclopaedia: Incredible Space
ISBN 9789815044720
Reference books with AR magic – for a brand new experience!
My First 4D Encyclopaedia

Featuring:
My Body
Virus Hunt
Insect World
Dino World
Incredible Space
Amazing Vehicles
This exciting series of six books is perfect for young readers curious about the world around them.
In two simple steps, bring the magic of augmented reality alive for children. Simply download the free app onto a smartphone or tablet, then scan the QR code on each book to get started. Characters come to life; they sing and talk and take your child on fascinating adventures – whether it's venturing out to incredible space or taking a close look into the marvels of the human body.
Each highly illustrated volume is filled not only with the essential facts but also fun facts, games and a page to colour in. With AR, difficult topics are easily explained. With AR, your budding artist can see his masterpiece come alive in glorious colour. What's more… your child gets to receive a certificate of achievement upon completing the book and activities.
DEVAR specialises in the development of augmented reality (AR) content to enhance books with interactive features and integrated audio. DEVAR books allow young readers to take part in the story and learn about the various topics with high-quality 3D models and animations.
---