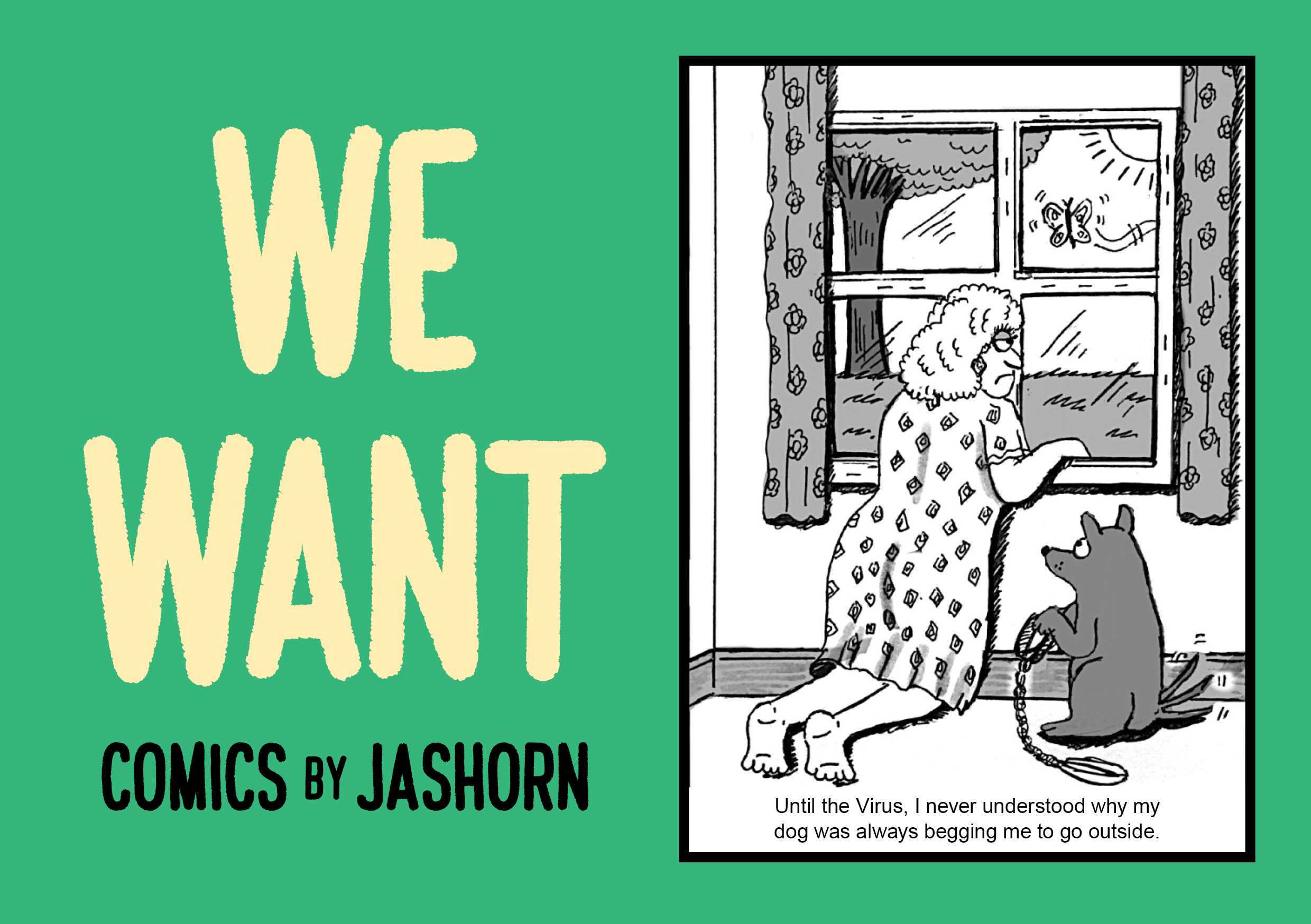 WE WANT Comics by Jashorn
ISBN 9789815066937
A collection of original humorous comics that brings irreverent humour to readers.
This book spans half a decade of fun sleepless nights for the author-illustrator.

WE WANT Comics by Jashorn is a book that brings irreverent humour to readers: ranging from the sweetest and wittiest scenarios to the darkest humour that they will likely never forget.
It explores current affairs, social life, animals and one's existence as a human being (yes, you're one of them). Featuring over 200 comics in each volume, the books are packed with humour, visual anecdotes, and dark situations.

Readers will laugh, over, and over again.

Jashorn greatly admires the work of Gary Larson, creator of The Far Side comics.

---
Jashorn (aka Jason Lee) received his BA in Psychology from the National University of Singapore. Born in Singapore, Jashorn often haunted Yamaha Music Shops during his misspent youth as a French Horn Player. Jashorn is notorious among his friends for making them constantly smile and for organising his Lego Minifigures by Marvel films. When not writing, Jashorn enjoys exploring the Internet, and prefers to support his other hobbies of reading and drinking too much coffee.
From The Same Author