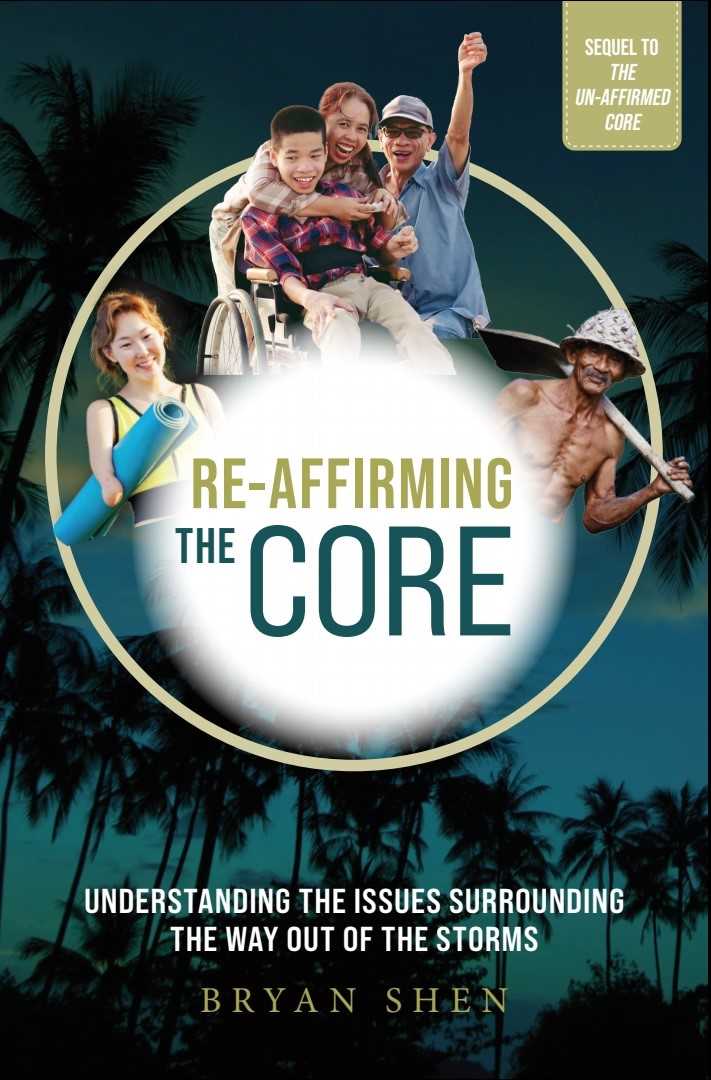 Re-affirming the Core: Understanding the issues surrounding the way out of the storms
ISBN 9789815084498
A compassionate look at a complex, sensitive topic
Re-affirming the Core is the follow-up to author Bryan Shen's first book, The Un-affirmed Core, which sought to remove misconceptions, prejudice, and negative attitudes of people in conservative-religious communities against people with homosexuality. Thereafter, several civil and religious leaders asked him, "Now that you have turned our attitudes around, what do we do?"
With the deluge of shallow information and disinformation on the Internet, the urgency to know how to help and protect people struggling silently with non-heterosexuality is increasing every day. The present volume arises from this urgency.

In this book, Bryan has put together a structured framework where the psycho-social-familial development of non-heterosexuality can be understood. The knowledge and advice is drawn from his interactions with a population that is very deeply hidden and afraid and is therefore unknown in most media. With support, society can help everyone deal with these complex and sensitive issues.
---
Bryan Shen is a registered professional counsellor who obtained his Masters in Social Science (Counselling) from the University of South Australia in 2010. He is also a registered Supervisor of Counsellors who conducts training and lectures to counsellors and professionals. He is sought after by many conservative-religious institutions in Asia to provide educational talks to remove misconceptions and prejudices.
From The Same Author