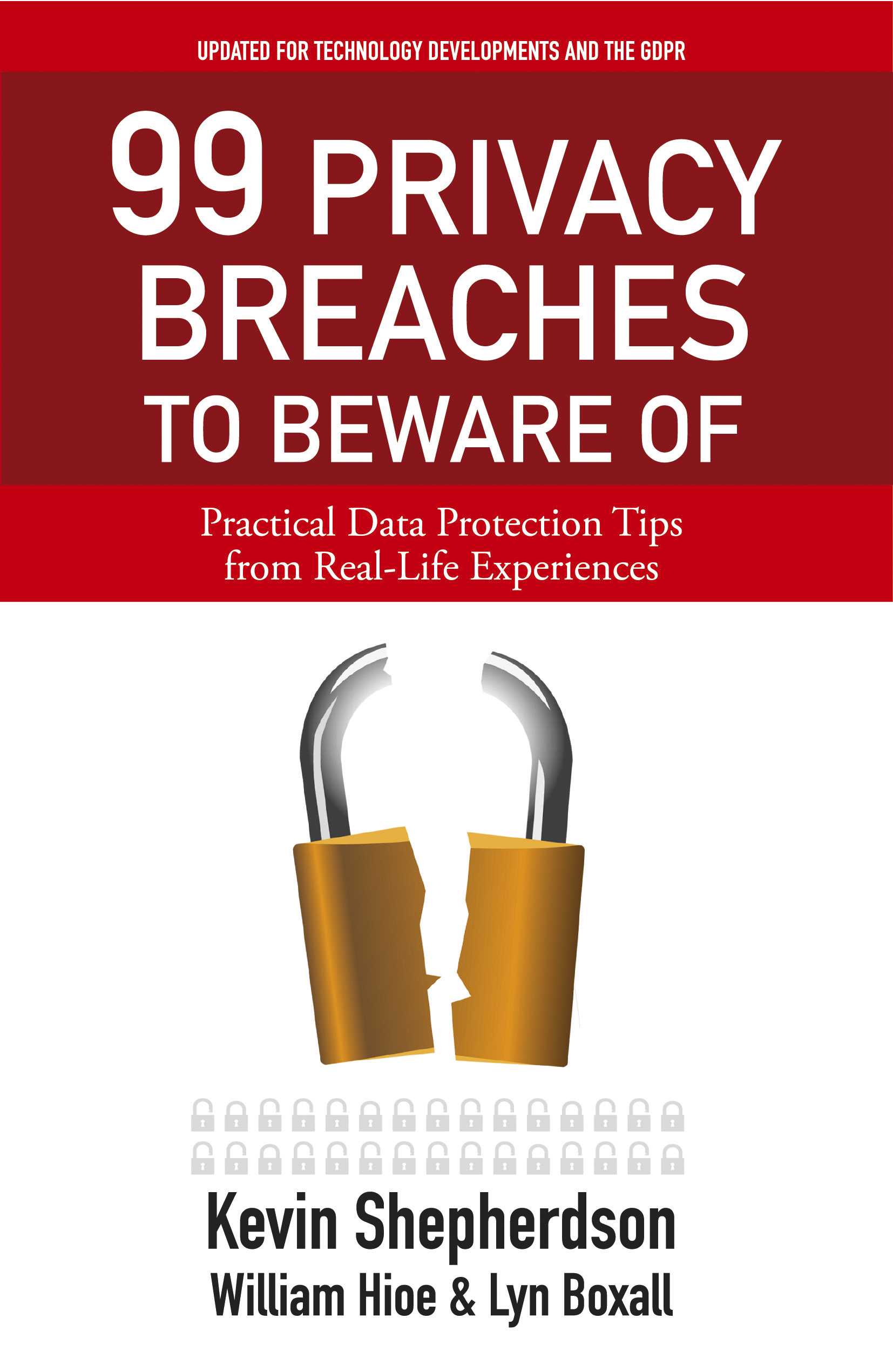 99 Privacy Breaches to Beware of
ISBN 9789814794640
Data breaches, privacy leaks, sensitive personal information falling into the wrong hands...
Why do these things happen even with the existence of data protection laws, with hefty fines are punishment? And why do they happen even in organisations that have instituted all the policies and procedures required by the law?
Because privacy breaches can happen
despite
legal compliance and good information governance. They happen because of failures in
operational
compliance.
So, how do you avoid privacy breaches happening to you?
Drawing on a wealth of real-life case studies and onsite data protection audits, this book investigates the range of things that can easily go wrong on the ground — and indeed
have
gone wrong!
From careless practices and indiscreet communications to IT vulnerabilities and third-party risks, this book shows you where the weakest links are in the collection, usage, retention, disclosure and disposal of personal data.
Authors Kevin Shepherdson, William Hioe and Lyn Boxall have consulted with over 100 companies internationally in the area of data protection compliance. Their combined experience in technology management and law gives this book exceptional breadth and depth.
With action checklists in every chapter, you will be able to put theory into practice right away, and avoid operational lapses that compromise the security and integrity of personal data under your care.
"excellent ... delves into privacy at a granular level, providing structured guidance"
—Terry McQuay CIPP CIPM, President of Nymity Inc.

"an authoritative guide ... by experts with deep practical experience."
—Professor Ang Peng Hwa, NTU Singapore

"a handy 'on-demand' reference ... easy for any type of administrator,
professional, manager or executive to understand"
—Professor Steven Miller, Dean of the School of Information Systems at SMU
---
From The Same Author