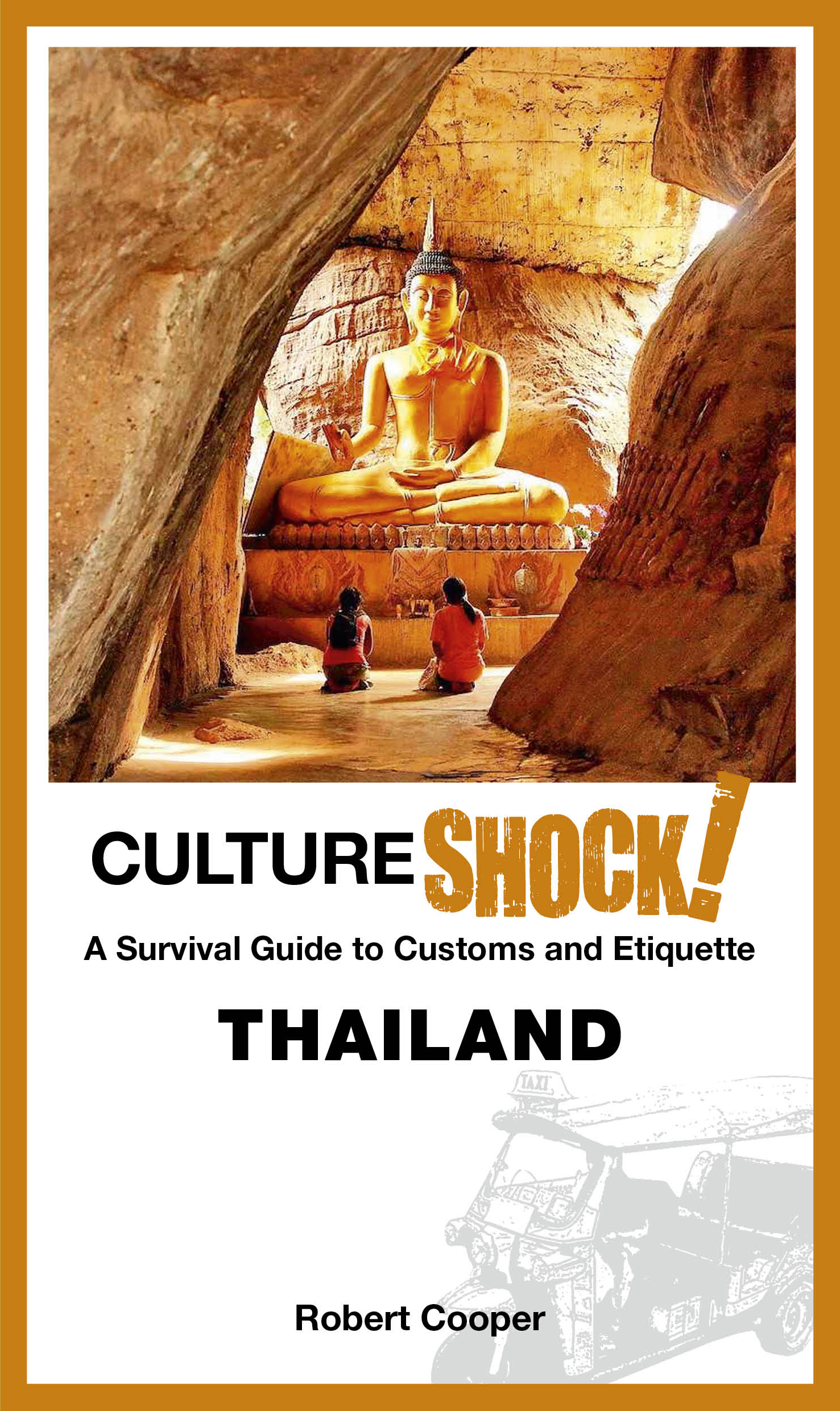 CultureShock! Thailand
ISBN 9789814828772
CultureShock! Thailand is the complete guide for those who wish to make sense of the fascinating, manifold and often contradictory aspects of this ancient kingdom. Can you tell your tom yum goong from your tom kha kai? Do Buddhist monks eat meat? Why do Thais all seem to call each other "Khun"? When introduced to someone, do you shake hands, wai or do both? What is Buddhist Lent? What is a farang to make of the famous Thai Smile? Whether you're in Bangkok for business, Hua Hin to soak up the sun, or on a retreat at a forest wat to find inner peace, get the most out of your stay with this essential guide written by an old hand at the intriguing mass of contradictions that is Thailand—the country with so much that is often both calming and infuriating, violent and passive, and beautiful and ugly.
---
Robert Cooper is a British subject who has lived overseas most of his life in Malaysia, Singapore, Thailand and Laos. He received a PhD in Economic Anthropology after two years with Hmong villagers in Northern Thailand and Laos. Following publication of Resource Scarcity and the Hmong Response (Singapore University Press, 1984), he was elected Fellow of the Royal Anthropological Institute.

Robert left an academic career in anthropology that included lectureships at Singapore, Chulalongkorn and Chiang Mai universities to join the United Nations High Commissioner for Refugees. He served with the UN in Laos, Geneva, Malawi, the Philippines, Thailand, Nepal, Bangladesh and Indonesia. In 2000, he became Head of the British Trade Office to Laos. He spent a year in Vietnam advising the government on poverty reduction, before returning to live and write in Vientiane, where he owns the bookshop Book-Café Vientiane and works on increasing literacy among young Lao. In addition to English, he speaks French, Lao, Malay/Indonesian and Thai.
Robert is the author of CultureShock! Thailand and companion volumes Thais Mean Business, Thailand Beyond the Fringe, and CultureShock! Laos. He has also written cultural guides to Bahrain, Bhutan, Croatia, and Indonesia, and three novels set in Asia and the UK.
From The Same Author