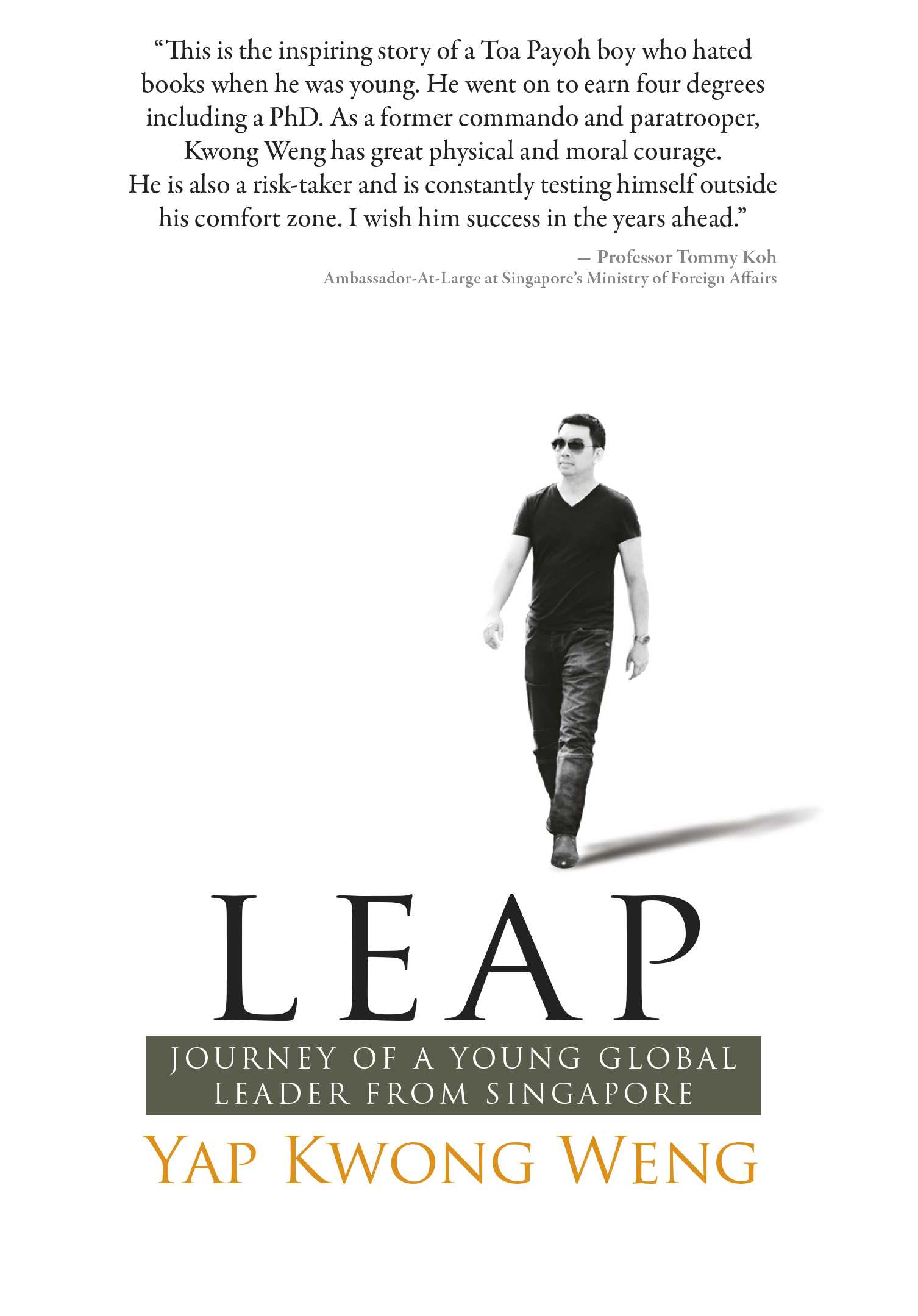 Leap : Leap
ISBN 9789814634007
In Leap, Singaporean Yap Kwong Weng shares the story of how he escaped death to create a future of his own. He takes us on a journey from his childhood of 'spider-catching', to facing the rigours of US Navy SEAL training and trekking 100km across the Taklamakan Desert in China, and finally to the present reality of doing business in Myanmar. Whether recalling 'Dignity moments' with children in Cambodia or introducing us to his life philosophy that enables him to survive and thrive during tough times,
Leap
presents a refreshing account of one man's search for purpose in an uncertain world.
What motivates him in challenging circumstances and lonely times? What does it mean to be a Singaporean and a world citizen today? Discover how he triumphed over obstacles and disappointments in this riveting autobiography.
"Clear, insightful and engaging. Yap gave it his all and held Singapore's flag up high."
—Kaj Larsen, Former US Navy Seal & CNN Correspondent
---
Yap Kwong Weng is the founder and CEO of Leap Southeast Asia, a company he formed to build businesses in across the region. He is concurrently the Managing Director of Leap Group Holdings Pte Ltd, a joint venture initiative with Leap Group Co Ltd in Myanmar. He is a shareholder and director of Triip,me, an online travel company based in Vietnam that has been selected by CNN as one of Asia's 10 best start-ups in 2014. Previously, he was the COO of Parami Energy Group, a leading Myanmar Oil & Gas company. He holds a BA in Communication (Honours) from the State University of New York at Buffalo, an MBA from the University of Manchester, an MPA from the Lee Kuan Yew School of Public Policy, and has completed a PhD in Crisis Management from the University of Glasgow. He has been named a Young Global Leader by the World Economic Forum, a Young Outstanding Singaporean of JCI, and a Rotary Peace Fellow of Rotary International.