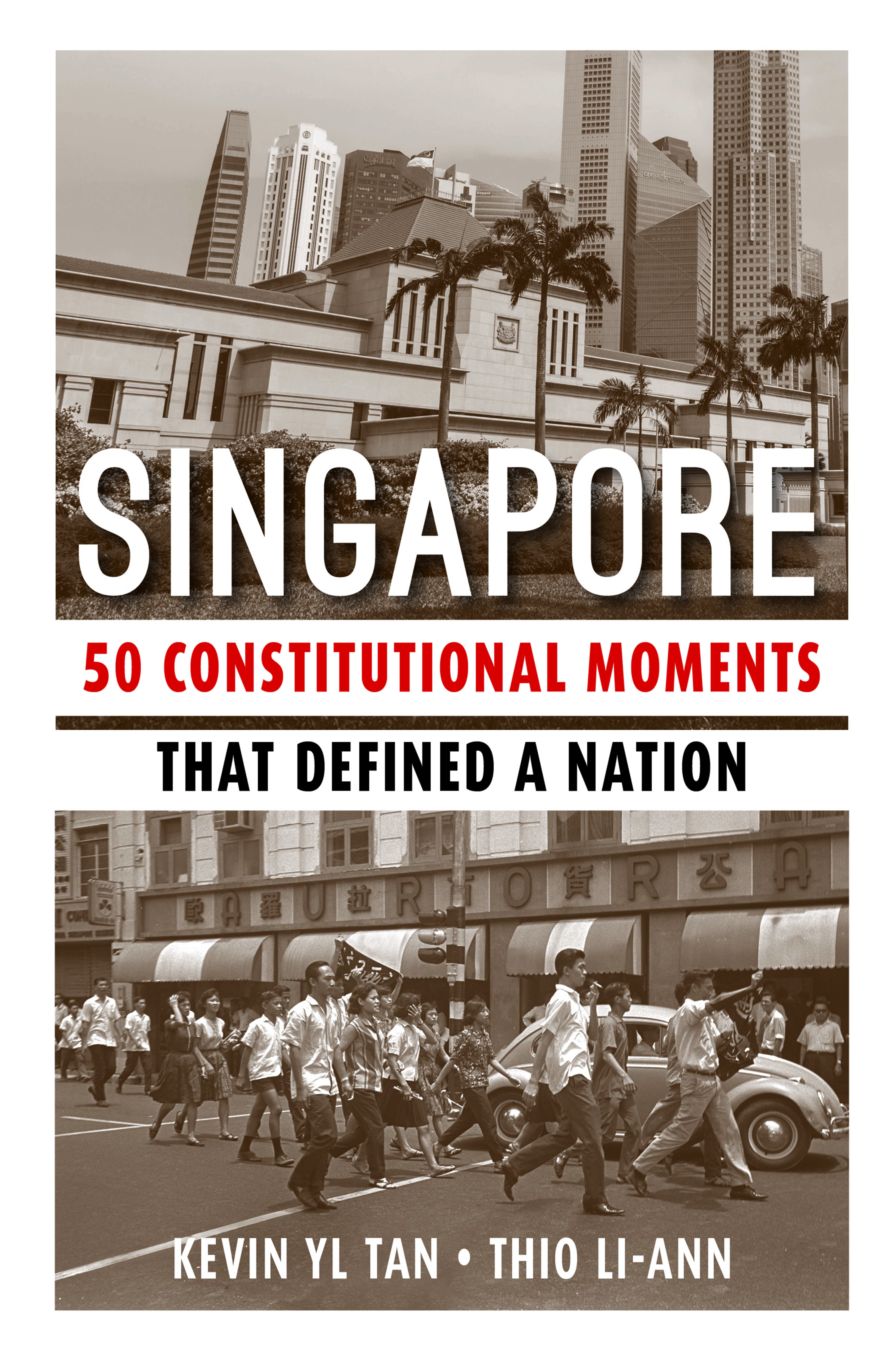 Singapore: 50 constitutional moments that defined a nation
ISBN 9789814677097
Singapore inherited a Westminster-style constitution from the British who ruled the island for 140 years. Since Singapore's independence in 1965, this constitution has been amended and augmented many times wherein unique institutions – such as the Elected Presidency and Group Representation Constitutions – were created. All these changes occurred against the backdrop of Singapore's special geographical local, multi-ethnic population and vulnerability to externalities. This book features a collection of short essays describing and explaining 50 Constitutional Moments – major inflexion points in the trajectory of Singapore's constitutional development. The authors have selected each of these 'moments' on the basis of their impact in the forging of the modern constitutional order. Starting in 1965, the book begins chronologically, from the 'moment' of Singapore's expulsion from the Federation of Malaysia through the establishment of the Wee Chong Jin Constitutional Commission (1966) to the entrenchment of the sovereignty clause in the Constitution (1972) right through to the 2000s, with the Presidential Elections of 2011. In these easy-to-read essays, the reader is introduced to what the authors consider to be the most important episodes that have shaped the Singapore Constitution. These articles cover key events like President Ong Teng Cheong's 1999 Press Conference and the 2001 Tudung controversy; constitutional amendments like the Maintenance of Religious Harmony Act (1990) and the introduction of Nominated Members of Parliament (1990); and seminal cases like Chng Suan Tze v Minister for Home Affairs (1989) and Yong Vui Kong v PP (2010 & 2015)) that have contributed to the sculpting of Singapore's constitutional landscape.
---
Kevin YL Tan LLB (HONS) (NUS); LLM, JSD (YALE) has taught constitutional law since 1986 and is the author/editor of more than 30 books on the law, politics, and history of Singapore, including An Introduction to Singapore's Constitution, 3RD ed (2012) and The Constitution of Singapore: A Contextual Analysis (2015). He is currently Adjunct Professor at the Faculty of Law, National University of Singapore, as well as Adjunct Professor at the S Rajaratnam School of International Studies, Nanyang Technological University.
Thio Li-ann BA, MA (OXON); LLM (HARVARD); PHD (CANTAB) is Professor of Law (Provost's Chair) at the National University of Singapore where she has taught constitutional law since 1991. She is also the author of Constitutional Law in Malaysia and Singapore (2010) (with Kevin YL Tan) and A Treatise on Singapore Constitutional Law (2012). She is a former Nominated Member of the Singapore Parliament (Eleventh Session).