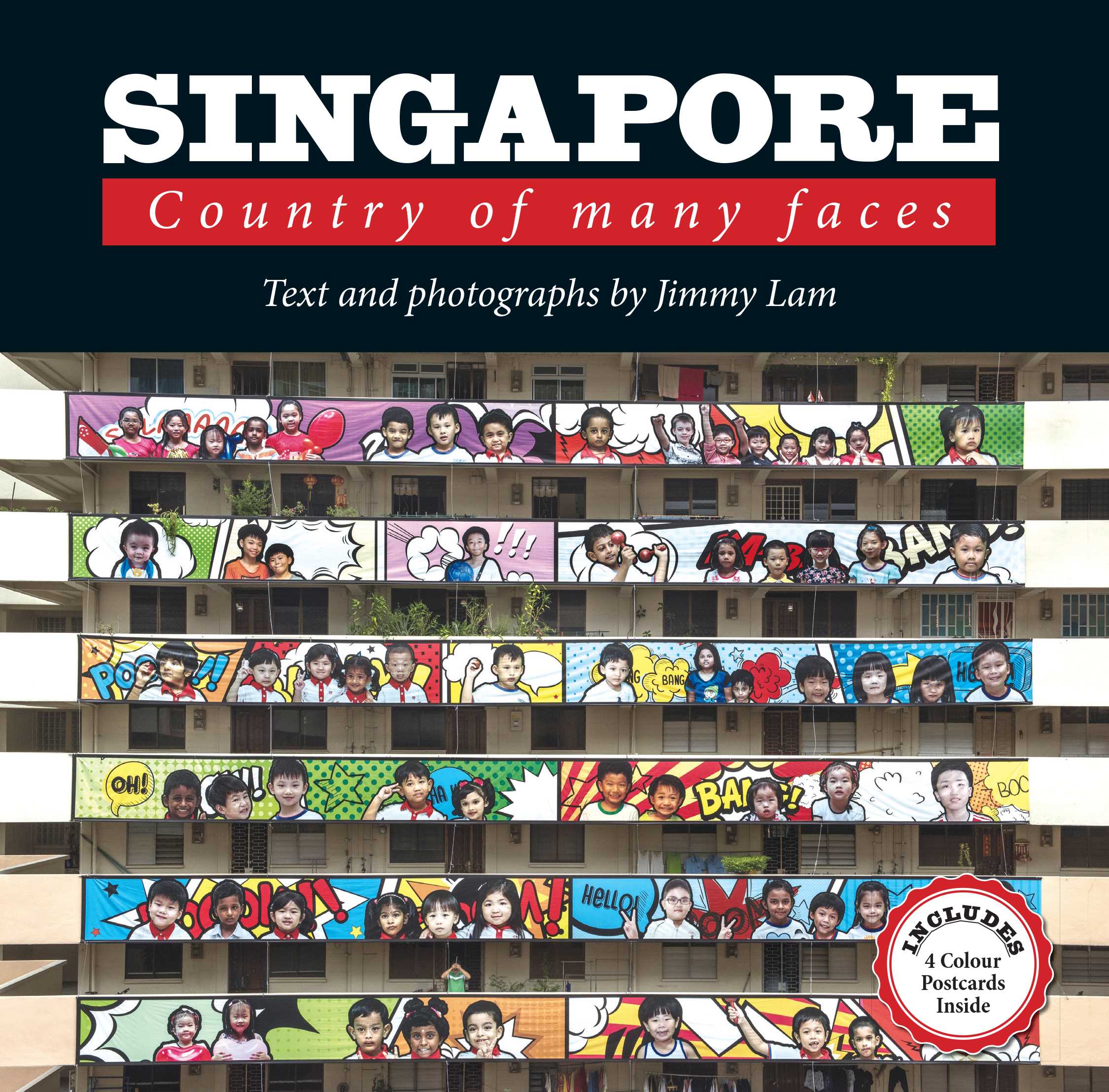 Singapore: Country of Many Faces
ISBN 9789814771047
Singapore, Country of Many Faces
is a labour of love for award-winning documentary photographer Jimmy Lam. Taking ten years to complete, Lam's project to document the story of modern Singapore captures the city-state in a new phase of economic development which has seen not only the rise of new physical infrastructure, but the wider embrace of cultural activities brought by new migrants who chose to settle in Singapore. Together, these developments added significantly to the face of the country.
The stunning photographs within these pages presents a rich, diverse, complex and vibrant portrait of Singapore and its people beyond the tourist sites. Lam captures the deep cultural roots of the native Malays and the early Chinese and Indian migrants even as the economic, physical and human landscape was transforming rapidly in this small country. This visual record of the multiple faces of Singapore — inspired by Robert Franks's seminal work,
The Americans
— will surprise and fascinate many.
"Jimmy Lam's work on Singapore documents a country rich in history
and vibrant in culture. His images capture a country that has maintained a
complex racial and religious makeup, while succeeding in creating
a successful economy and a peaceful society."
—Marcel Saba, Director of Redux Pictures
---
Jimmy Lam has a deep passion in documentary photography. He is the author of eight photography books, two of which, Lives in the Balance: The Street People of Asia and Bible Comes Alive: The Christian Church in China won international awards. His work has been published in New York Times, National Geographic, WORLD, Bloomberg, Asian Geographic and others. He has won many international awards, including the American Photography awards, International Photography Awards' "Best of Show", PX3, Photolucida Critical Mass, PDN/National Geographic, US' Independent Book Publishers' Ten Outstanding Books of the Year, the Asian Geographic's Grand Prize and others. He has participated in group photography shows worldwide. His images are distributed by the New York-based photo agency, Redux Pictures.