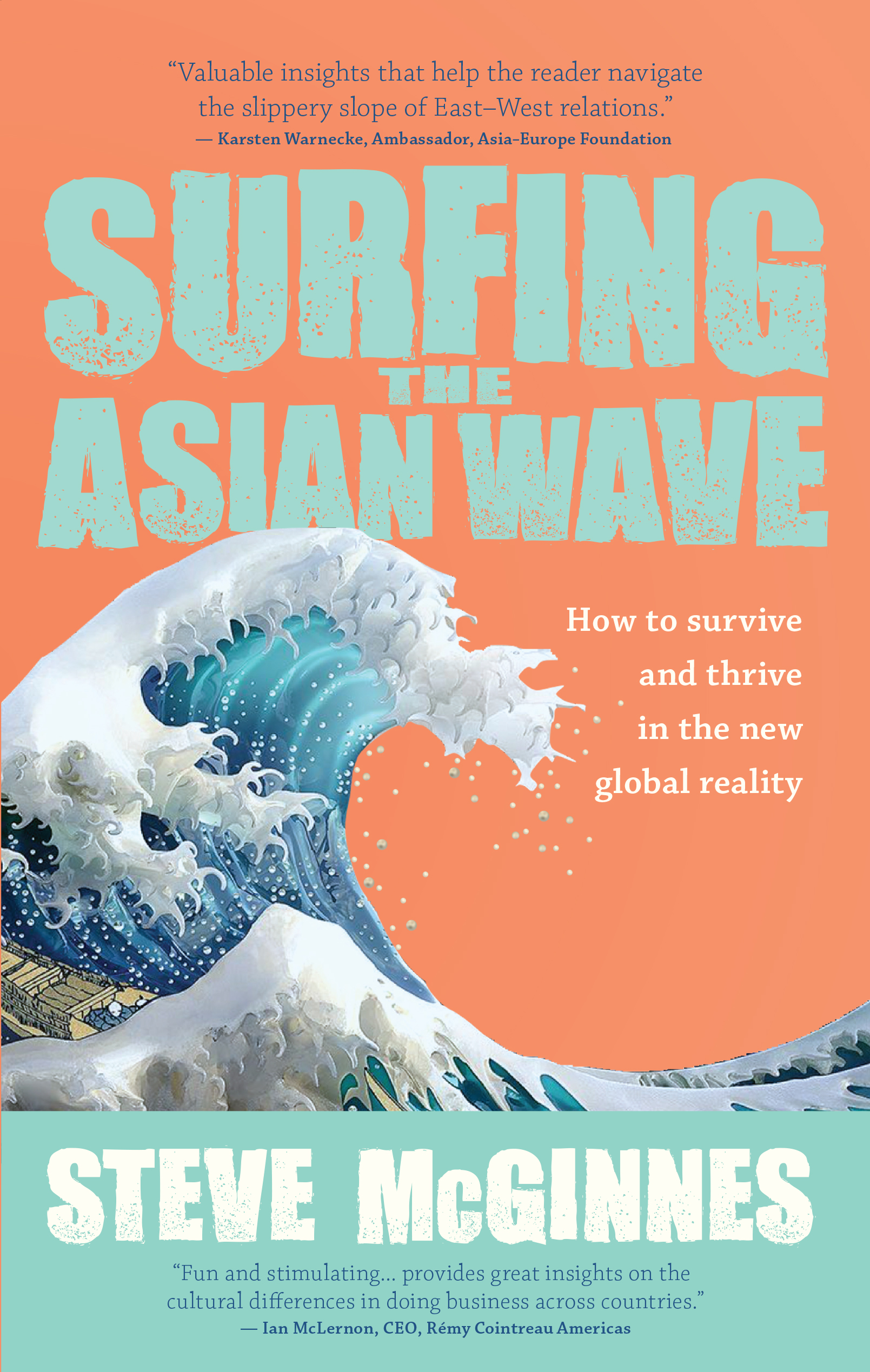 Surfing the Asian Wave : Surfing the Asian Wave
ISBN 9789814868464
The world has changed. Asia and the West have converged, and the old borders, rules and ways of working no longer apply. This is the new global reality, and to succeed in it you need to understand how the other half of the world thinks, talks and acts.
As individuals, businesses, nations and a species, our biggest challenges and opportunities are now unarguably global. The key skill of the 21st century will be the ability to interact effectively across the Asia/West intersection and the new blended world.
This book combines first-hand experiences from thinkers, leaders and business people across multiple industries with robust academic research, then distils them into clear insights, actions and behaviours the reader can apply in real life.
Each chapter focuses on a single topic area in which Asia and the West diverge in terms of thinking, tradition, behaviours and values, and where the biggest and most common mistakes are made. Chapters can be read in isolation, in sequence or re-read when needed.
Topics include: Power, Family, Corruption, Face, Risk, and Relationships.
Surfing the Asian Wave is an exhilarating guide to succeeding amid the 21st century's seas of disruption. Get ready for the ride.
---
Business leader and commentator Steve McGinnes is a regular TV guest on BBC World News, as a trusted expert on Asian/global business, innovation and branding. He is a highly sought-after conference speaker, and his social media posts receive 50,000+ views. With 15 years' experience living and working across Asia, he has a keen understanding of what it takes to succeed in cross-cultural business environments. Steve has worked with Unilever, Diageo, Danone, Nestle, Coca Cola, LVMH, government teams, academic groups and UN organisations, and is Founder of the Hummingbird Perspective consulting group. For more on Steve, visit Stevenmcginnes.com.