9789814841900
Crossroads (Fourth Edition)
Publisher :
Imprint :
Pub Date :
Jan 3, 2020, 08:00 AM
CMS Pub Date :
A Popular History of Malaysia and Singapore
In this fully updated 4th edition of his ever-popular Crossroads, Jim Baker adds new analysis following the watershed 2018 general elections in Malaysia and reviews the policies and impact of the next generation of Singapore's leaders. The original text, which traces the complex currents of history and politics of Malaysia and Singapore—neighbours with a common past—has also been revised to re-evaluate events in the context of new historical findings and perspectives. From Srivijaya to British colony to modern states, this is "history without tears" (The New Straits Times). "A must-read" — Ken Whiting, former Associated Press Singapore Bureau Chief "Baker's thrilling book profits from his refusal to separate Singapore's history from Malaysia's. What we get is a broad story filled with surprising details drawn from his own experiences and from other scholarly works and told in an easy and captivating style." — Dr Ooi Kee Beng, Senior Fellow at the ISEAS-Yusof Ishak Institute, Singapore "Jim Baker's Crossroads is bound to raise more than a few eyebrows in more than a few quarters. His book presents a side of history not many may be aware of or even want to know … it is as thought-provoking as it is enlightening." — The Sun
Jim Baker is an American who has lived in Singapore and Malaysia for most of his life. He first published Crossroads in 1999, and subsequently wrote The Eagle in the Lion City (2005), an academic history of the American presence in Singapore. For over 30 years Jim taught history and economics at the Singapore American School.
Tags :
politics
society
SouthEast Asia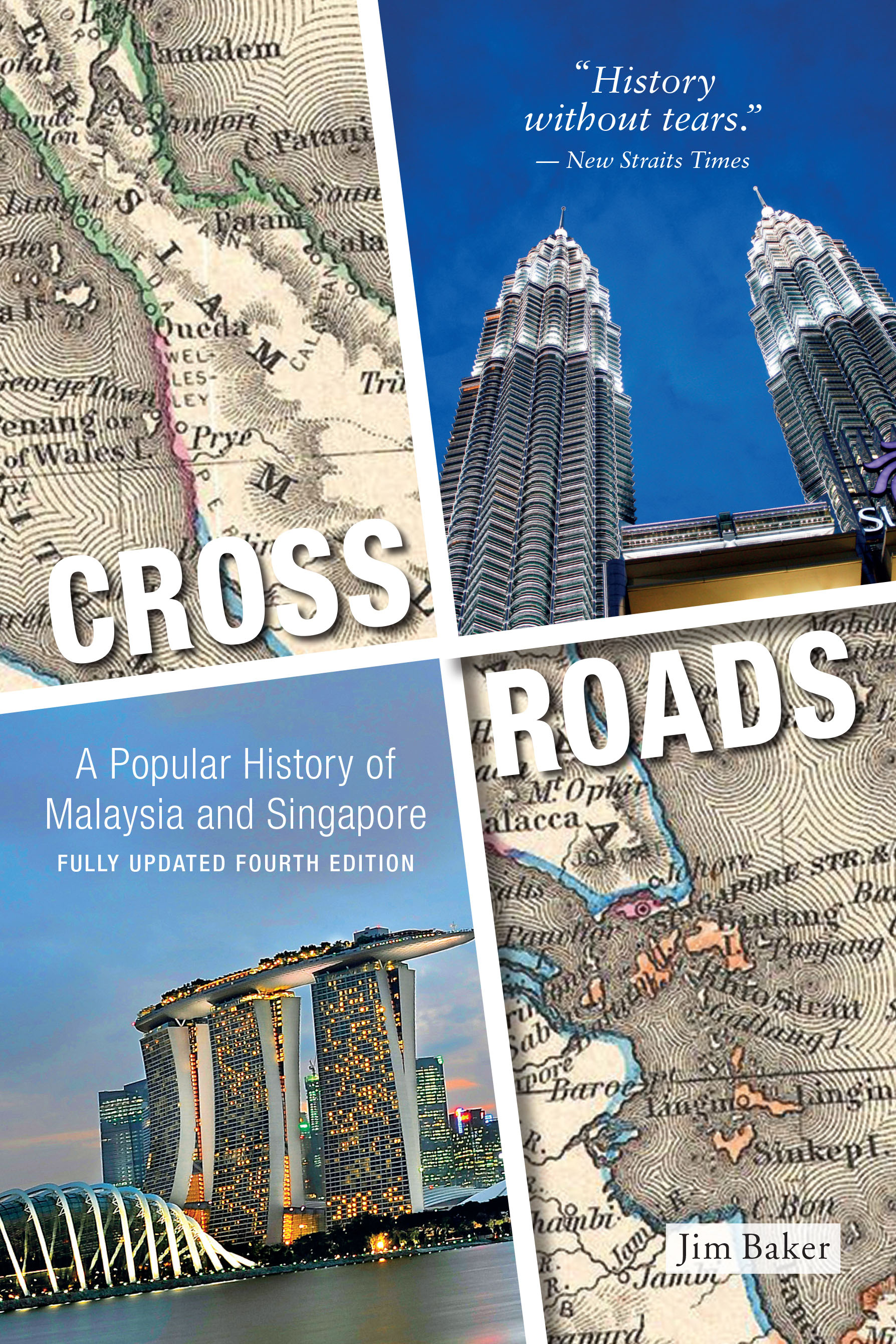 Related product authors