9789814893787
Diary of a Former Covidiot
Publisher :
Imprint :
Pub Date :
Jan 8, 2020, 08:00 AM
CMS Pub Date :
Tales of panic buying, fear and irrational behaviour in a time of Coronavirus
The Coronavirus or to use its hippier name, the Covid 19 pandemic has affected everyone across the globe, regardless of race, age, sex or religion. With an astute sense of observation, Christina Thé has been inspired by how people behave in times such as this. "Locked-up" at home for 56 days, she has written these pieces to cheer up her friends and business associates; and to counter all the gloom and doom that is in the news. Though the incidents are all based on real incidents that have happened, the characters have been slightly exaggerated, as this is after all, a book of humour. We can empathise and relate to her stories as it is how we all behave, or we know someone just like that, even if we refuse to publicly admit to such irrational actions. It is an entertaining work written with wit and humour.
Christina and her family have called Singapore home for over 2 decades. Originally Indonesian born, she subsequently went on to experience life in several other countries including Australia and the U.K., and merrily collected 4 degrees along the way. Half for herself, half for her beloved parents. As an amiable observer of people, she finds human nature fascinating and a great source of inspiration. As a soprano she trained at the Royal Academy of Music in London and has enjoyed singing at the Carnegie Hall in New York. Today, Christina regularly appears in Singapore's opera scene and writes humorous realistic fiction while leading life as a modern single mother. "This collection of vignettes about life under virtual lockdown is not only refreshing for its self-deprecating humour, but also a wry observation of human nature under duress (and without Durex, as Thé would quip). This is one book you want to keep by your side to survive the viral apocalypse. Panic-buy it now!" —Felix Cheong, author and educator "A timely, light-hearted record of crazy behaviour against the backdrop of a pandemic that has rocked the world in our lifetime. This book is a timely page turner and makes a great gift that can be dipped into over again. Read it and share it!" —Eleanor O'Connor, Penguin Random House Publishing, U.K.
Tags :
Covid-10
covidiot
humour stories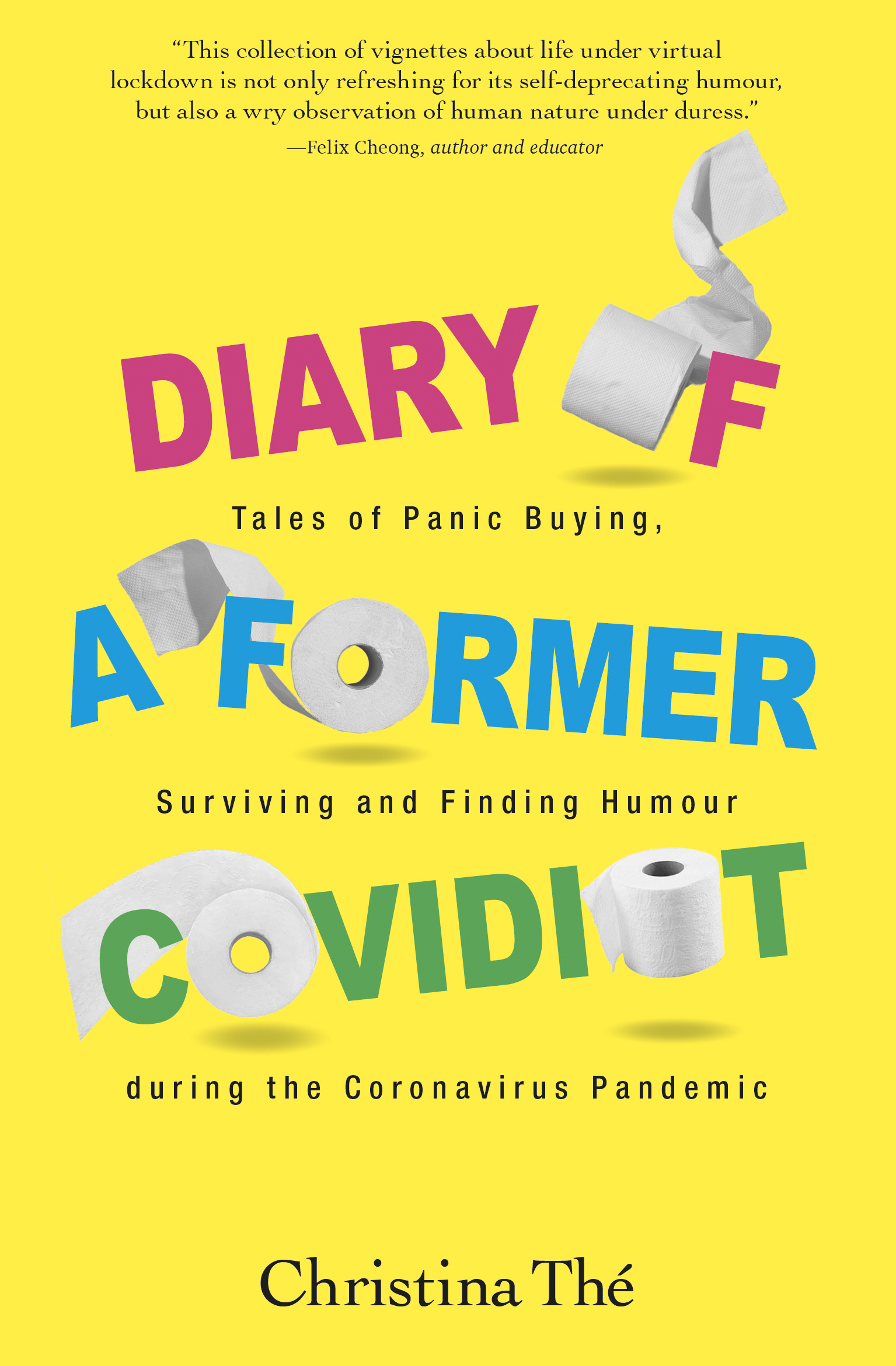 Related product authors