9789814868877
How to train your Hooman
Publisher :
Imprint :
Pub Date :
Jan 1, 2020, 08:00 AM
CMS Pub Date :
A doggie handbook by Leia
Welcoming a new hooman (human) into a dog's life can be a tricky affair. Hoomans need to be taught the fundamentals of doggie behaviour in order to integrate successfully into our world. This book is a useful go-to guide put together by a rescued ex-breeding dog to help inexperienced canines cope with the stress of adopting a new person. From picking the right home to basic leash training, communication and safety to exercises to keep your hooman healthy and engaged, this handy handbook is for every doggie who is a new hooman-owner.
Daniel Boey is a creative director, fashion show producer, television personality and author who is affectionately known as the Godfather of Singapore Fashion. Daniel is also fiercely passionate about rescue dogs and #AdoptNotShop. He has appeared on three seasons of Asia's Next Top Model and written three books, including "We Adopted: A Collection of Dog Rescue Tales". He is proudest of being papa to Leia and godfather to a host of rescue dogs. Black Mongrels is a creative agency founded by designer, art director and dog lover Hao Soh. He believes that when good holistic design serves to solve and not flaunt, true beauty blossoms and creativity thrives. Just like the genetic make-up of a mongrel, whose ancestry flows from a diverse gene pool, the agency is a convergence of different expertise built upon the cornerstone of balance. "Man really is a dog's best friend. Especially when Man has a pocket full of treats." —Maggie Mayham
Tags :
adoptnotshop
dogs
pets
Picture Book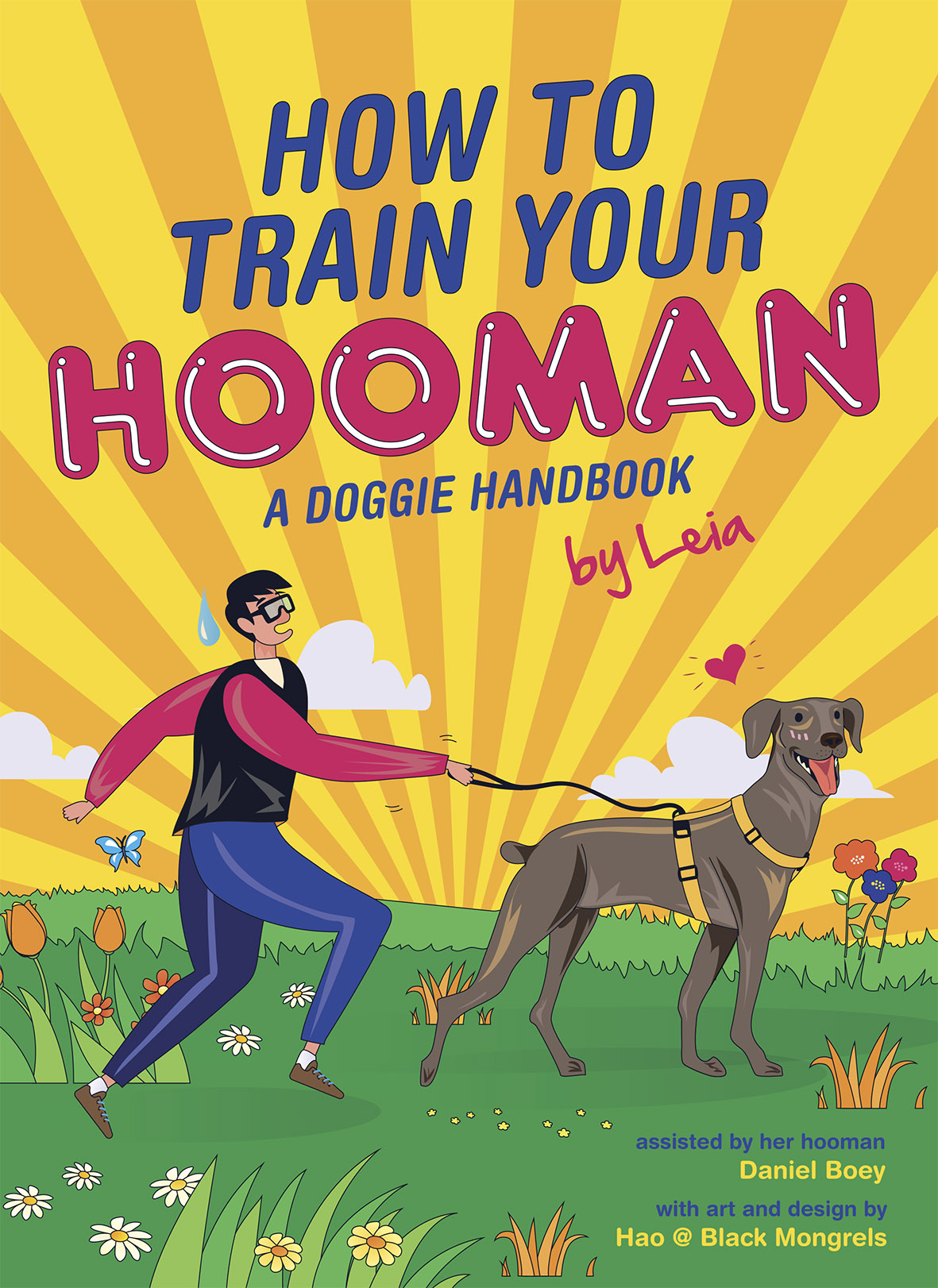 Related product authors