9789814828475
Imaginary Friends
Publisher :
Imprint :
Pub Date :
Jan 9, 2018, 08:00 AM
CMS Pub Date :
26 whimsical fables for getting on in a crazy world
Imaginary Friends is a collection of modern fables for adults based on the letters of the alphabet. These modern morality tales are humorous, witty and great fun to read. Come meet Annie the Ambitious Apple, Greta the Grouchy Grape, Olivia the Overachieving Octopus and their friends. Accompanied by quirky illustrations that capture the perculiarities of these personalities, you will be chuckling along as you see your friends and colleagues in many of these imaginary friends.
Melanie Lee is a writer and lecturer from Singapore. She is also the author of the award-winning picture book series The Adventures of Squirky the Alien. Her favourite imaginary friend was Janet, a pink water bottle she had when she was eight. Arif Rafhan is a Malaysian illustrator, comic artist and runs his neighborhood doodle class at home. He also provides doodle therapy service for corporates and government bodies. His online comics, #seketulsina is about his children being themselves.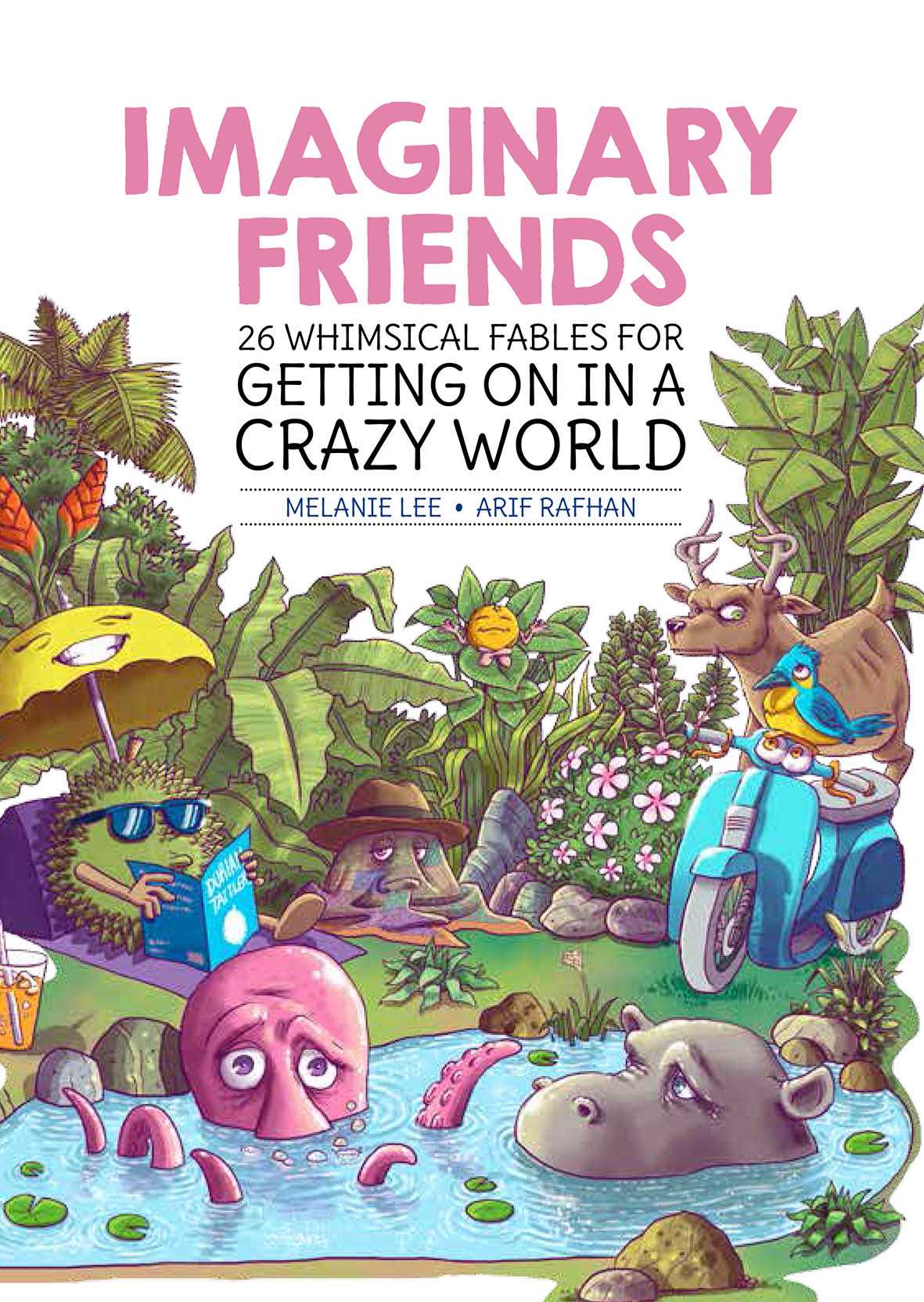 Related product authors