9789814751117
Mary Gomes: Food for Family and Friends
Publisher :
Imprint :
Pub Date :
Jan 3, 2016, 08:00 AM
CMS Pub Date :
With a wealth of experience and a great passion for cooking, Mary Gomes brings tastes of her Eurasian culinary heritage together in this collection of recipes. A glorious mix of flavours from the East and West, Eurasian cuisine is often spicy and savoury, reflecting the influence of a multitude of cultures, including Portuguese, Dutch, British, Chinese, Malay, Indian and Peranakan.

Featuring a wide range of dishes, from soups and salads, meat, poultry and seafood dishes, to desserts, this delightful compendium also includes special dishes such as Honey Baked Ham and Sugee Cake that are must-haves for celebratory and festive occasions.

Complete with a fully illustrated glossary of ingredients, this book will provide endless ideas for dishes you can prepare whatever the occasion, be it a family gathering or potluck party.
Mary Gomes is a cook extraordinaire. As a child, she learnt to cook at her mother's knee, preparing teatime treats, curries, stews and roasts. When she married and started her own family, she continued to prepare these dishes to keep her Eurasian heritage alive for her children.

Today Mary runs a highly successful food business — Mary's Kafe — in the heart of Singapore's busy commercial district, serving delicious Eurasian meals to executives and tourists alike.

Mary's Kafe is often featured in the media as the place to go to for authentic Eurasian cuisine.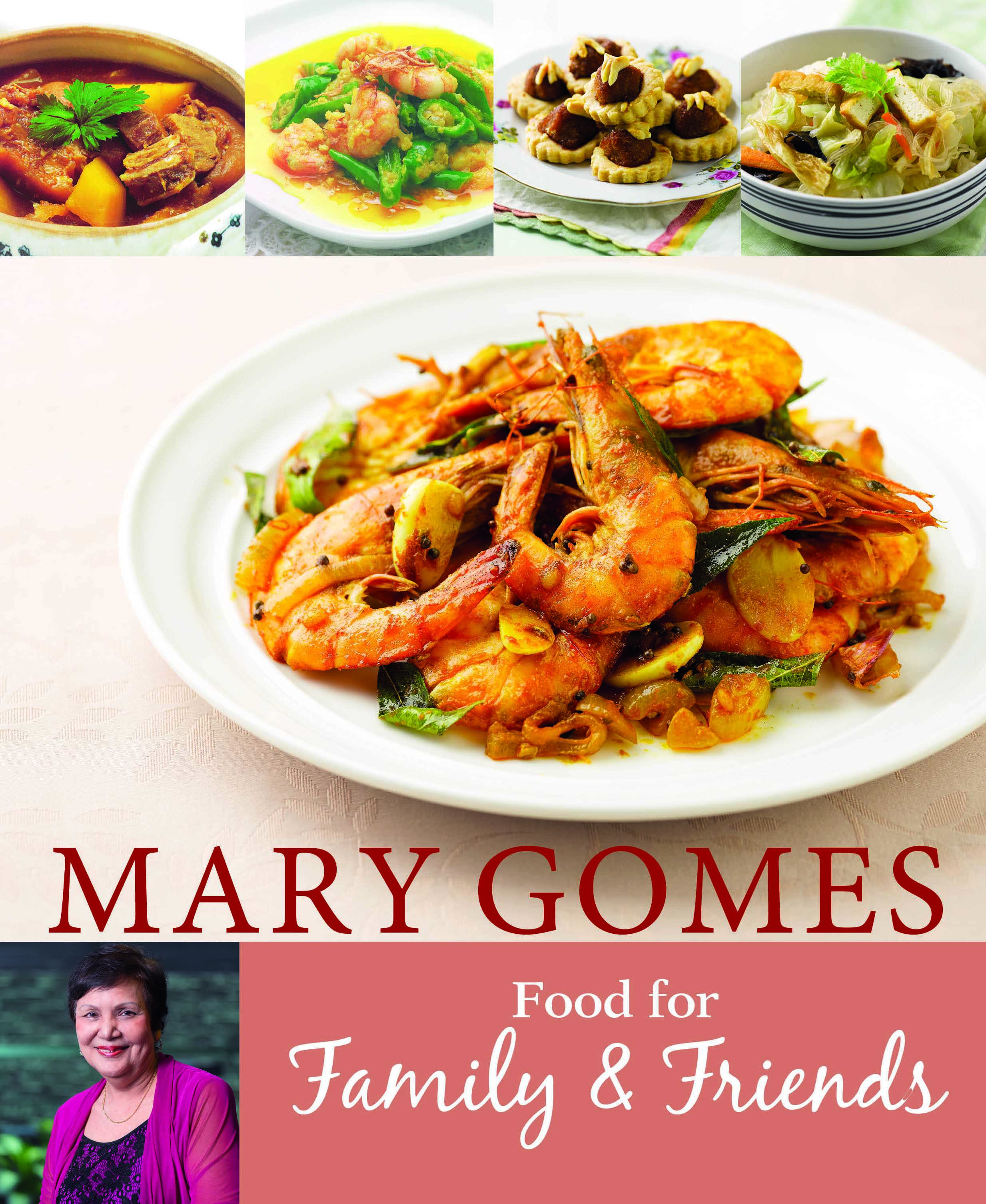 Related product authors