9789815113112
Out and About in Singapore
Publisher :
Product Binding :
Hardcover
Imprint :
Pub Date :
Jan 11, 2019, 08:00 AM
CMS Pub Date :
With Out & About in Singapore, young readers get to go on a fun and colourful tour around this bustling Southeast Asian city through the evocative hand-drawn illustrations of Singaporean artist William Sim.
The book starts out with Singapore's origin story, followed by captivating "tours" around the Civic District, Chinatown, Kampong Glam and Little India. Popular spots such as Marina Bay Sands, Singapore Botanic Gardens, Sentosa and Gardens by the Bay are explored as well. Lesser-known kid-friendly destinations such as Haw Par Villa and Lee Kong Chian Natural History Museum are also highlighted.
In the midst of exploring all these fascinating attractions, readers will also gain insights into the culture and history of Singapore for a deeper understanding of this country. Some related craft activities are thrown in as well just for the fun of it!
This book is for children between 7 and 12 years old.
Melanie Lee is a writer and lecturer from Singapore. She is the author of the award-winning picture book series The Adventures of Squirky the Alien. She is also the author of Imaginary Friends: 26 Whimsical Fables for Getting on in a Crazy World. William Sim is a graduate of the Nanyang Academy of Fine Arts. He has experimented with various media and exhibited his works regionally. He is also the illustrator behind the popular Colouring the Lion City series as well as Botanical Singapore.
The definitive illustrated children's book about the Lion City
Suitable for children between 7 and 12 years old

Tells the story of Singapore for

young readers in an easy to understand manner
Explores fun and interesting places that a visitor is likely to see when they are in Singapore
Fully illustrated with beautiful colour drawings by award-winning artist
Includes bonus craft activities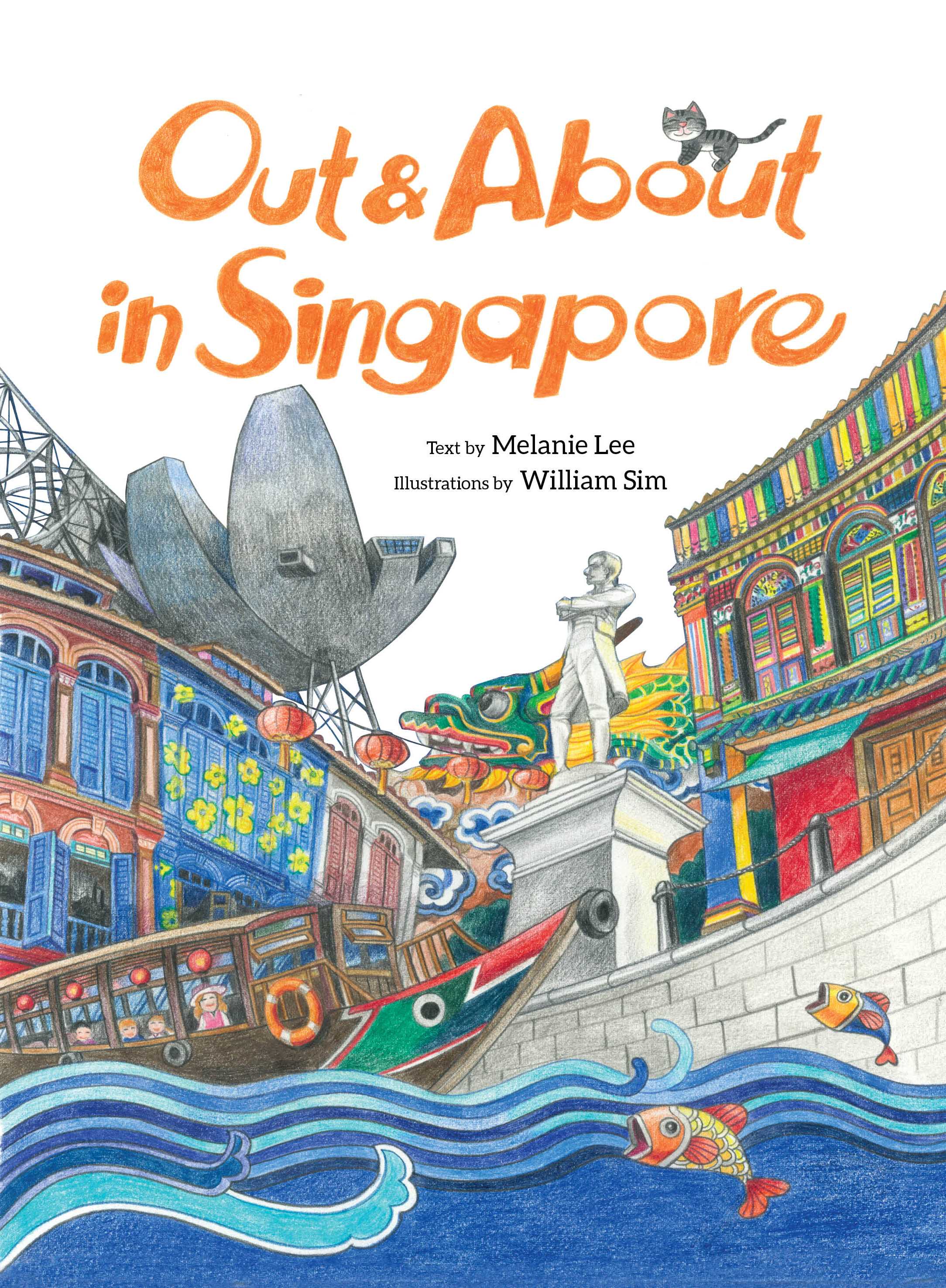 Related product authors