9789814677844
Step By Step Cooking: Balinese
Publisher :
Imprint :
Pub Date :
Jan 8, 2015, 08:00 AM
CMS Pub Date :
Delightful Ideas for Everyday Meals
About the Book Step-by-Step Cooking: Balinese is a collection of 42 authentic Balinese recipes from renowned chef Heinz von Holzen. Six sections highlight, among others, top choices of hearty one-dish meals, sumptuous main staples, light salads and mouthwatering desserts. From tangy salads such as the pickled vegetables and corn and fern tips with grated coconut that teases and tantalises the palate to sumptuous main staples like Balinese lamb stew and roast chicken in banana leaf that will no doubt impress guests and provide exciting options for everyday meals, this book showcases the unique spices and aromas of Balinese cooking and will inspire home cooks to prepare the dishes in their home kitchen. About the Series The Step-by-Step Cooking series features classic and modern dishes from various world cuisines. Details on selected ingredients provide an insight into, and an understanding of, the intricacies and unique heritage of each cuisine. Photographs and advice on food preparation and cooking techniques accompany the step-by-step instructions, making each dish a breeze to recreate in the home kitchen.
Heinz von Holzen is the owner of the renowned Balinese restaurant Bumbu Bali. He is passionate about Indonesian cuisine and spent many years immersed in its diversity and intricacies. Heinz also conducts cooking classes at his restaurant three times a week. His classes are extremely popular and boosts Bumbu Bali's reputation as an authentic Balinese restaurant and cooking school that has won multiple awards for its promotion of authentic Indonesian cuisine.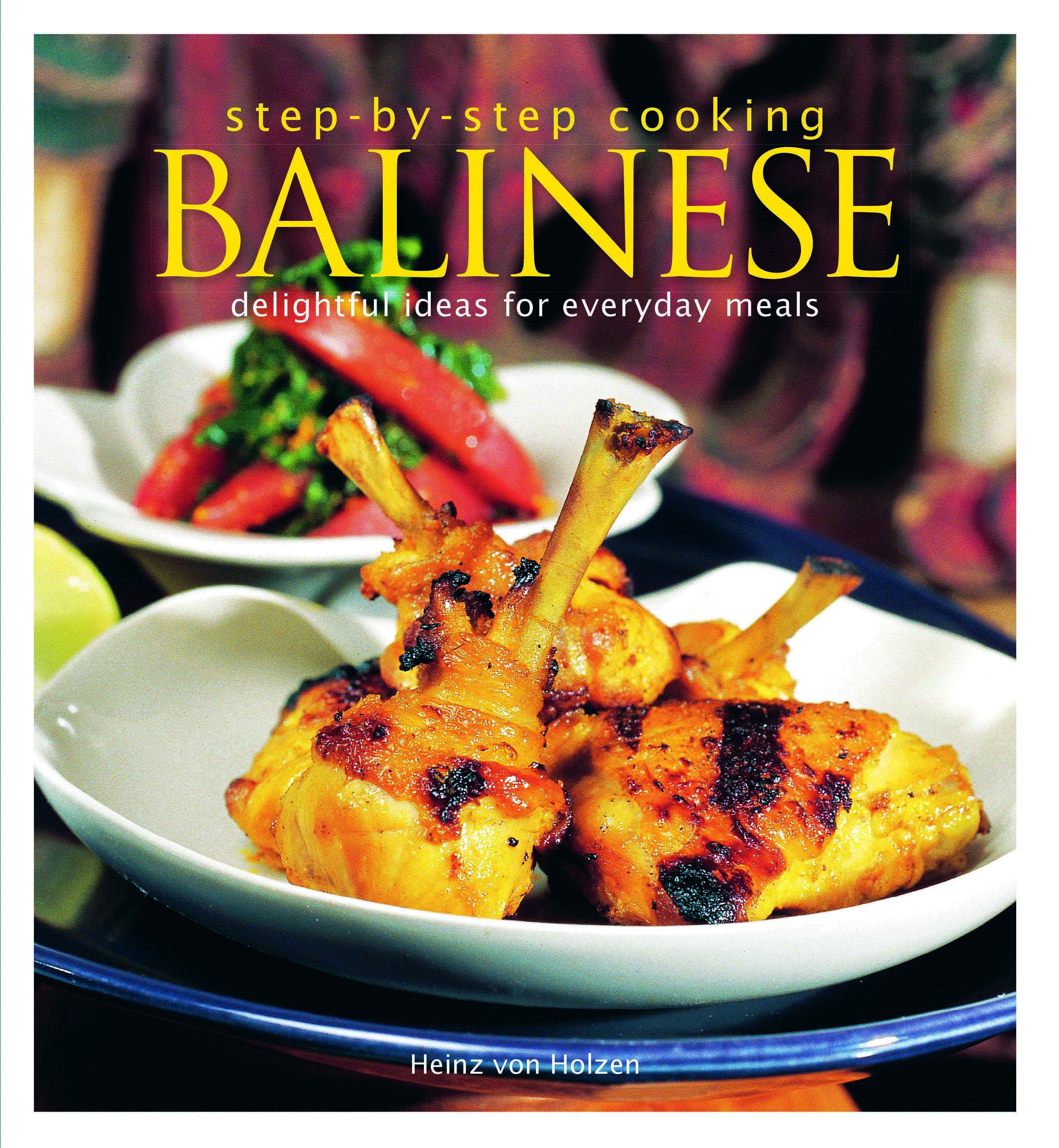 Related product authors