9789814893299
The Community Cat Chronicles
Publisher :
Imprint :
Pub Date :
Jan 4, 2020, 08:00 AM
CMS Pub Date :
The Community Cat Chronicles is a collection of linked stories about the cats, not quite house pets and certainly not strays, who live around the apartment blocks of Avenue 1. They mark and defend their territory, but share it with the human residents who devote time and resources to keeping them fed and healthy. A tender, heart-warming portrait of a neighbourhood shared by cats and humans, The Community Cat Chronicles is filled with rich storytelling and vividly drawn characters, and is sure to be beloved by animal lovers everywhere.
Lachlan Madsen is a creative writer/producer who has lived in Singapore for almost 20 years, working in television. He has considerable experience in the children's genre, including writing and producing for Disney and Nickelodeon. The Community Cat Chronicles is one of his many passion projects inspired from residing in the Singapore heartlands, while attending to the beloved community cats. Eleanor Nilsson used to work as a teacher and has had 24 books published for children. Three of them, Tatty, The 89th Kitten and Pomily's Wish also feature cats. The House Guest, for young adult readers, won The Australian Children's Book of the Year Award, two State Awards, and was shortlisted for the Gold and Silver Pencil Award in Holland. Several of her other titles have been translated into Japanese, German, Italian and French.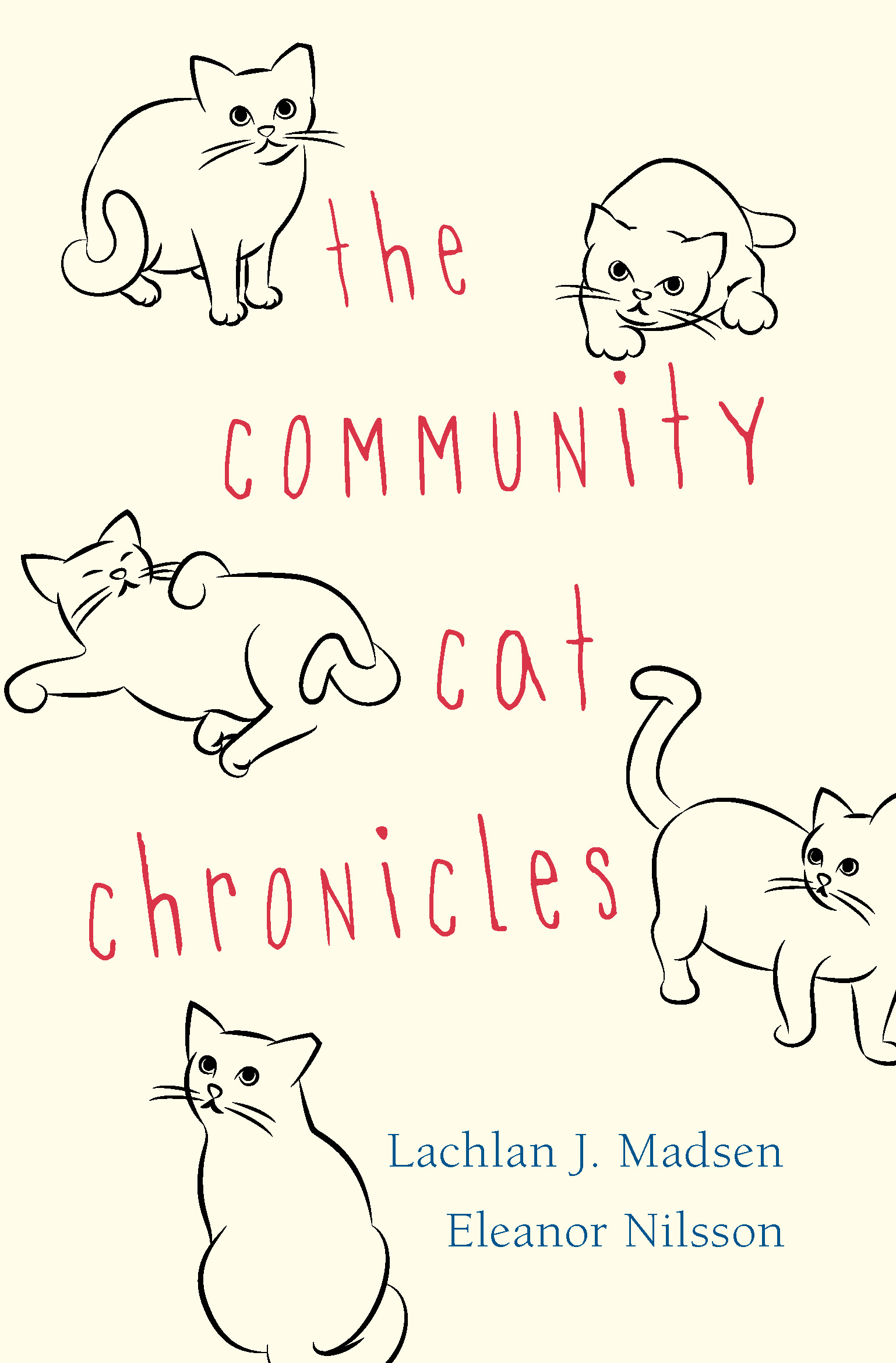 Related product authors