9789814677172
Valueweb
Publisher :
Imprint :
Pub Date :
Jan 1, 2016, 08:00 AM
CMS Pub Date :
The Internet of Things is all about machines trading with machines – your fridge orders groceries; your car, fuel; your television, entertainment; and so on. However, machines cannot trade with machines if it's expensive and slow. Would you really want your TV to order the next season of Games of Thrones, if the payment took ten days and cost $25 or more? Unfortunately with the way the bank system works today, that is the problem we face today. As a result, we need an Internet of Value to work with the Internet of Things. The Internet of Value — or ValueWeb, for short — allows machines to trade with machines and people with people, anywhere on this planet in real-time and for free. Using a combination of technologies from mobile devices to bitcoin and the blockchain, fintech firms are building the ValueWeb. The question then is what does this mean for financial institutions, governments and citizens? This book provides the answers.
Chris Skinner is best known as an independent commentator on the financial markets through his blog, thefinanser.com, and Chair of the European networking forum The Financial Services Club. He has been voted one of the most influential people in banking by The Financial Brand, a FinTech Titan, one of the FinTech leaders you need to follow, one of the world's top experts on banking according to Klout, as well as one of the Top 40 most influential people in financial technology by the Wall Street Journal's Financial News.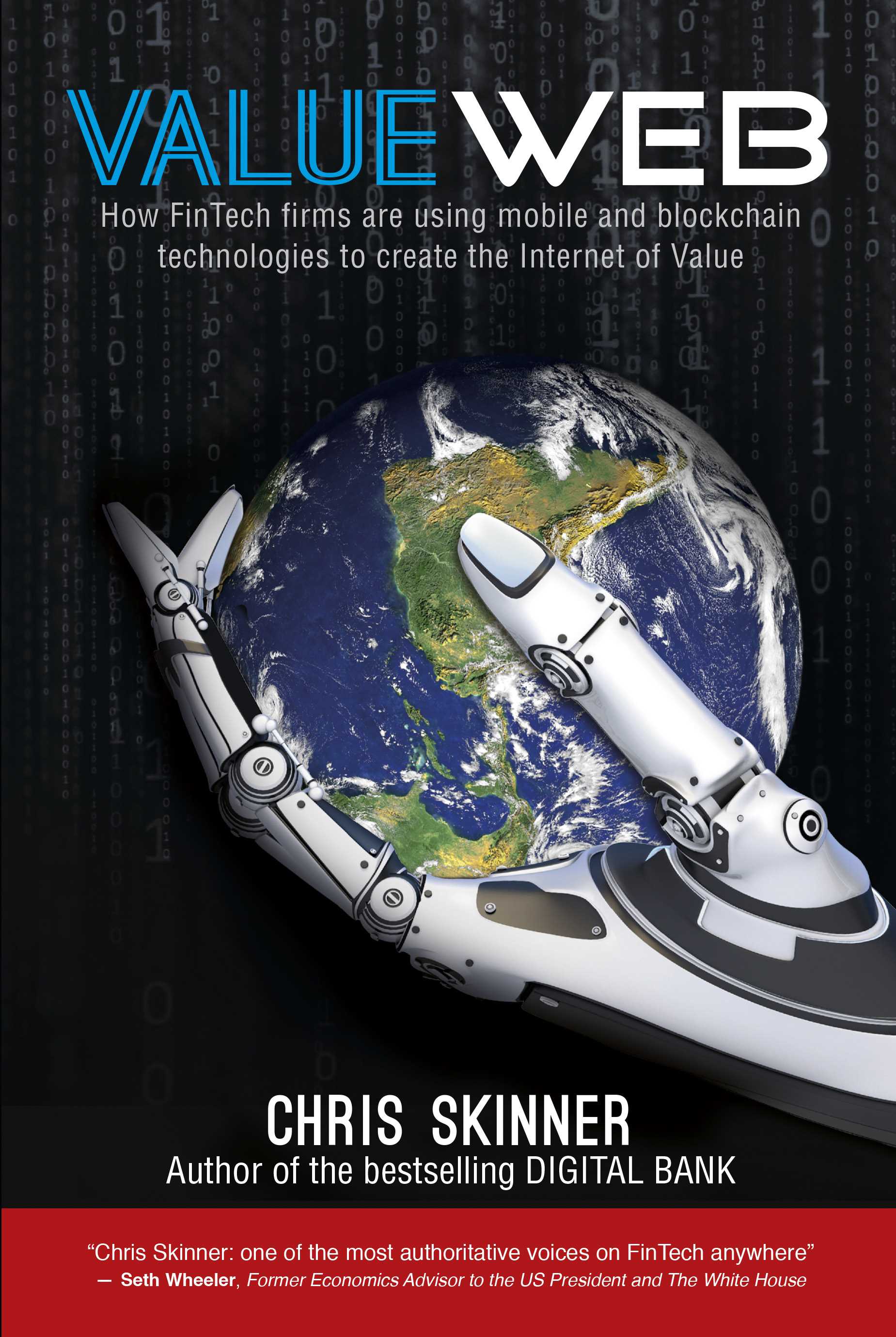 Related product authors