9789815066777
Little Matilda and the Lost Bunny
Publisher :
Product Binding :
Hardback
Imprint :
Marshall Cavendish Children
Pub Date :
Sep 8, 2023, 00:00 AM
CMS Pub Date :
Sep 8, 2023, 00:00 AM
Feature Priority :
Little Matilda has one toy that she loves more than anything — her bunny. She takes it everywhere, even on a nature walk with her friend, Jack. When they get home, Little Matilda realises her treasured bunny is missing. She cries, squeals and thumps her small paws. Will Little Matilda ever find her bunny? Will she learn to manage her anger and frustration?
Notable points about the book:
Children will relate to the distress of losing a comfort toy, and the need to manage their emotions when they are upset
Demonstrates that it is important to take responsibility for our actions when we have done the wrong thing
Provides a platform to talk about anger and tantrums, and how to feel supported and manage in these situations
Little Matilda is a relatable childlike kitten with universal appeal; Jack the galah provides a positive role model for children
The rhyming text encourages acquisition of language, and love of books and reading
Includes distinctive animals to encourage learning about precious wildlife
Author Caz Goodwin is an Australian award-winning author who writes picture books, short stories, poetry and junior fiction. Her work has been published internationally and illustrated by Gus Gordon, Shaney Hyde and Kerry Millard (Australia), Ashley King (United Kingdom), Low Joo Hong (Singapore) and others. She heads the Society of Children's Book Writers and Illustrators (SCBWI) in Victoria and is on the Young Australian Best Book Awards (YABBA) council. She is also an Australia Reads ambassador.

Caz was the judge of the 2021 Nance Donkin Award for Children's Literature. She has been the recipient of an ASA mentorship, a May Gibbs Creative Time Residential Fellowship and a resident at the Police Point Artist in Residence Program. Her picture book, Little Matilda, was shortlisted for the 2022 Book of the Year Awards by Speech Pathology Australia. Caz's books have been featured on Sarah Ferguson's Fergie and Friends show, CBCA Storytime, podcasts, newspapers and radio. More information can be found at www.cazgoodwin.com

Illustrator Shaney Hyde is an Australian illustrator, early childhood educator and visual arts teacher. She has been a recipient of the Police Point Residence Program in Victoria. She loves to share her passion for art and creativity with others by running workshops at a local studio, and visiting schools and libraries.
Shaney draws her inspiration from nature, animals and the simple joys of everyday life. She creates illustrations in a whimsical style, crafted in watercolour and mixed media to make people smile. She paints images for greeting cards, magazines and picture books. Follow her on Instagram at shaneystone.
Little Matilda loses her treasured bunny and has a meltdown. When she calms down, she finds her bunny and apologises for her behaviour.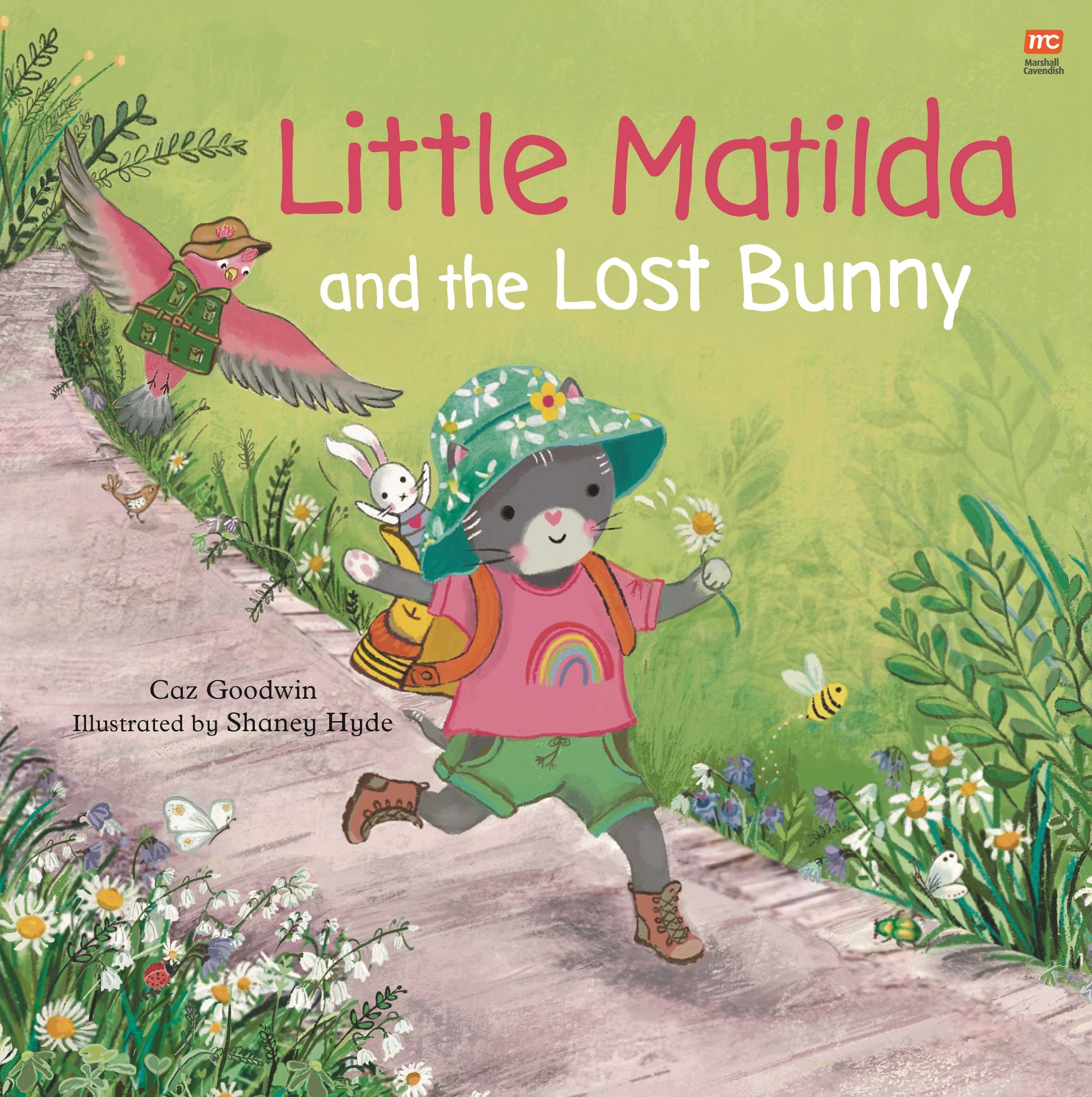 Related product authors