9789814828598
Anwar Returns: The Final Twist
Publisher :
Imprint :
Pub Date :
Jan 8, 2018, 08:00 AM
CMS Pub Date :
The prosecution and release of Anwar Ibrahim
"Going to jail I consider a sacrifice I make for the people of this country. My struggle will continue, wherever I am sent and whatever is done to me. I pledge, and I will not be silenced, I will fight on for freedom and justice and I will never surrender." – Anwar, 10 February 2015 16 May 2018: Anwar Ibrahim is released from prison and receives a full royal pardon from the King of Malaysia. This was an astonishing turn of events for the former Deputy Prime Minister who was serving a second prison term for sodomy, a charge that Anwar has always refuted. For Mark Trowell QC, who observed the criminal trials of Anwar Ibrahim, the release was "as historic as the release of Nelson Mandela in South Africa." Read about the dramatic twists and turns in the prosecution of Anwar Ibrahim, from when he was first charged with sodomy in September 1998 to his vindication 20 years later. This book covers not only the trials and prosecution Anwar was subjected to, and which led to the guilty verdict and sentence of five years' imprisonment in February 2015, it also recounts the changing political tide sweeping through Malaysia that culminated in his historic release in 2018. Mark Trowell also presents an exclusive interview with Datuk Seri Anwar Ibrahim. In a wide-ranging discussion, held in May 2018, Anwar reveals much about his time in prison, his new relationship with Prime Minister Mahathir Mohamad and his vision for Malaysia
Mark Trowell QC is a leading Australian criminal lawyer. He has been an international observer reporting for several organisations at the criminal proceedings against the late Malaysian advocate Karpal Singh, Minister Rishad Bathiudeen of Sri Lanka and UDD Leader Jatuporn Prompan in Thailand. He has also represented the interests of the Geneva-based Inter-Parliamentary Union at the criminal trials and appeals of Anwar Ibrahim in Malaysia and General Sarath Fonseka in Sri Lanka. He is the author of Sodomy II: The Trial of Anwar Ibrahim (2012) and The Prosecution of Anwar Ibrahim: The Final Play (2015).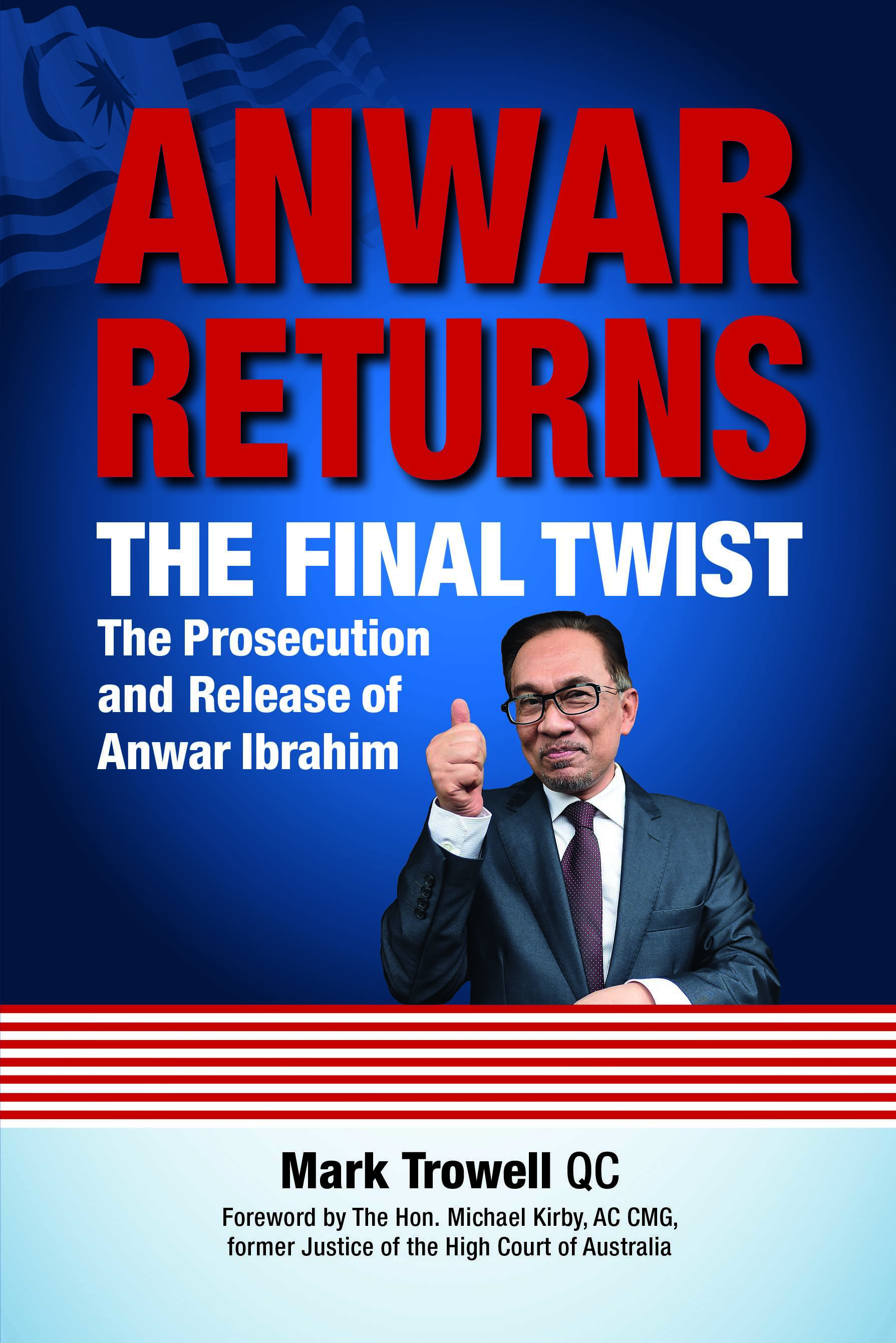 Related product authors