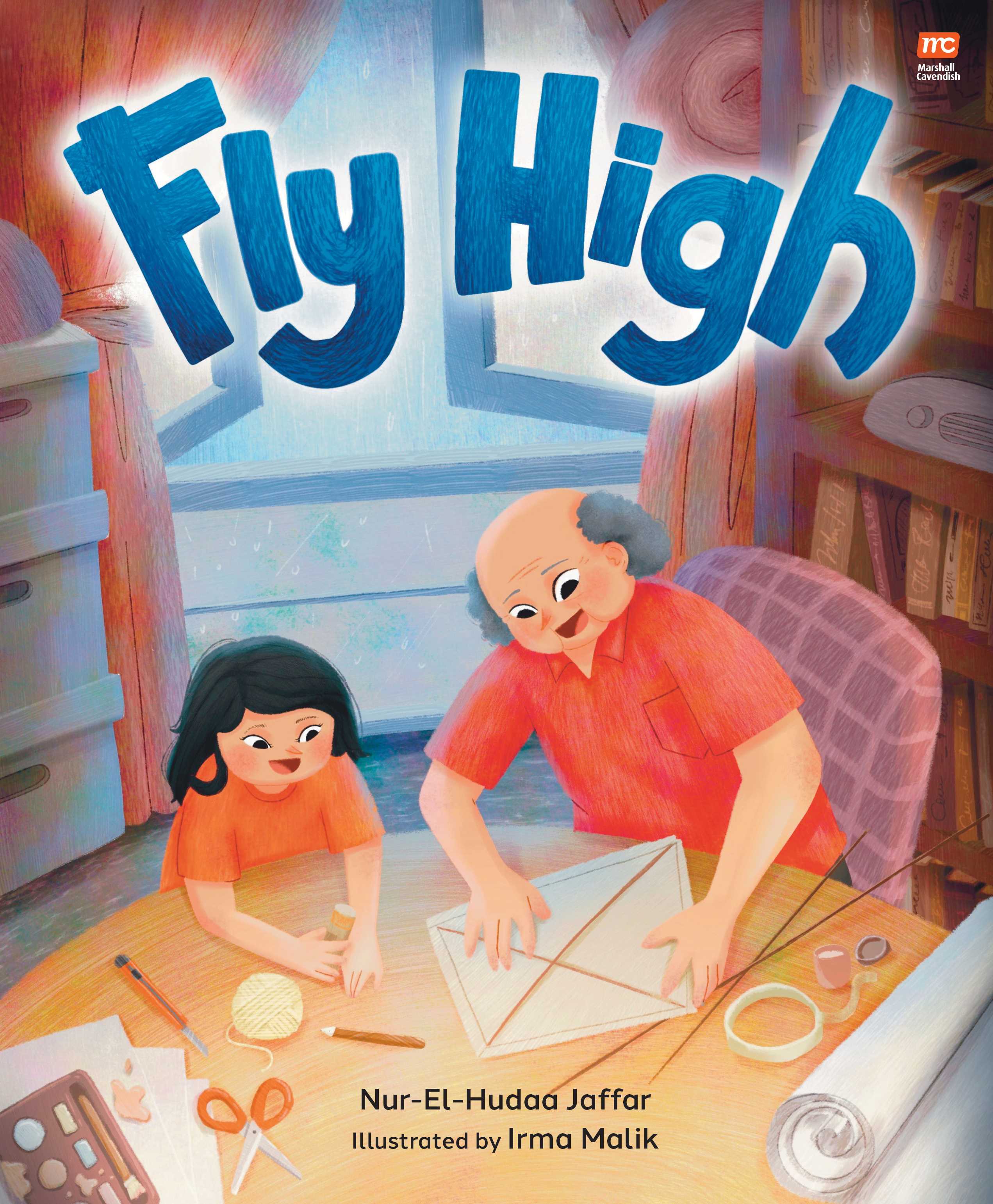 Fly High
ISBN 9789815084047
Ruby is restless indoors when it rains, but she discovers a new way of having fun when Grandpa shows her how to make a kite.
This picture book:
Encourages multigenerational and multicultural interaction
Physical disability is represented by the main character wearing a prosthetic leg
Will spark discussion about disabilities and demonstrate that even if someone has a different ability, it does not mean he/she is different
Inspires curiosity and encourages children to tinker and make their own toys out of everyday materials while building STEM skills
Features the age-old craft of kite-making and kite-flying that is popular in many parts of the world
It has been raining all morning and Ruby is getting restless staying indoors with nothing to do. She has read and re-read all her books, her guinea pigs are sound asleep, and baking cookies with Grandma takes too long. So when Grandpa starts to craft something, Ruby is intrigued.

Join Ruby as she discovers how to overcome boredom and entertain herself using her creativity.
---
Nur-El-Hudaa Jaffar is an award-winning author of seven children's picture books. Based in Singapore, Nur won the Golden Point Award organised by Arts House Limited for her short stories in 2017, and the inaugural Mastera Prize organised by the Majlis Sastera Asia Tenggara in 2019 for poetry translation. Her short stories and poetry have appeared in various publications, and she was a featured writer at the National Arts Council's Words Go Round initiative in 2019 and 2020. Nur also volunteers as a storyteller with the National Library Board, Singapore.
Irma Malik is a children's book illustrator from Indonesia. She was selected by the Ministry of Education in Indonesia to illustrate two picture books in 2021 which kickstarted her career. She has illustrated seven children's picture books to date. Irma was the only illustrator from Indonesia who was invited to participate in the AFCC's (Asian Festival of Children's Content) Picture Book Hackathon, organised by the Singapore Book Council in 2022.
From The Same Author