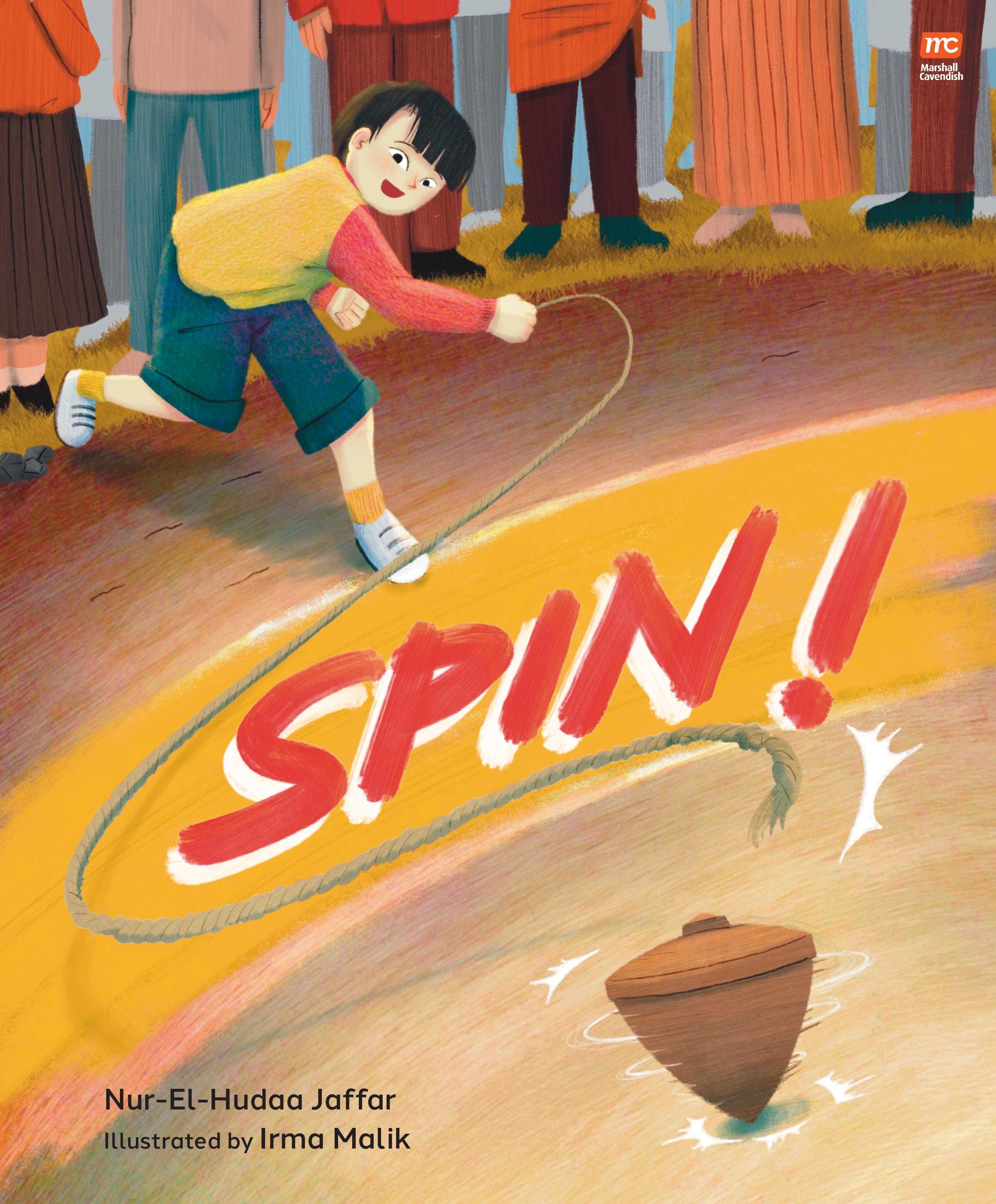 Adam takes a top from Tok Ali because he wants to be a champion spinner, but he soon realises his mistake.
Swish! Pow! As Adam watches how Tok Ali's top knocks out all the other tops in a top-spinning competition, he dreams of having his own special top and becoming a champion spinner too. Then Adam finds a top under Tok Ali's cabinet that is small enough to fit into his hand… but the tiny top soon gives Adam a big problem.
Provides a platform to discuss feelings of desire, dishonest behaviour and dealing with temptation
Teaches self-control and patience, and not indulging in immediate gratification
Inspires creativity and encourages children to try making their own toys
Introduces the sport of top spinning

---
Nur-El-Hudaa Jaffar is an award-winning author of seven children's picture books. Based in Singapore, Nur won the Golden Point Award organised by Arts House Limited for her short stories in 2017, and the inaugural Mastera Prize organised by the Majlis Sastera Asia Tenggara in 2019 for poetry translation. Her short stories and poetry have appeared in various publications, and she was a featured writer at the National Arts Council's Words Go Round initiative in 2019 and 2020. Nur also volunteers as a storyteller with the National Library Board, Singapore.
Irma Malik is a children's book illustrator from Indonesia. She was selected by the Ministry of Education in Indonesia to illustrate two picture books in 2021 which kickstarted her career. She has illustrated seven children's picture books to date. Irma was the only illustrator from Indonesia who was invited to participate in the AFCC's (Asian Festival of Children's Content) Picture Book Hackathon, organised by the Singapore Book Council in 2022.
From The Same Author