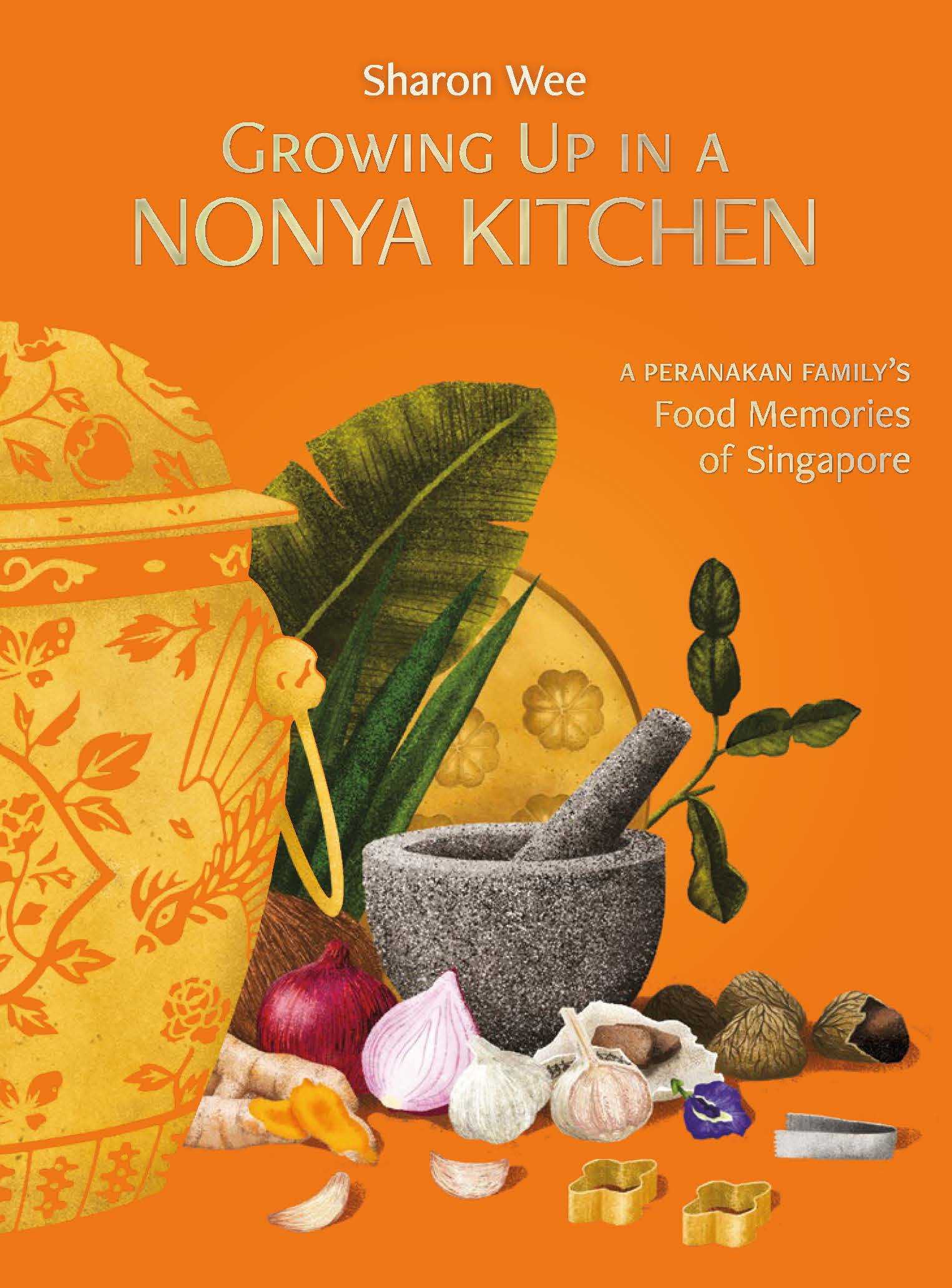 Growing Up in a Nonya Kitchen: A Peranakan Family's Food Memories of Singapore
ISBN 9789815084078
An insightful record of the life of a Peranakan family living in Singapore through decades-old dishes prepared by a loving mother.
This is a cookbook, and an intimate memoir, giving readers a sense of what it felt like to grow up in a Peranakan Chinese family — descendants of local womenfolk and the earliest Chinese settlers to Southeast Asia.

As a fifth-generation Nonya (honorific for female Peranakans) from both sides of her family, Sharon Wee recollects her life in Singapore. She interviewed older relatives and recreated her mother's personalised recipes, many orally passed down for generations.

Growing Up in a Nonya Kitchen was originally published in 2012. This updated edition includes revised recipes and cooking methods, with more detailed explanations and guidance for the young or unfamiliar cook to Peranakan food, spiced with a dose of humour. It also includes new contributions by subject experts on the heritage and beautiful cultural legacy of the Peranakans.
Documents more than 120 time- and kitchen-tested recipes with headnotes about the significance of each dish and the finer details of putting each dish together.
With insightful contributions about Peranakan heritage and culture by respected members of the community including Peter Lee, William Gwee, Khir Johari, Colin Chee and Violet Oon.

Sharon Wee has been interviewed for her understanding of the Peranakan culture by the media in the US where she is based. This includes the New York Times and Washington Post.
---
Sharon Wee was born and spent her formative years in Singapore, graduating from the local national university before working in Hong Kong and Shanghai in the 1990s. She has an MBA from New York University and currently resides in Manhattan where she trained at the French Culinary Institute. Sharon frequently returns home to Singapore.
From The Same Author