9789814868556
Malaysian Murders and Mysteries
Publisher :
Imprint :
Pub Date :
Jan 11, 2019, 08:00 AM
CMS Pub Date :
A century of shocking cases that gripped the nation
Malaysian Murders and Mysteries brings together 42 of the nation's most well-known and notorious cases – and investigates over a century of crimes and murders that have gripped the attention of the entire nation and beyond. The cases go as far back as 1875, beginning with colonial-era intrigues that remain unresolved to this day, to the swift and sudden demise of a North Korean man at KLIA in 2017 and a mysterious epidemic that killed 15 villagers in a remote Kelantan outpost in 2019. Based on the authors' meticulous research and consultations with several of Malaysia's most eminent historians and criminal lawyers, crime reporters and police officers, this compilation breathes new life into some of the cases and sheds new light on the notorious events.
Martin Vengadesan is part of Malaysiakini's editorial team. He previously worked at The Star from 1996 to 2018. He specialises in historical and research-based articles and also spent many years in the digital section as editor of The Star's iPad app and popular news website, The Star Online. He wrote two columns for The Star, 'Music Myths & Legends' (2002–2012) and 'Watching The World' (2013–2018), which touched on music history and world politics respectively. He contributed chapters to the best-selling March 8: The Day Malaysia Woke Up and the KL Noir series. He has served as general treasurer of the National Union of Journalists and was formerly general secretary of the Youth Wing of Parti Rakyat Malaysia and a vice-president of the Youth Wing of Parti Keadilan Rakyat. A father of three, he is the son of former diplomat Ambassador R Vengadesan. Andrew Sagayam is part of Malaysiakini's editorial team. He was formerly press secretary in the Prime Minister's Department. He was also a crime reporter, news editor and TV producer between 1998 and 2019 with The Sun, Malay Mail, The Star and Bernama. He has covered many of the most prominent cases of the last two decades, giving him an insight few others enjoy.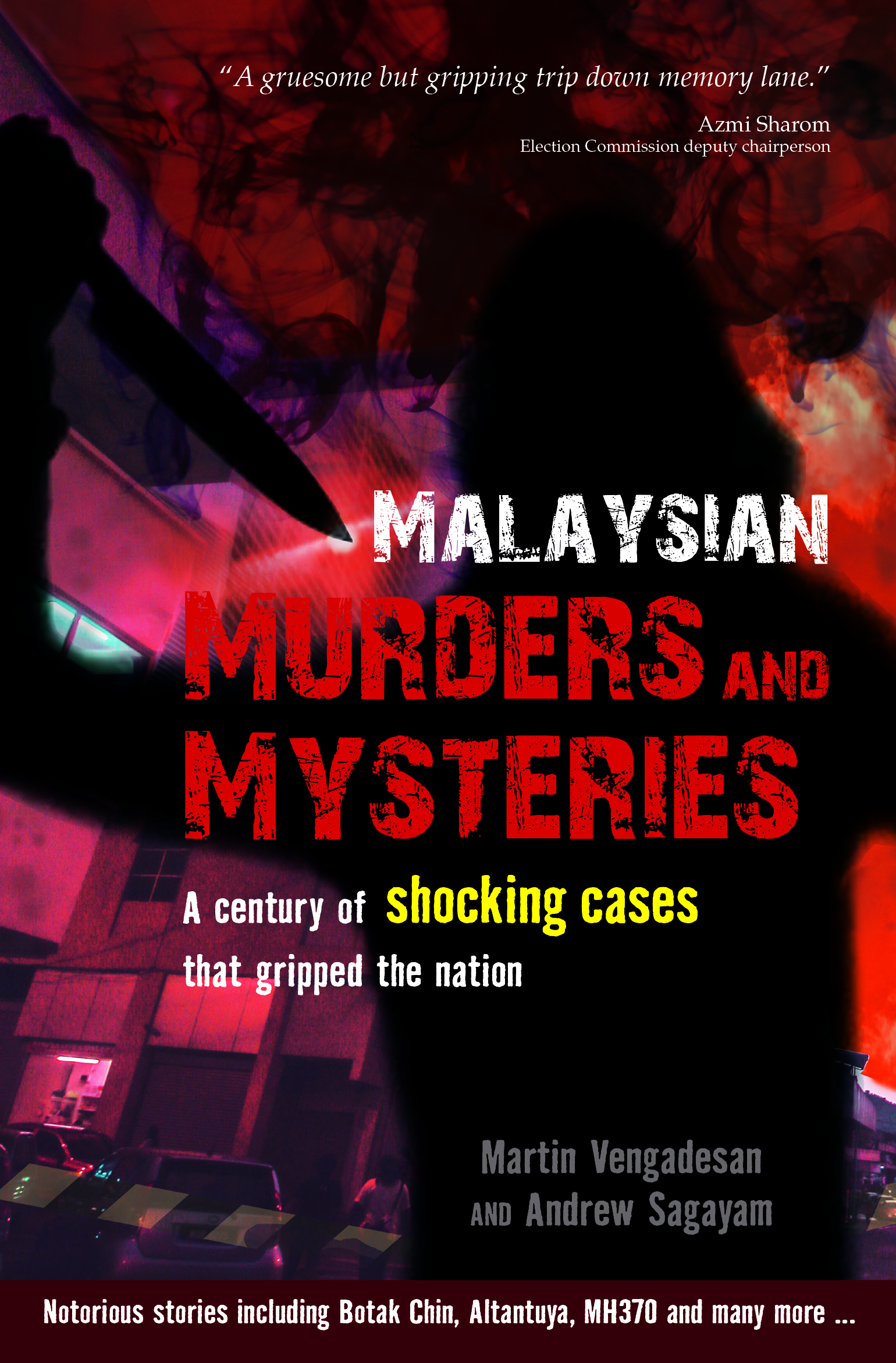 Related product authors