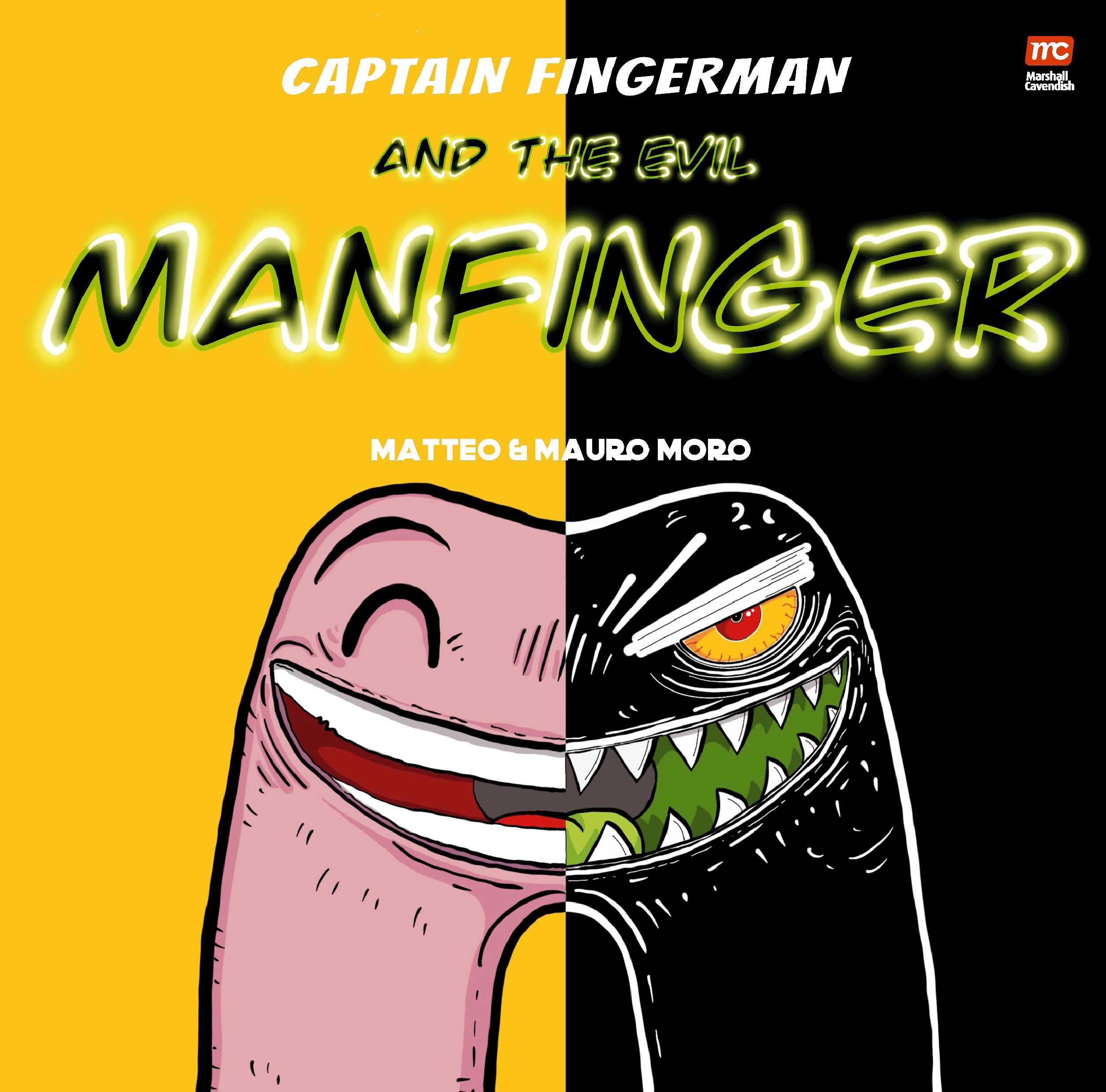 Captain Fingerman (Book 2): The Evil Manfinger
ISBN 9789814928700
Join Captain Fingerman as he gets into even more hilarious situations and adventures in space.
Do you know what an alter ego is? An alter ego is an alternative personality or your other self. But what if your alter ego is literally and physically the exact opposite of you? What if he is made of opposite matter?
In this story, Captain Fingerman will face his perfect alter ego: Manfinger! Witty, intelligent, rude, EVIL and made of ANTIMATTER! Manfinger's plan is to dominate the world! Will Captain Fingerman be able to save himself AND the planet?
Join this adventure full of coup de théâtre, intrigue and conspiracy, and seasoned with quantum mechanics, particle accelerators and explosions! Follow Captain Fingerman into the subatomic world and have fun learning through the exploits of our hero, by chance!
---
Matteo and Mauro Moro are a father-son team. They were inspired by the idea of battling boredom, the number one enemy of children!
Mauro Moro is an Italian architect who graduated with a degree in architecture in Venice in 2002 and subsequently earned a Master of Science in Lisbon. Mauro has collaborated with several international studios, working actively as team leader for the production of original and innovative ideas.
Beyond his professional life, Mauro is a talented artist, illustrator, urban sketcher and creative thinker. He uses his drawings as powerful tools to communicate ideas and visions, as well as to convey the stories he creates with his son, Matteo.

Mauro believes design is a way to make our world more beautiful, exciting and balanced. He aims to go beyond the limits, to explore design holistically and, above all to motivate, inspire and lead people!
From The Same Author