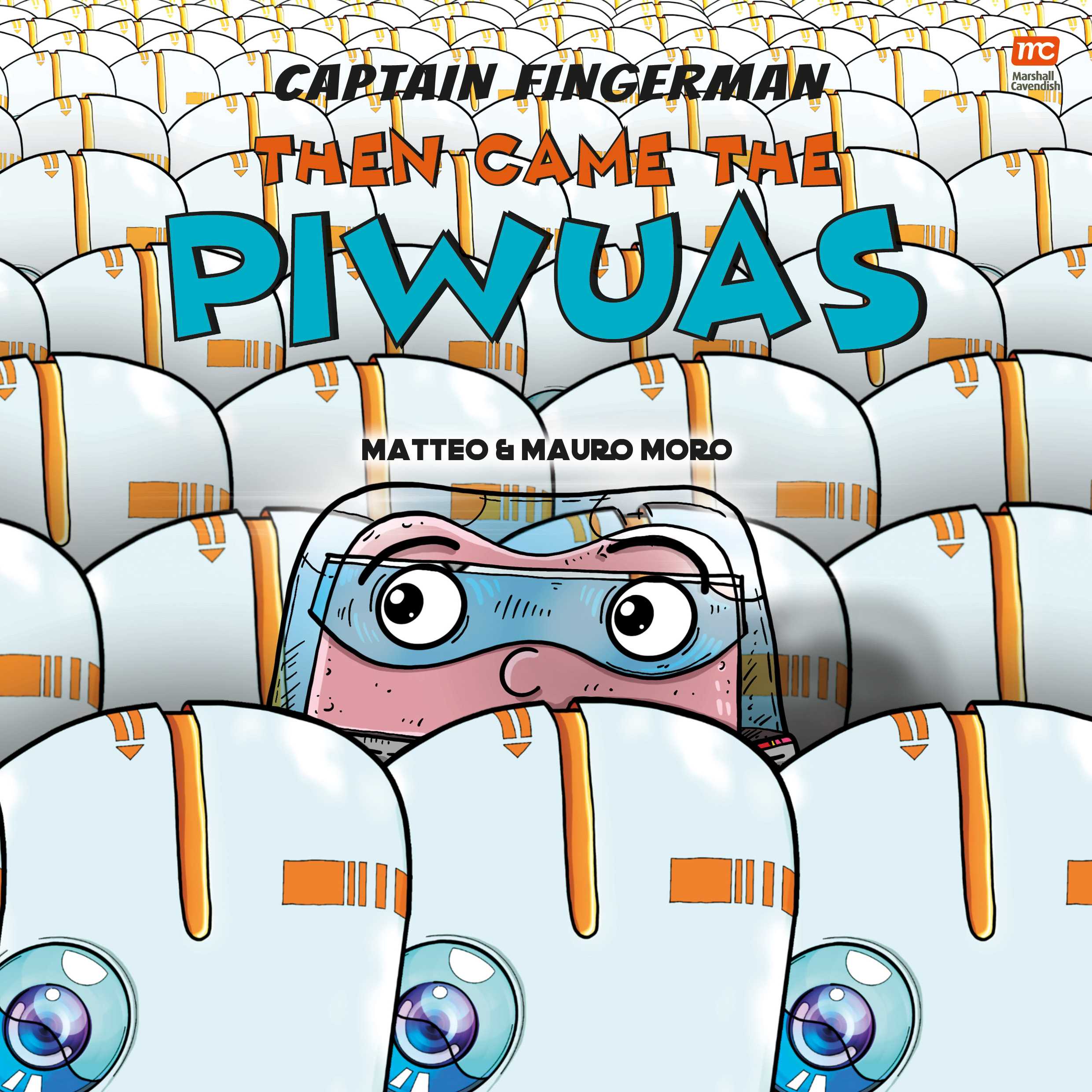 Captain Fingerman (Book 3): Then Came the Piwuas
ISBN 9789815009866
Captain Fingerman accidentally awakens the Piwuas and unleashes a series of events that lead to total chaos in Banopolis.
What will Captain Fingerman do now?
Hey, what would you do if you stumbled upon something totally bizarre? And deep inside, you know that you're supposed to leave it alone. But the curiosity is killing you! Should you just walk away? BUT what's the worst that could happen?! Right…?
As he explores space, Captain Fingerman accidentally awakens the Piwuas. This triggers a series of events that leads to total CHAOS in Banopolis. So who are the Piwuas and where do they come from? And why do they cause so much TROUBLE? To make matters WORSE, old enemies return with a VENGEANCE! Yikes! What will our hero do now?
Join Captain Fingerman in this exciting new adventure as he attempts to reclaim his standing and restore peace to Banopolis!
---
Matteo and Mauro Moro are a father-son team. They were inspired by the idea of battling boredom, the number one enemy of children!
Mauro Moro is an Italian architect who graduated with a degree in architecture in Venice in 2002 and subsequently earned a Master of Science in Lisbon. Mauro has collaborated with several international studios, working actively as team leader for the production of original and innovative ideas.
Beyond his professional life, Mauro is a talented artist, illustrator, urban sketcher and creative thinker. He uses his drawings as powerful tools to communicate ideas and visions, as well as to convey the stories he creates with his son, Matteo.

Mauro believes design is a way to make our world more beautiful, exciting and balanced. He aims to go beyond the limits, to explore design holistically and, above all to motivate, inspire and lead people!
From The Same Author