9789814893336
Singapore Memories
Publisher :
Imprint :
Pub Date :
Jan 4, 2020, 08:00 AM
CMS Pub Date :
Postcard books by Mun Chor Seng
Singapore in the 1960s was very different from the city today. We often hear the older generation speak of the good old days. If you have ever wondered what Singapore looked like some 60 years ago, the answer is in these beautiful postcard books. Mun Chor Seng started taking photos in his teens and over the last six decades has captured many aspects of Singapore. Thirty-six of his photos from the 1960s have been specially selected and compiled into two books of postcards: Singapore Moments and Singapore Memories. Each book of 18 postcards features aspects of what life was like in the early years of independence as well as street scenes and locations that have since been demolished. The back of each postcard features detailed captions that provide the context of the photo that is presented.
Mun Chor Seng worked in broadcasting for over 40 years. He retired in 1998 as Head of Location Operations at Mediacorp. A well-respected photographer and video cameraman, Mun has contributed many of his archival photographs in books on broadcasting published in Singapore. He is one of the top contributors to the Singapore Memory Portal dedicated to preserving yesteryear memories. He recently published Those were the days, an illustrated photo book that features over 700 of his images from the 1950s to the 1970s. Mun was also one of the co-authors of ON AIR: Untold Stories from Caldecott Hill.
Tags :
local culture
photography
Singapore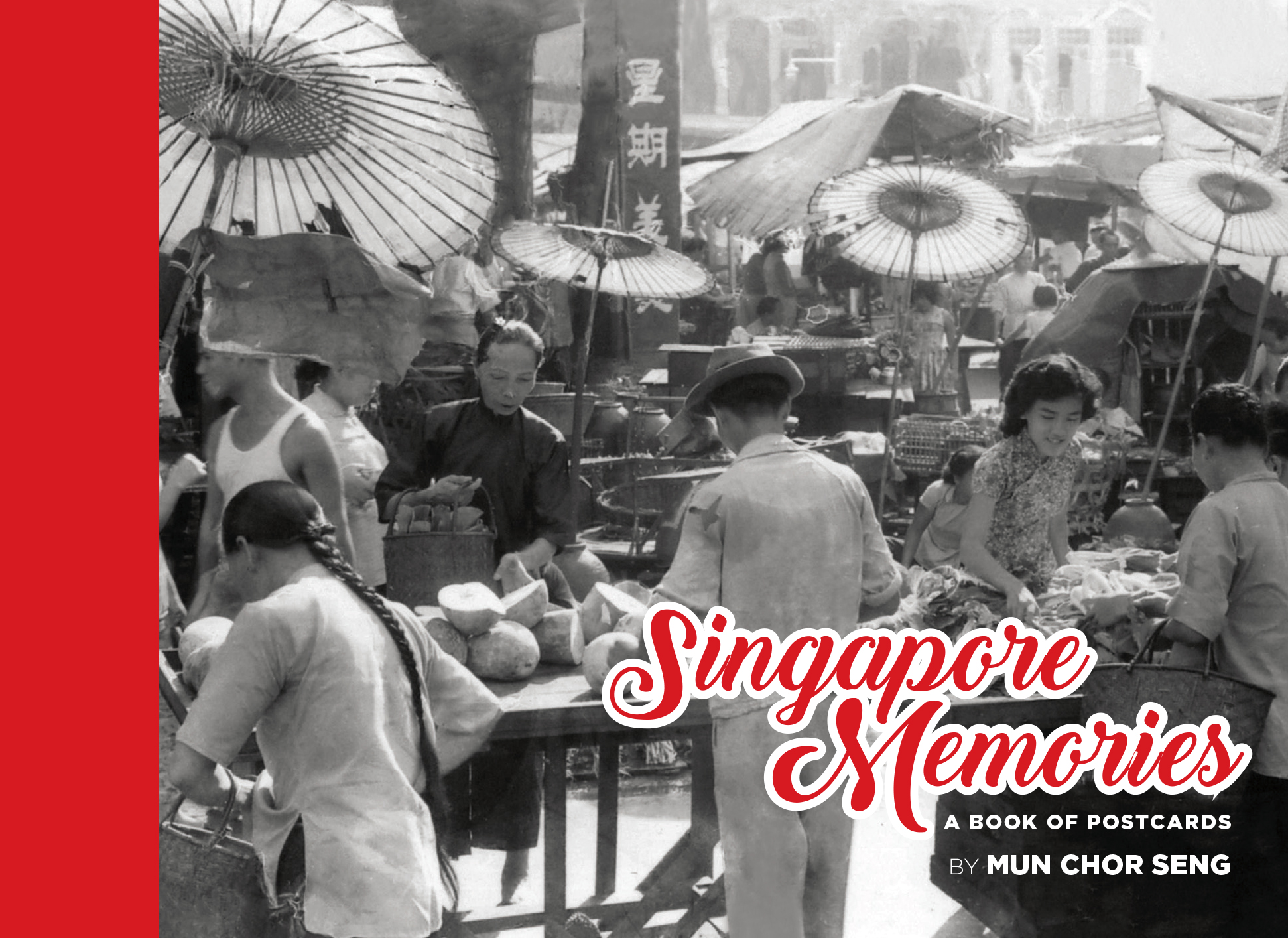 Related product authors