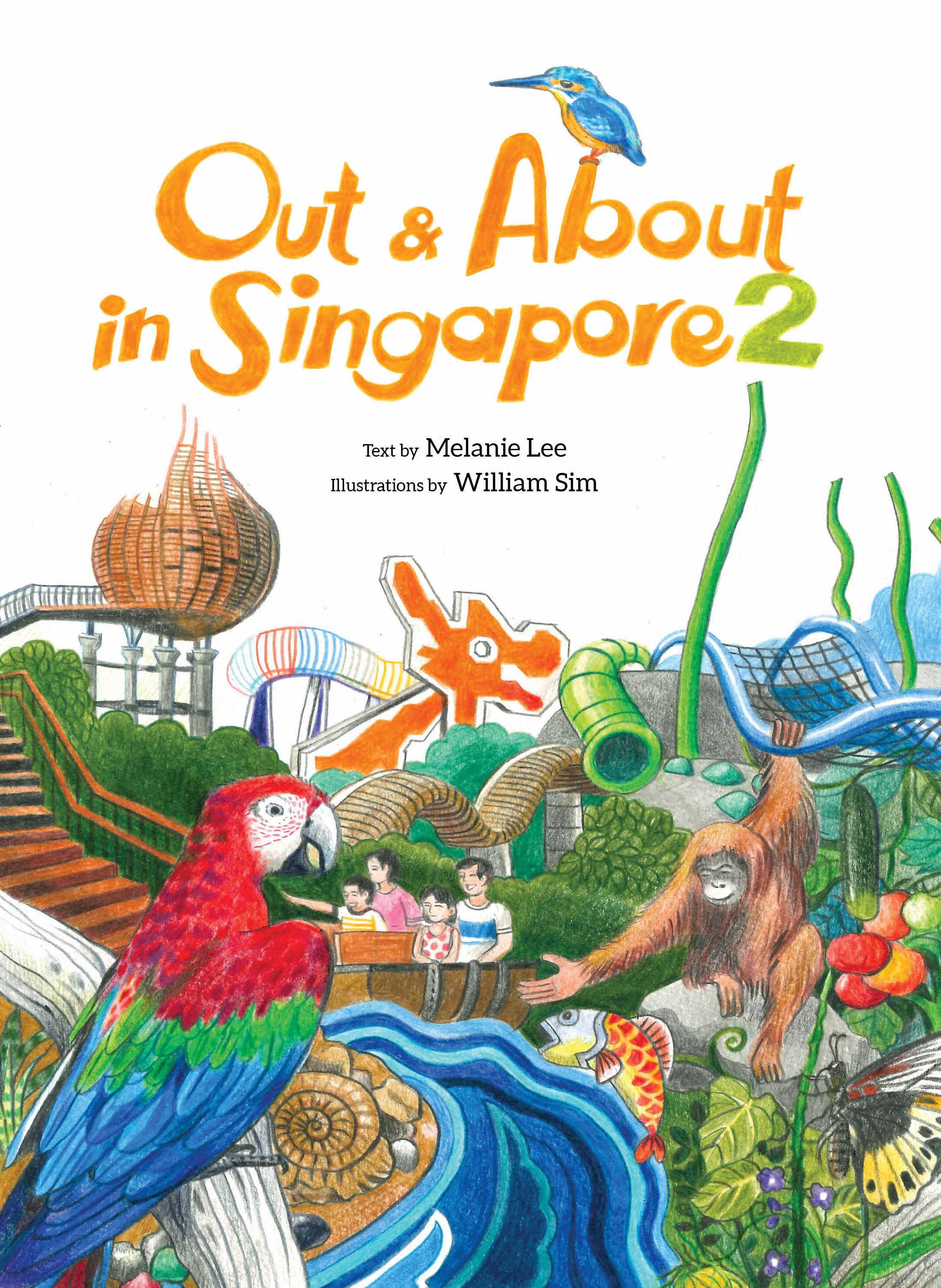 Out and About in Singapore 2
ISBN 9789815044300
An illustrated children's book about the Lion City's green spaces and nature.
An illustrated children's book about the Lion City's green spaces and nature.
This book introduces young readers to the many outdoor spaces in the city through the hand-drawn illustrations of artist William Sim. It starts out with the vision of the late Mr Lee Kuan Yew and his idea for a city in nature and how Singapore came to be known as the Garden City. This is followed by practical and safety tips for readers who are planning to go on nature outings.
The book falls into three sections: Exploring, Playing and Learning. In Exploring, we visit popular spots such as the Treetops Walk at Macritchie Reservoir, the Sungei Buloh Nature Reserve and Coney Island. In Playing, we look at places such as Como Adventure Grove, and Jurong Lake Gardens as well as the parks at Paris Ris, Admiralty and Sembawang which have their unique attractions and features. Lastly, readers learn about the Edible Garden City, the experiments at the Science Centre as well as the animals at the Singapore Zoo and River Safari.
In the midst of outings to all these places, readers will also gain insights into the greening of Singapore. Plus, there are related craft activities as well for a bit of fun.
This book is for children between 7 and 12 years old.

---
Melanie Lee is a writer and lecturer from Singapore. She is also the author of the award-winning picture book series The Adventures of Squirky the Alien. Her favourite imaginary friend was Janet, a pink water bottle she had when she was eight.
William Sim is a graduate of the Nanang Academy of Fine Arts. He has experimented with various media and exhibited his works regionally. He is also the illustrator behind the popular Colouring the Lion City series as well as Botanical Singapore.
From The Same Author