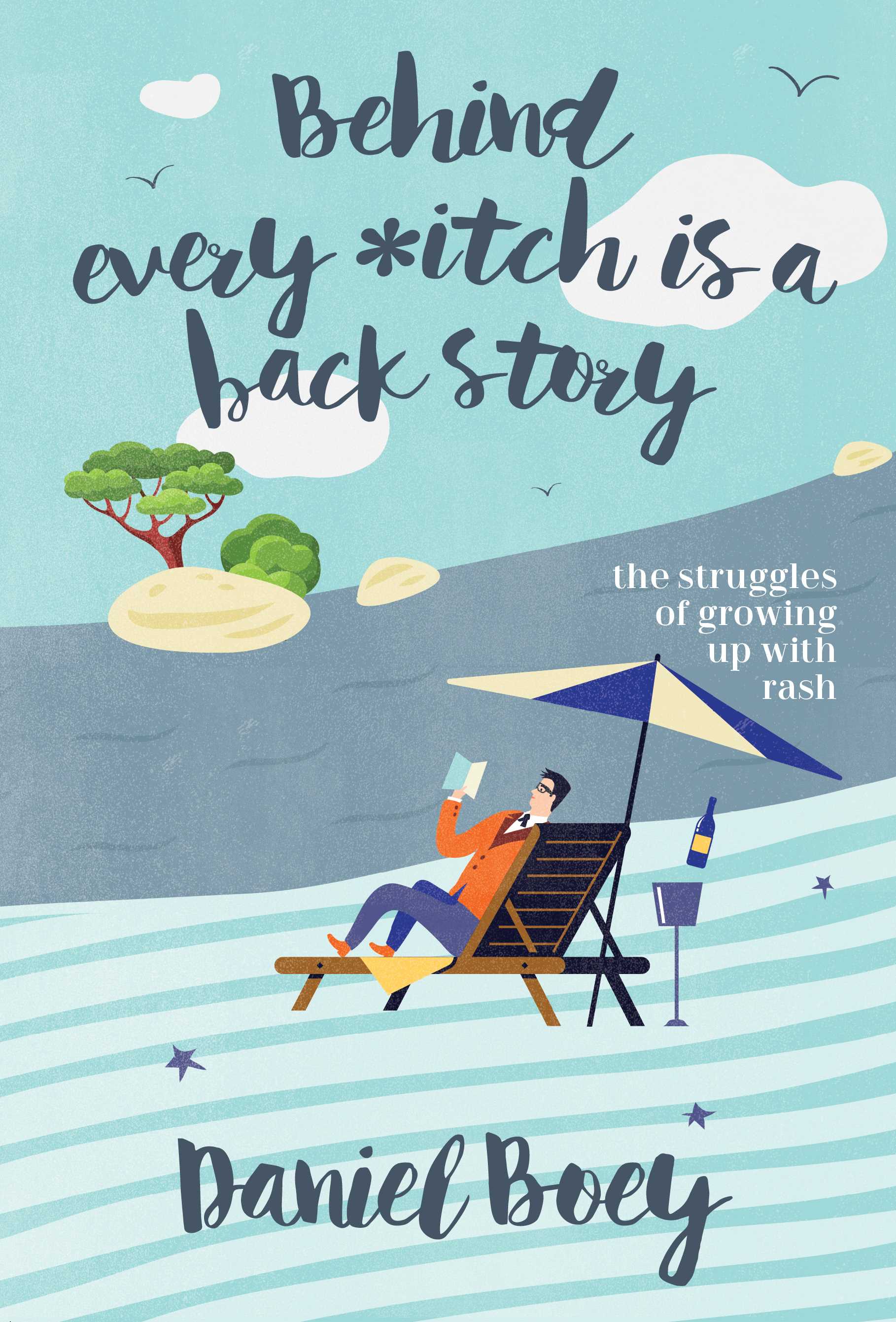 Behind Every *itch is a Back Story : Behind Every *itch is a Back Story
ISBN 9789814779265
In this hilarious tell-all, Singapore's Godfather of Fashion, Daniel Boey talks about his personal experiences struggling with allergies.
"In an industry where it is de rigueur for everyone to be fashionable
and modish in the latest trendsetting rage, I began to wonder if there
was a place for someone the likes of me. In a sea of perfect complexions,
my dysfunctional, eczema-scarred skin stood out for the wrong reasons."

He was slathered in calamine lotion as a child, was teased and felt awkward in school, had terrible reactions during National Service, partied hard in university and finished it with a rashy bang. More obstacles were in store as he climbed up the fashion ladder, all whilst managing his skin and sinus with medicine, treatments and remedies.
Nevertheless, with a little help from his friends, he finds that life can still be adventurous and fabulous despite these allergies. Through it all, he proves to himself and others that attitude is more important than appearance. Never losing enthusiasm, Boey carries on with a hop and a skip and a pouch full of pills.
"Being an integral part of his life, Daniel chose to take eczema head on,
finding ways to best manage his allergies and to reach out to others at the same
time through his story... If there is one thing we have learnt from Daniel Boey,
it is that life goes on—and not just any life, but a fabulous one."

—Alex Goh, Benjamin Tan, Bernice Koh & Joanne Tan
NTU final year project students

---
Daniel Boey is a creative director, fashion show producer, television personality and author who is affectionately known as the Godfather of Singapore Fashion. Daniel is also fiercely passionate about rescue dogs and #AdoptNotShop. He has appeared on three seasons of Asia's Next Top Model and written three books, including "We Adopted: A Collection of Dog Rescue Tales". He is proudest of being papa to Leia and godfather to a host of rescue dogs.
From The Same Author