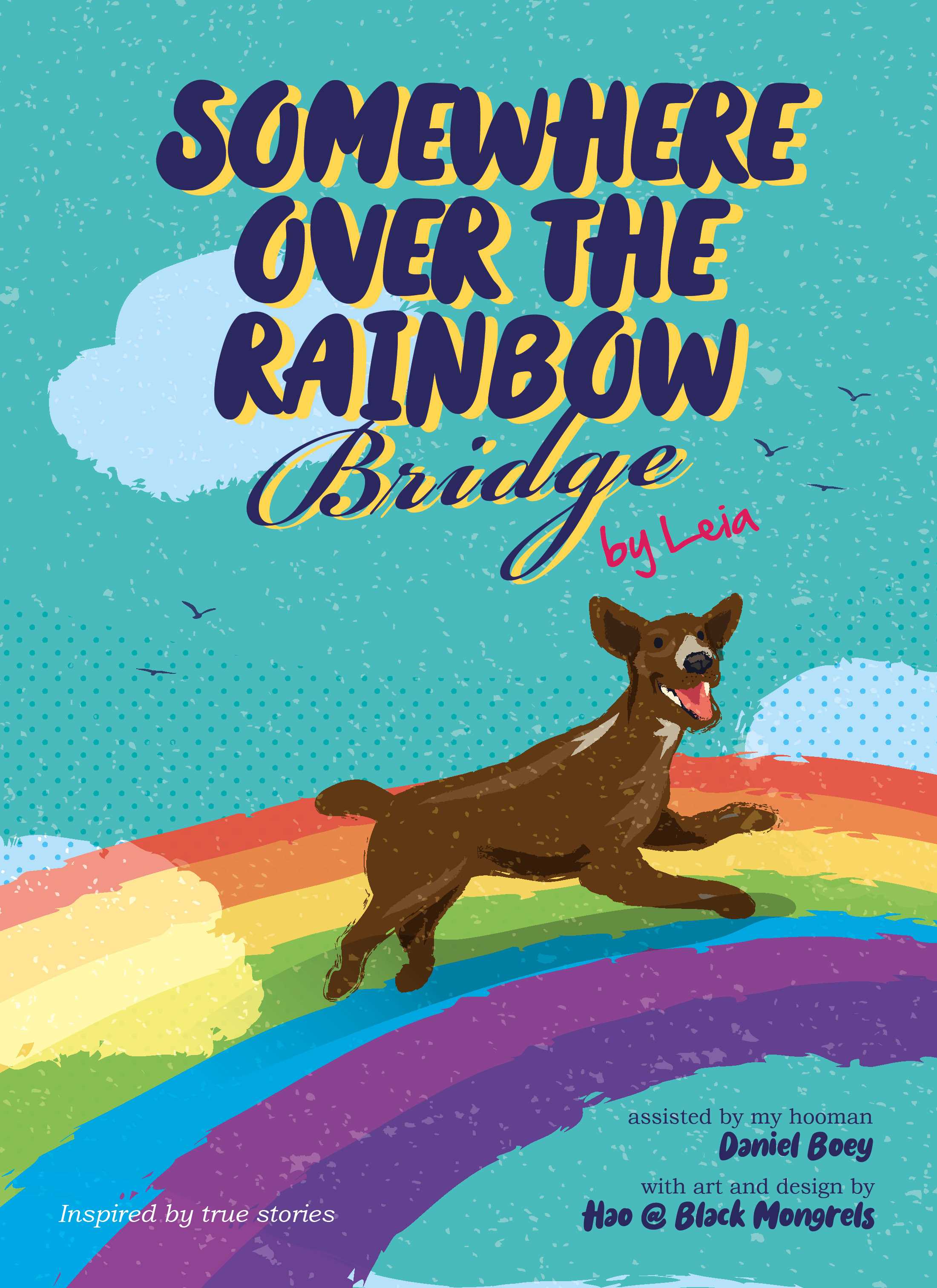 Furry Tales by Leia: Somewhere Over the Rainbow Bridge : Furry Tales by Leia: Somewhere Over the Rainbow Bridge
ISBN 9789814893671
There is nothing more beautiful than the bond between a dog and his owner.
This is the tale of a friendship between a young boy and his dog, sworn brothers for life. Both of them started their journey in this world with numerous disadvantages stacked against them, overcame the obstacles together and developed a lasting brotherhood. Their biggest challenge would come shortly after they celebrated their joint 12th birthdays, an incident which would change the course of their lives forever.
Dealing with the loss of a canine soul mate is hard. When a dog crosses the rainbow bridge, there will be strong emotional anger and denial, incredible sadness, guilt and depression. But the best way you can honour your pet is to remember all the great times you shared together.
Find out how one boy chose to honour the memory of his best buddy in the most empathetic, loving and meaningful way.
A book in the Furry Tales by Leia series.
---
Daniel Boey is a creative director, fashion show producer, television personality and author who is affectionately known as the Godfather of Singapore Fashion. Daniel is also fiercely passionate about rescue dogs and #AdoptNotShop. He has appeared on three seasons of Asia's Next Top Model and written three books, including "We Adopted: A Collection of Dog Rescue Tales". He is proudest of being papa to Leia and godfather to a host of rescue dogs.
From The Same Author