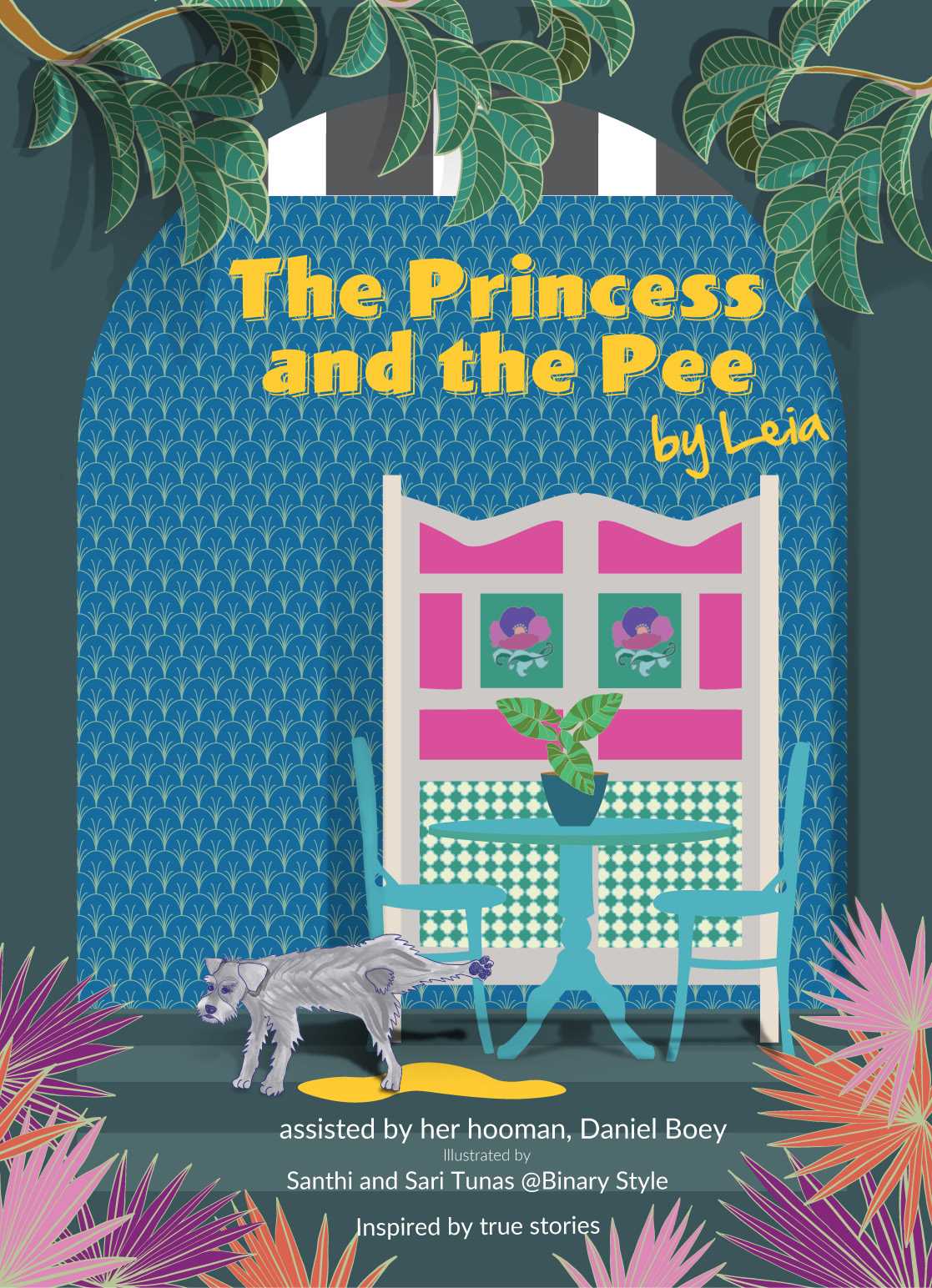 Furry Tales by Leia: The princess and the pee : Furry Tales by Leia: The princess and the pee
ISBN 9789814893701
Sasha is a shy, sweet, dainty little dog with the most beautiful set of eyes who was afraid of everything. She was scared of loud noises and stuffed toys. She was even afraid of the soft comfy bed that her humans bought her.
She also had a strange habit. She would pee everywhere — in the kitchen, in the bedroom, on the balcony, in the study. She even peed on her bed. Nobody knew why.
This is the tale of an ex-breeding dog, who had never experienced life in a home, who did not know what a bed, a toilet or a dining area was and how she was schooled by the princess Leia (herself an ex-breeding rescue) into the fairest lady who became the belle of the ball.
A book in the Furry Tales by Leia series.
---
Daniel Boey is a creative director, fashion show producer, television personality and author who is affectionately known as the Godfather of Singapore Fashion. Daniel is also fiercely passionate about rescue dogs and #AdoptNotShop. He has appeared on three seasons of Asia's Next Top Model and written three books, including "We Adopted: A Collection of Dog Rescue Tales". He is proudest of being papa to Leia and godfather to a host of rescue dogs.
From The Same Author