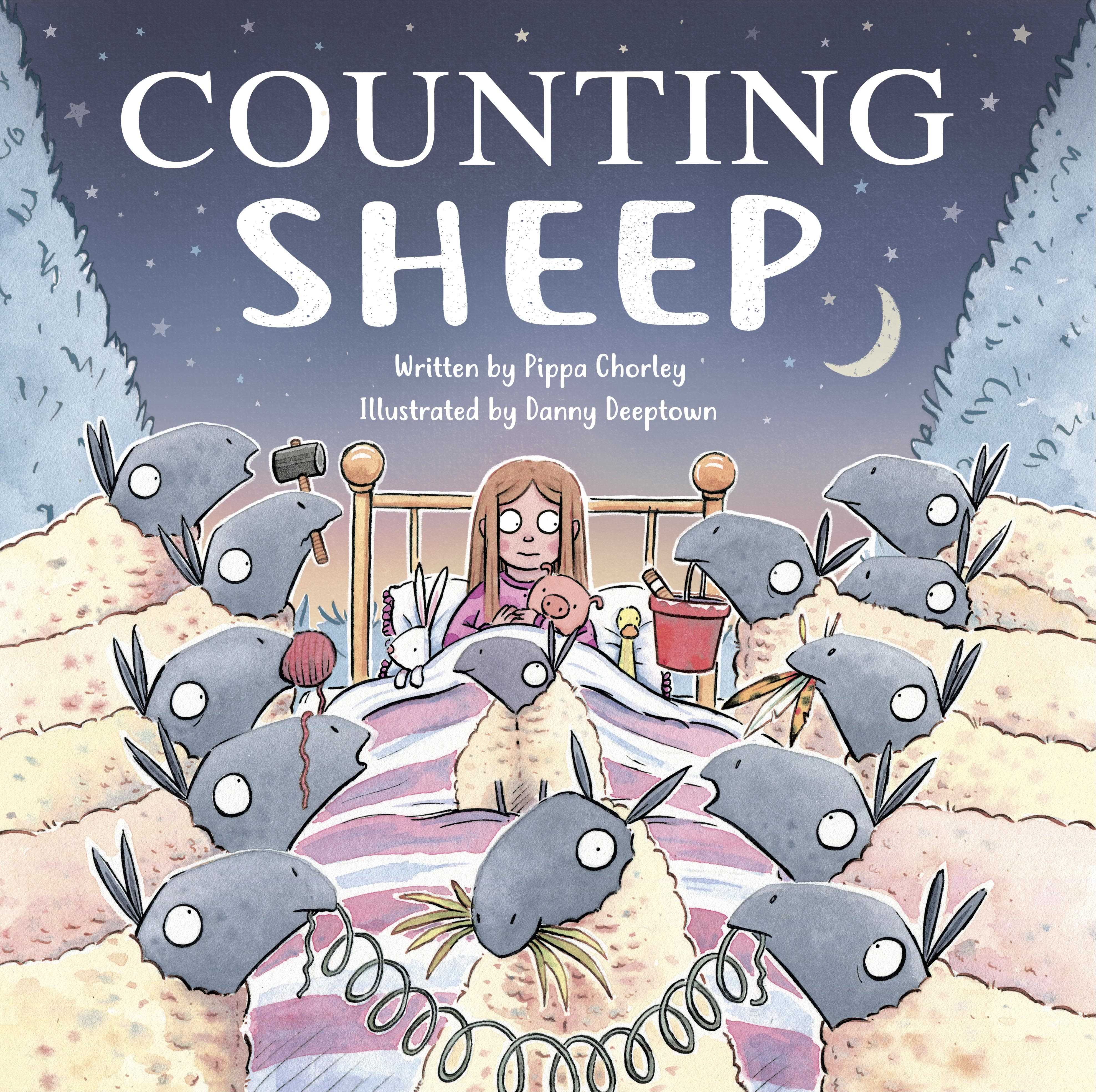 Counting Sheep (Paperback)
ISBN 9789815044904
A perfect rhyming story full of puzzling fun and adventure that will have children counting sheep whilst smiling themselves to sleep!
One cold dark night when Sam can't sleep, her mum suggests that she counts some sheep. But how can she count them when one of the sheep can't jump over the fence?

Join Sam and her flock in this frolicking, rhyming farmyard tale as they try to help little Sheep find a way over the fence.
---
Pippa Chorley grew up in a picturesque village in England. As a child, she spent her days dreaming up magical worlds and taking her stuffed toys with her on wild adventures. Pippa is delighted to bring her friends back to life in her second rhyming picture book, Stuffed! Trained as a primary school teacher, Pippa loves to write her stories in rhyme, not only because it is great fun, but also because she knows that rhyme is an essential part of children's reading development. Following on from the success of Pippa's first picture book, Counting Sheep, Stuffed continues the adventures of the little girl, Sam, this time with her stuffed friends, Hop, Pig and Fluff in tow! Pippa now lives in sunny Singapore with her husband, their three children and a gazillion stuffed toys!
Being obsessed with wildlife from a young age, Danny Deeptown found his love of drawing through hours of copying scientific illustrations from books of animals and dinosaurs. His artistic talent later led him to study Illustration in South Wales, UK. It was here he found a love for classic book illustration and the use of pen and ink. Today, Danny creates art for children and adults alike. He has illustrated numerous books that mostly involve characterised animals. When not in his studio, Danny likes to spend his time adventuring and seeking out new places in nature that are relatively remote. He is happiest in a secret place surrounded by trees with passing water.
From The Same Author