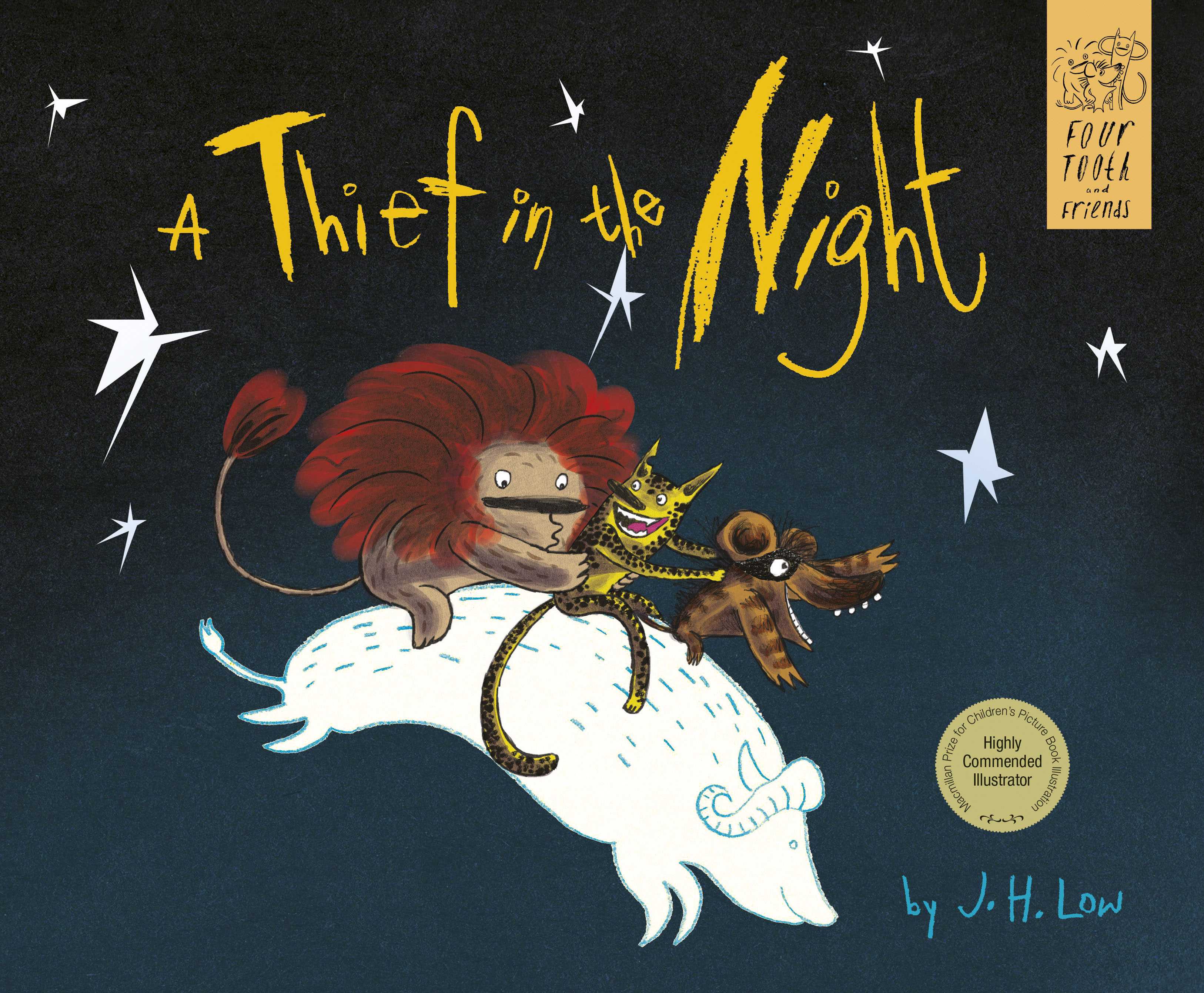 A Thief in the Night
ISBN 9789814721684
Chip Ear the leopard invites his two best friends over for a sumptuous meal of buffalo one day. The friends eat their fill and Chip Ear hangs the left over meat in his tree. In the middle of the night, the meat is stolen! Red Hair the lion suspects that Four Tooth the hyena must have taken it, but Chip Ear isn't so sure. Based on the Chinese idiom, 梁上君子 (liang shang jun zi), which is typically used to refer to a thief, A Thief in the Night highlights the importance of being honest and having self-discipline through the endearing characters and witty narrative. This humorous story with lively illustrations is suitable for readers of all ages.
---
J.H. Low has always been a passionate artist, illustrator and creator of stories. He holds a BA (Honours) in Fine Arts from the University of Leeds, UK, and a MA in Children's Books Illustration from the Anglia Ruskin University, UK.
J.H.'s illustrations are spontaneous and masterful, and often imbued with a light touch of humour. He received Honourable Mention for the prestigious McMillan Prize 2009 for his book, There is No Steak Buried Here. The book is now part of a five-book series, Four Tooth and Friends, which has been published in English and Chinese. Another title in the series, The Hyena and the Monster, won the Samsung KidsTime Author's Award 2016.
Lost in the Gardens and Night in the Gardens is a series by J.H. on Singapore's attractions. The first title, Lost in the Gardens, was a finalist in the Singapore Book Awards 2016 for Best Children's Title. J.H. is also the illustrator of Dragon's Egg (2012) by award-winning author, Carolyn Goodwin.
From The Same Author