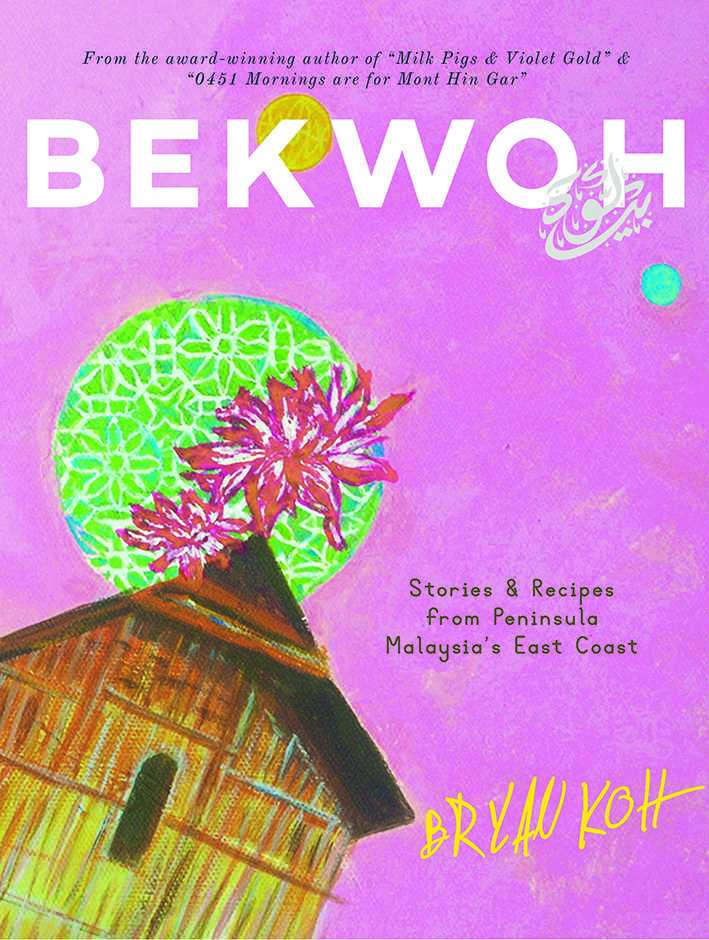 Bekwoh : Bekwoh
ISBN 9789811162282
From the award-winning author of Milk Pigs & Violet Gold and 0451 Mornings are for Mont Hin Gar comes another sumptuous adventure. In his third book, Bryan turns his attention to the food of the Malaysian Peninsula's east coast, comprising the states of Kelantan, Terengganu and Pahang. Researched and written over the span of two years, Bekwoh is a journey, from the fishing villages of Terengganu where keropok lekor is made, to Kota Bharu's famous central market with its giddying selection of kuih (local snacks), from the border town of Tumpat for khao jam to the lemang and rendang shacks in Pahang. It also touches on the daily and festive foods of the Peranakan Chinese communities in Kelantan and Terengganu. Essentially an East Coast term for vast cooking vessels, Bekwoh suggests abundance, big-heartedness and merriment, and that is what Bryan serves up, with a collection of over 100 recipes. There are traditional breakfast dishes, such as laksam (wide rice noodles with coconut fish gravy) and nasi berlauk (rice with turmeric and galangal fish curry); salads of noni leaves and fern fiddleheads with blood cockles; curries, such as opor daging Pahang (a deep, dark beef curry) and kerutuk (curries thickened with roasted coconut); Peranakan staples like kay choo budu (chicken cooked with fermented fish sauce), and kay pachok (grilled, redly spiced chicken skewers); splendid rice dishes like nasi kerabu (blue-tinted rice with an assortment of dishes, herbs and sambals) and nasi dagang (coconut and fenugreek rice with mackerel tuna curry); and a lavish spread of sweet treats, including the poetically titled cek mek molek ("beautiful lady") and the curious-sounding lompat tikam ("jump and stab").
---
Bryan Koh is an award-winning author of five cookbooks. His breakthrough, Milk Pigs & Violet Gold (2014), won the Best Food Book Award at the Philippine National Book Awards. Its second edition Milkier Pigs & Violet Gold was released in 2020.
His second book, Mornings are for Mohinga, Burmese Food Stories (2015), won third place in the Best Asian Cookbook category at the World Gourmand Cookbook Awards 2016. His third book, Bekwoh (2018) focused on the food of East Coast Peninsular Malaysia, his fourth Tamu, on the food of Borneo.
Bryan majored in Mathematics at the National University of Singapore and has a Masters in Management Hospitality from Cornell University. He lives in Singapore and is co-owner of cake company Chalk Farm.
From The Same Author