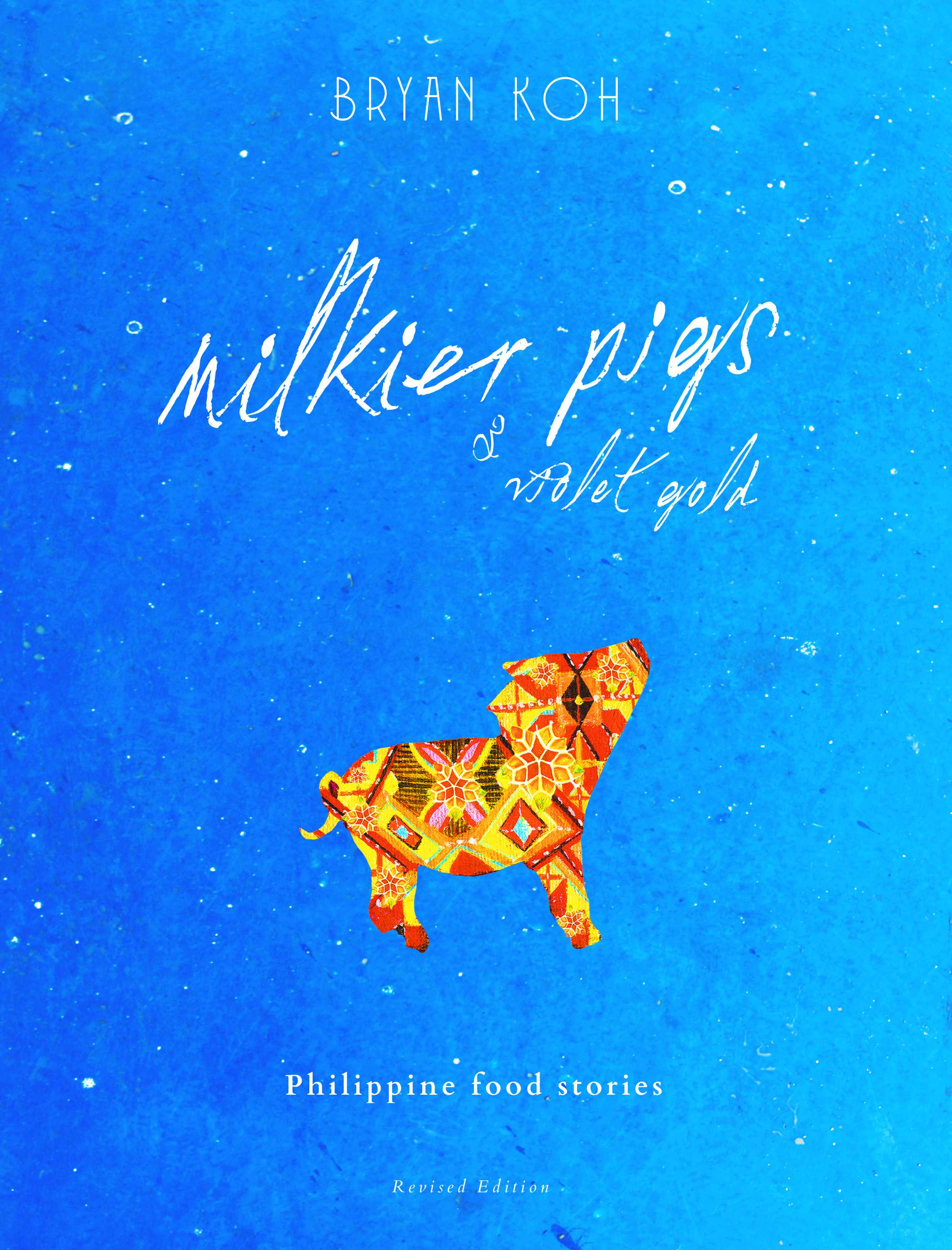 Milkier Pigs & Violet Gold : Milkier Pigs & Violet Gold
ISBN 9789811454370
For Bryan Koh, Milkier Pigs & Violet Gold, marked his first foray into the world of cookbook publishing. It was the first Filipino cookbook written by a foreigner, inspired by the food he had enjoyed during his childhood and that which he encountered on travels throughout the Philippines. It was received with critical acclaim.
In the five years since its release, and ten years since Bryan first began traversing the country in the name of research, global interest in Filipino food has swelled, as has a curiosity among Filipinos about the regional and provincial delicacies of their homeland.
For this second edition, Bryan returned to the Philippines yet again and visited previously uncovered territories, such as Quezon, Maguindanao and Tawi-Tawi. The result is an especially vivid tome, with at least 20 new recipes, including hardinera, a festive steamed meatloaf; espasol, a sweetmeat of toasted glutinous rice and coconut milk; balo-balo, a green mango salad with salted fish and toasted coconut; piyalam, fish stewed with turmeric, onions and tomatoes; and puto kuhita, steamed tapioca cakes stuffed with sweet-sour braised octopus.
As with its predecessor, this new edition is sumptuous with food and location photographs, all of which were executed by Bryan, who also designed the book.
---
Bryan Koh is an award-winning author of five cookbooks. His breakthrough, Milk Pigs & Violet Gold (2014), won the Best Food Book Award at the Philippine National Book Awards. Its second edition Milkier Pigs & Violet Gold was released in 2020.
His second book, Mornings are for Mohinga, Burmese Food Stories (2015), won third place in the Best Asian Cookbook category at the World Gourmand Cookbook Awards 2016. His third book, Bekwoh (2018) focused on the food of East Coast Peninsular Malaysia, his fourth Tamu, on the food of Borneo.
Bryan majored in Mathematics at the National University of Singapore and has a Masters in Management Hospitality from Cornell University. He lives in Singapore and is co-owner of cake company Chalk Farm.
From The Same Author