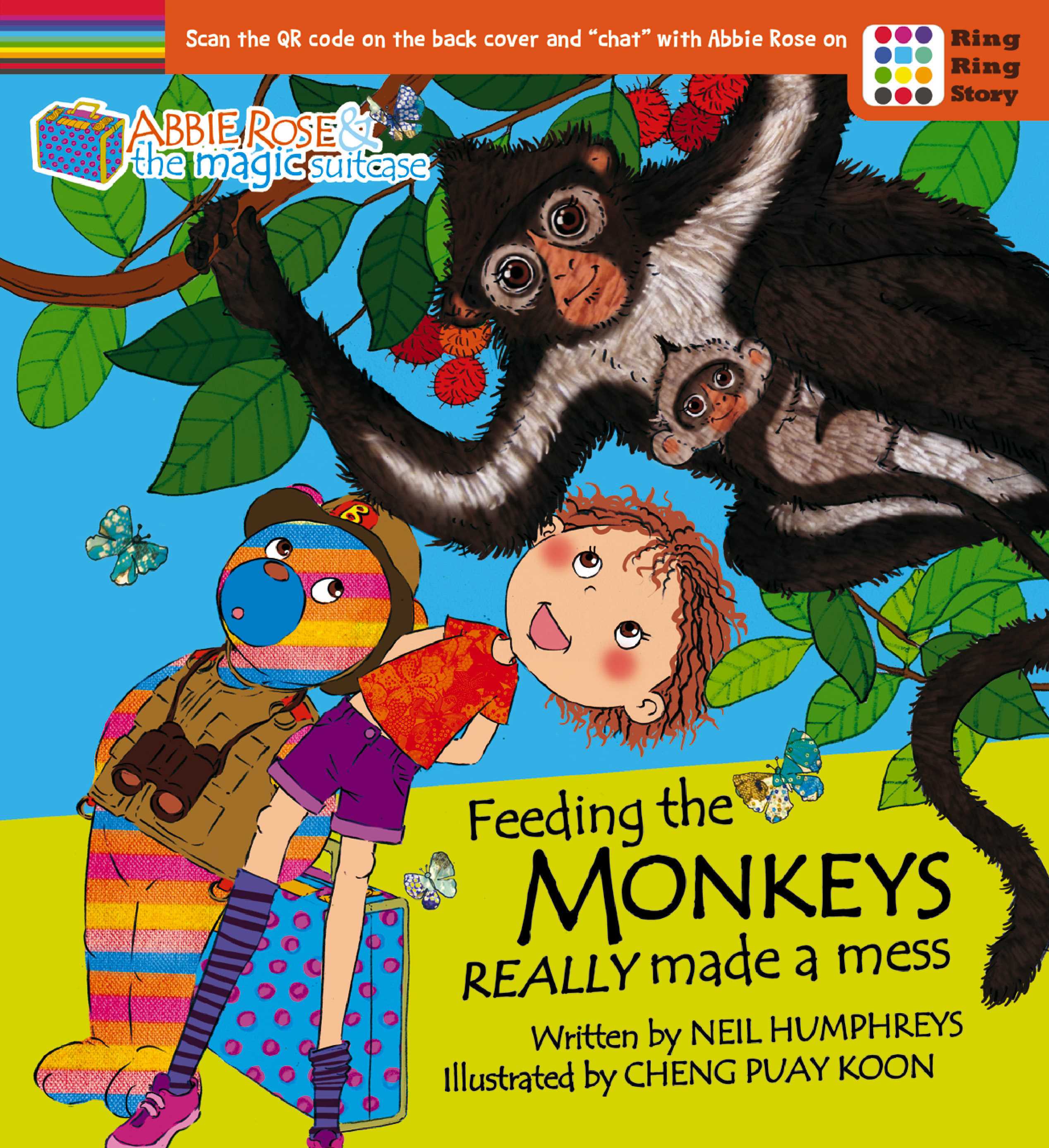 Abbie Rose and the Magic Suitcase: Feeding the Monkeys Really Made a Mess
ISBN 9789814928625
Go on a learning adventure with fun facts presented in story format with Abbie Rose and her best friend Billy. This book introduces children to the endangered Raffles Banded Langur, which are native to Singapore and Malaysia.
Abbie Rose returns with her amazing magic suitcase in a new forest adventure. With her best friend Billy, Abbie Rose wants to help the monkeys in trouble. But she makes a huge mess when she tries to feed them. The monkeys end up with the wrong food in the wrong place. When a baby monkey gets stuck, Abbie Rose and Billy use a really clever idea to fix the forest before it's too late.
The Abbie Rose and the Magic Suitcase series of books is targeted at children aged 5 to 8. Abbie Rose travels to faraway places and goes on many adventures with her friend Billy through the help of a magic suitcase. The series will expose readers to new destinations and environmental themes and will expand their imagination and creativity and understanding of the world around them.
---
Neil Humphreys is one of Singapore's best-selling authors with 27 titles to his name. His works on the country – from Notes from an Even Smaller Island (2001) to Saving a Sexier Island: Notes from an Old Singapore (2015) – are among the most popular titles in the last 20 years. Writing as NJ Humphreys, he is also behind the highly popularPrincess Incognito middle grade children's' series. His illustrated Abbie Rose and the Magic Suitcase adventures are funny eco-adventures about a smart, feisty girl on a mission to save endangered animals. He is also a prolific crime fiction writer. His titles include Match Fixer (2010), Premier Leech (2011), Marina Bay Sins (2014), Rich Kill Poor Kill (2016) and Bloody Foreigners (2021).
Cheng Puay Koon is an international best-selling author and one of Singapore's most in-demand illustrators. A national No.1 best-seller in both Singapore and Malaysia, her quirky illustrations in The Difference Between Malaysians and Singaporeans captured her engaging and popular style. Her award-winning illustrations have featured in diverse local and leading advertising agencies and MNCs. The dedicated mother of two girls just wants her illustrations to make children smile.
From The Same Author