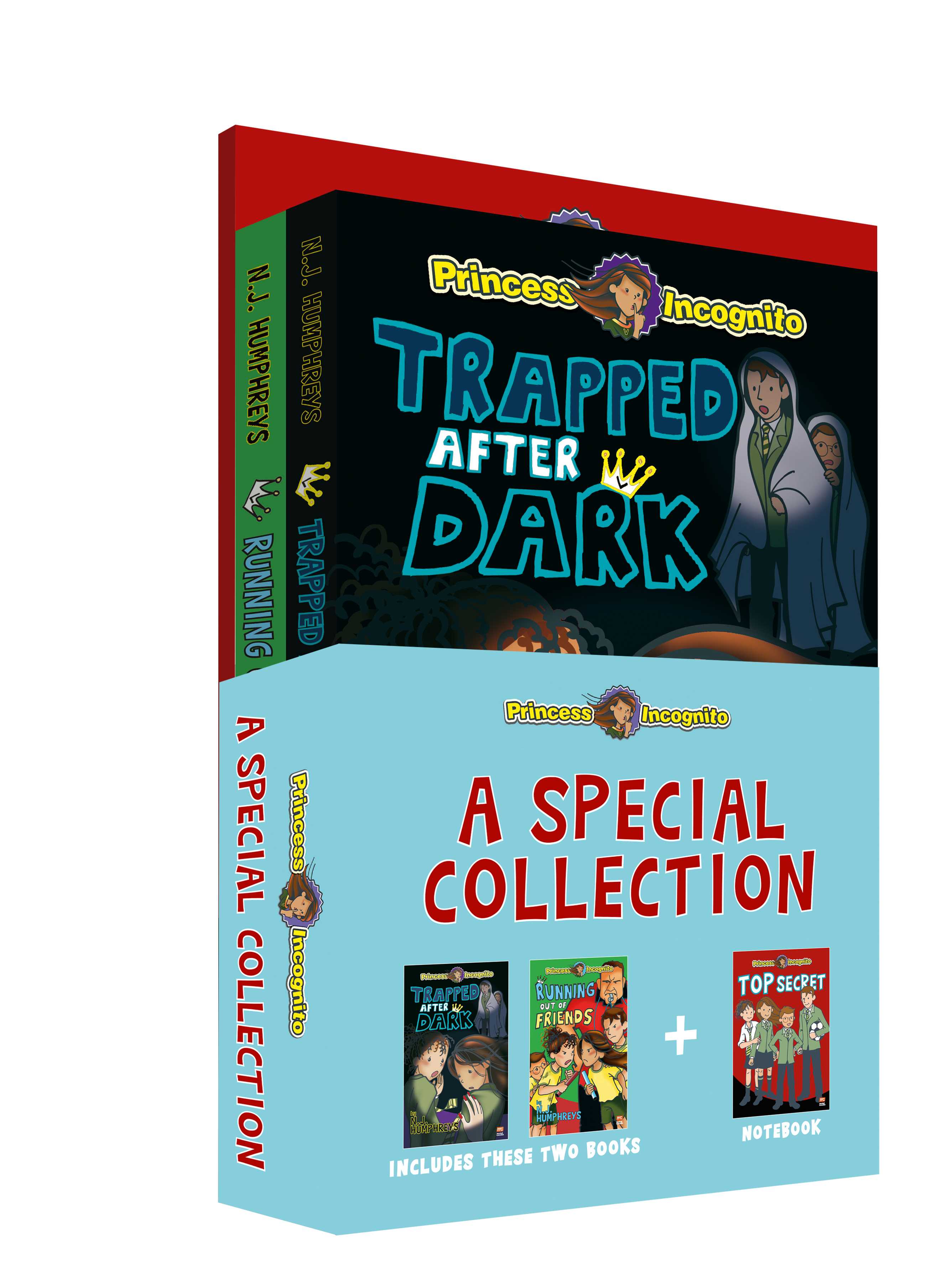 Princess Incognito: A Special Collection
ISBN 9789814974707
Includes 3 books: Trapped in theDark + Running Out Of Friends + Top Secret Notebook
In the Princess Incognito series, Her Royal Highness, Princess Sabrina of the House of Valance is exiled to the most boring town in the world. She has to keep her royal identity secret, but one thing leads to another, and going undercover proves trickier than she thought. Will she be exposed for who she really is?
Here are the three books in this collection.
In Trapped After Dark, Princess Sabrina loses her top secret journal in class. She has no choice but to return after school hours with her best friends to try and get it back. Will they succeed or will they get caught entering the school?
A new PE teacher wants to prepare the students for the school sports day. A distracted Sabrina wins the running trial and is selected to join the elite team. Unfortunately, her friends don't make it to the team. Sabrina knows she can win the race but is it at the expense of Running Out of Friends.
Just like Sabrina, you can have your own Top Secret Notebook. Write down what happened at school and make lists of secret crushes. Just don't leave it lying around where others can read it.
---
Neil Humphreys is one of Singapore's best-selling authors with 27 titles to his name. His works on the country – from Notes from an Even Smaller Island (2001) to Saving a Sexier Island: Notes from an Old Singapore (2015) – are among the most popular titles in the last 20 years. Writing as NJ Humphreys, he is also behind the highly popularPrincess Incognito middle grade children's' series. His illustrated Abbie Rose and the Magic Suitcase adventures are funny eco-adventures about a smart, feisty girl on a mission to save endangered animals. He is also a prolific crime fiction writer. His titles include Match Fixer (2010), Premier Leech (2011), Marina Bay Sins (2014), Rich Kill Poor Kill (2016) and Bloody Foreigners (2021).
From The Same Author