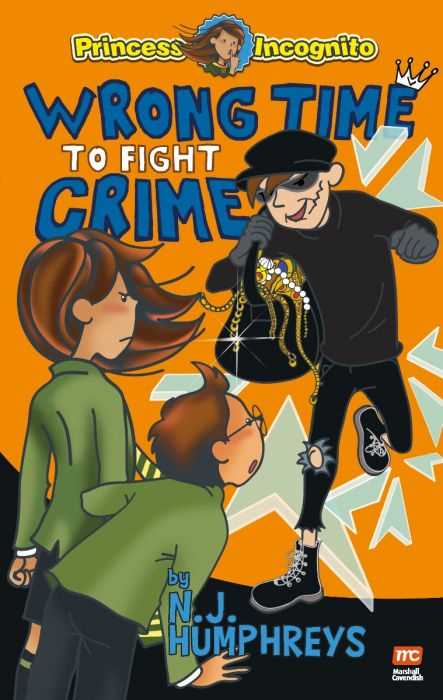 Princess Incognito (Book 3): Wrong Time to Fight Crime
ISBN 9789814893596
When Sabrina and Charlie accidently stop a crime outside an ice-cream parlour, it becomes the worst day ever for the undercover princess. Being a crime-stopper in a small town makes her the local hero, and Sabrina and Uncle Ernie have to come up with one ingenious scheme after another to protect their true identities. But then, the Man in Black with the Long, Deep Scar shows up, recognises Sabrina, and things take a darker turn.

For Sabrina, it's one lucky escape after another, until a mysterious policeman appears, and the princess incognito has to make some tough decisions.
---
Neil Humphreys is one of Singapore's best-selling authors with 27 titles to his name. His works on the country – from Notes from an Even Smaller Island (2001) to Saving a Sexier Island: Notes from an Old Singapore (2015) – are among the most popular titles in the last 20 years. Writing as NJ Humphreys, he is also behind the highly popularPrincess Incognito middle grade children's' series. His illustrated Abbie Rose and the Magic Suitcase adventures are funny eco-adventures about a smart, feisty girl on a mission to save endangered animals. He is also a prolific crime fiction writer. His titles include Match Fixer (2010), Premier Leech (2011), Marina Bay Sins (2014), Rich Kill Poor Kill (2016) and Bloody Foreigners (2021).
From The Same Author